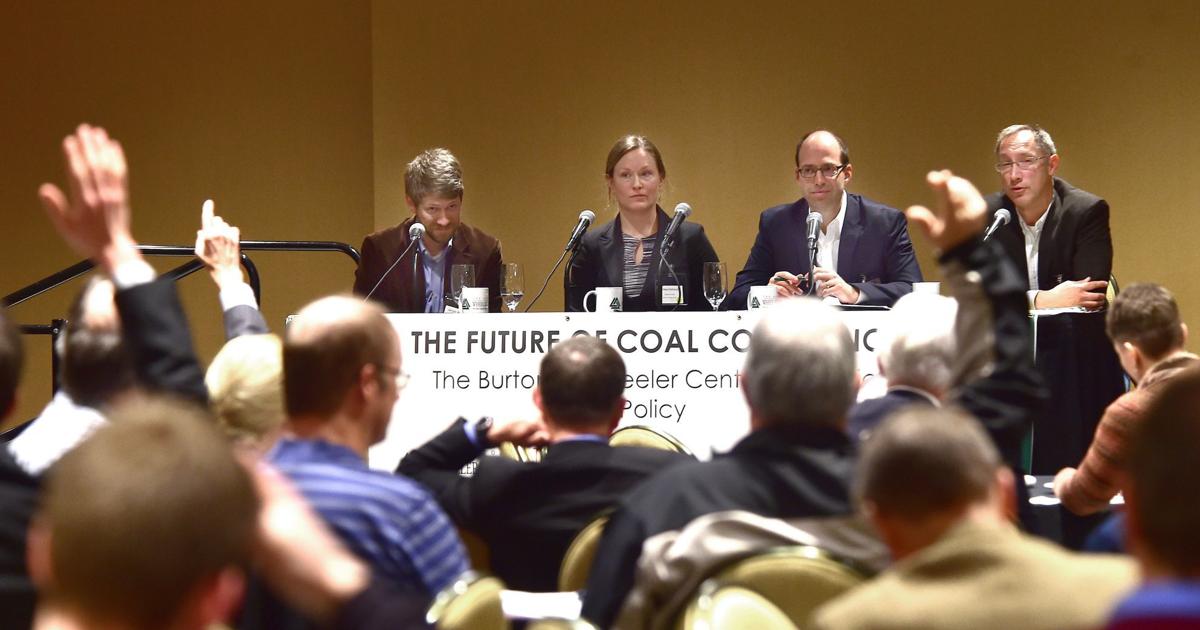 The Western coal economy is likely to continue on for a few decades in a much smaller scale, concluded panelists at a "future of coal" conference in Billings on Friday.
With fewer power plants burning the fossil fuel and competition from cheap natural gas, wind and solar energy, coal's contribution to the nation's electricity production has dropped to 30 percent, down from 52 percent 20 years ago. The fossil fuel isn't going to bounce back in the United States.
However, the world isn't done burning coal, said Todd O'Hair, senior manager of government affairs for Cloud Peak Energy. Global demand for coal is increasing. Cloud Peak's Spring Creek Mine in southeast Montana exports coal to Japan and South Korea.
"Global coal consumption continues to march on," O'Hair told conference attendees at the Northern Hotel. "According to the International Energy Administration, from a report they passed in November of last year, world coal production is expected to increase 3 percent from 2015 to 2040."
There's 9 billion tons of coal burned every year now, O'Hair said. If the world is going to burn coal, the United States should invest in technology to capture coal pollutants, namely carbon dioxide, a cause of climate change.
"Given the fact that the world is continuing to consume tremendous amounts of coal to the tune of 9-plus billion tons a year and is projected to do that into the 2040s, then I think the most reasonable thing for us to do as a country is to invest heavily in advanced coal technologies, specifically carbon capture utilization and sequestration," O'Hair said.
The daylong conference was organized by the Burton K. Wheeler Center of Montana State University.
Former Energy Secretary and former New Mexico Gov. Bill Richardson, the conference's keynote speaker, told the audience that the nation as a whole needs to focus on developing carbon pollution capture and sequestration technology. He said states like Montana need to be leaders in that effort.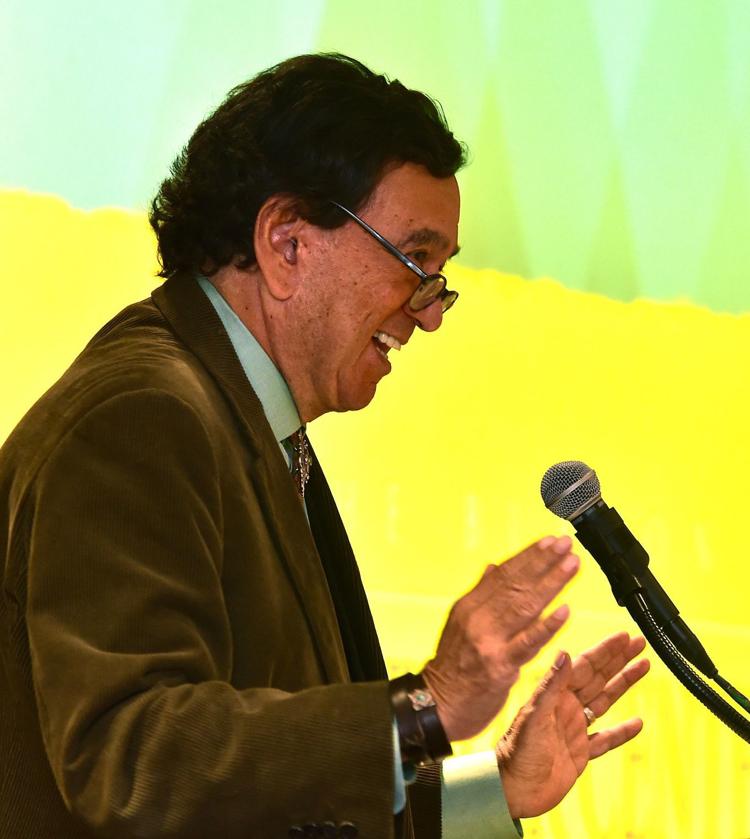 "If there is a concerted national dedication to a Marshall Plan that focuses on carbon capture and sequestration, a combined effort of universities and national labs, federal government, state government, a combined effort to develop these technologies, the way we did with shale, I think there's a possibility that coal can be a player," Richardson said, "no longer dominant. Look, it's natural gas, it's renewables, it's solar and wind. That's I think the future but that doesn't mean you say to coal, 'all right, you're done.' "
The majority of 15 panelists discussing coal's future throughout the day were amenable to pursuing technology to capture coal pollution, though some said the United States lacked the political will to attempt saving the coal industry, either by aggressively pursuing technology or supporting subsidies.
And there was the issue of whether the bill for clean coal technology would jack up the price of coal power, which is already being undercut by natural gas and renewable energy.
You have free articles remaining.
The Crow Tribe, which has relied heavily on coal mining for decades, is looking for other options, said Kenneth Brien, the tribe's energy director.
"We need to look at renewables also, because coal is going to flatten out and income's going to stop coming and so we need to develop our water, solar and wind," Brien said. "And we've done that."
The Crow are developing a new hydraulic energy project at Yellowtail Afterbay Dam near Fort Smith and have plans for a solar energy farm nearby, Brien said. The tribe isn't giving up on coal, but it is diversifying.
Crow coal income has taken a substantial hit in the past two years. Absaloka Mine teetered on closure as recently as 2016 when in late summer Westmoreland Coal Co. informed the Crow Tribe the mine would close by October if the tribe didn't agree to a cut in its share of coal proceeds. The Crow Tribe agreed to cut its tribal severance tax by 85 cents a ton through the end of 2016 and then by $1.10 a ton from January 2017 to December 2018.
A 40-cent-per-ton cut to tribal gross proceeds was also granted to keep the mine afloat. Royalty payments to the Crow Tribe were zeroed out. The tax cuts alone were a $5.35 million loss to the Crow Tribe in 2017.
Montana's coal economy is shifting. Colstrip power plant is slated to lose two of its four units within five years. Westmoreland Coal Co., which feeds the power plant, reported to federal securities regulators this week that it might have to declare bankruptcy and that two of its Montana mines lack sales contracts beyond next year.
It's become impossible to get Montanans to agree on saving coal, said Bret Bowen of Colstrip's International Brotherhood of Electrical Workers. People who believe climate change is a hoax find clean coal technology needless. Others argue that coal is dirty beyond saving.
"We have a community that is pretty well torn to shreds, anywhere from being in climate change denial, while decisions are being made today on how coal is going forward, to people completely on the other side who say, 'Coal's done. Get over it. Move on,' " Bowen said.
But Bowen sees problems, at least in Montana, for the energy sources that would replace coal. The state has natural gas resources, but lacks the pipelines to get gas to market. Renewable energy has potential, but needs storage so electricity can be banked.
There's an ongoing thinning-out of coal-fired power plants and mines, Bowen said. The process will continue as renewables and natural gas are further developed. The federal Energy Information Administration has coal in its energy forecast for a few more decades.
"Which ones survive is going to be a process," He said. "The cheap ones will stay on. The bigger ones have a better chance of being successful."
Colstrip faces years of environmental cleanup, which will most likely provide jobs for the community as the power plant winds down into the 2040s (by current cleanup estimates).
There's a need now for planning, said Mark Haggerty, of Headwaters Economics. Montana should be setting its coal tax revenue aside to deal with a coming transition away from a coal economy. The state's two counties most dependent on coal for taxes and jobs need to start diversifying.
To that end, the state also needs to begin replacing coal tax revenue by taxing industries with economic growth, like in the high-tech industry, which is fueling economic growth in counties like Gallatin and Missoula, Haggerty said. That new revenue should be put to use creating new economic opportunities to replace the coal industry, which has served Montana for half a century.