A contractor on the U.S. Highway 212 project just south of Laurel received at least seven citations from a federal safety oversight agency after an excavator and truck tipped into a mine pit.
The vehicles went into the water-filled open gravel mine pit after surface around "a dump area" failed, according to a spokeswoman for the Mine Safety and Health Administration. The pit sits on the south end of the railroad overpass on Highway 212.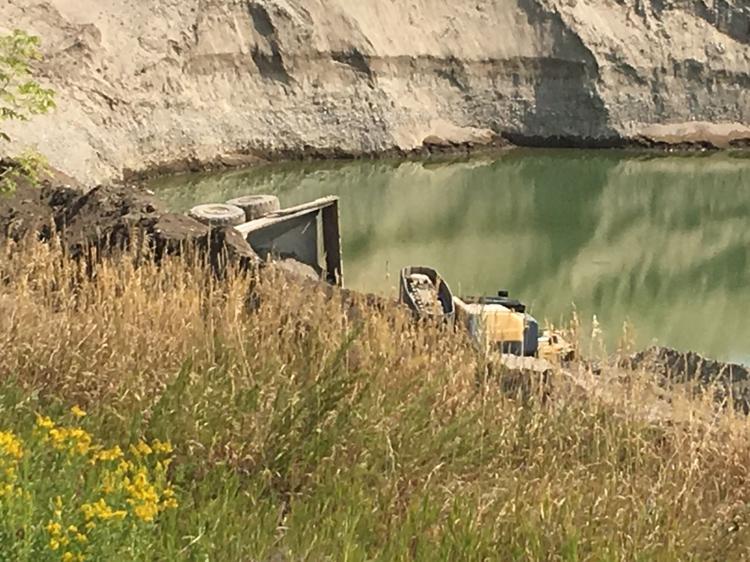 The agency sent out an investigator, who issued citations and an order to shut down that area of the mine until the hazards were addressed, the spokeswoman said. Those citations were issued Aug. 25.
The site is run by Nelcon, a Kalispell company working on the final phases of the highway project between the Laurel railroad overpass and Rockvale.
The company won bids for two phases of the road project for a contract of $30 million. The company has been cited 44 previous times at the same sand and gravel mine.
Vicki Dickinson was among the first to bring the violations to the agency's attention. She's a compliance investigator for Northwest Laborers-Employers Cooperation and Education Trust, an organization that backs contractor labor unions.
Dickinson said she saw the work site and began to make calls.
"What I saw was irresponsible contracting," she said. "Unsafe working conditions."
In addition to two large construction vehicles tipped over in a watery pit, Dickinson said she was concerned about the steepness of the pit and the lack of signage and fencing around it.
You have free articles remaining.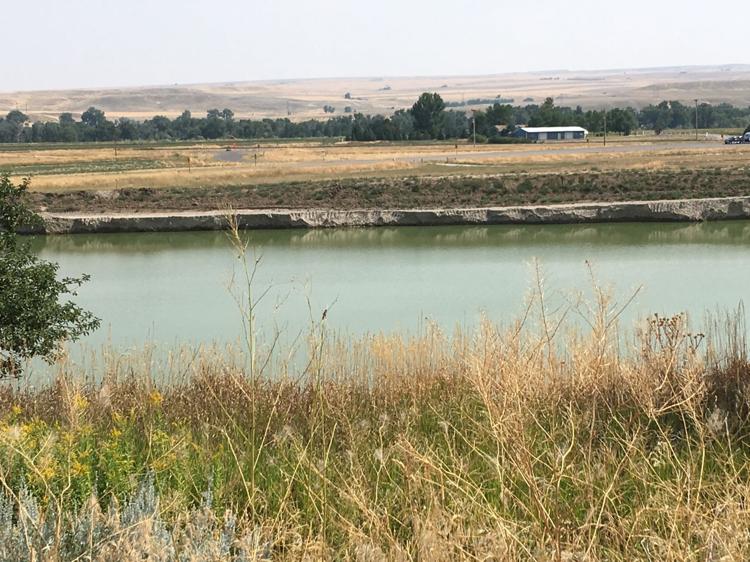 The excavator and truck were seen tipped on their sides in the water.
Nelcon Vice President of Estimating and Project Management Sam Weyers declined to comment.
"At this time, there is nothing to share or report," he wrote in an email to The Gazette.
MSHA didn't specify which work-site conditions warranted citations. The code violations cited refer to personnel training, barricades and signage, unstable ground, life jackets and berms.
Before these citations, Nelcon had received 14 MSHA citations in 2017. That same Nelcon mine has been the subject of 44 citations since 2014 with fines totaling $8,166, including one $2,043 fine for violating federal berm and guardrail regulations.
Most of the fines are in the low hundreds of dollars. The fine amounts for the Aug. 25 citations haven't yet been posted.
Michael Taylor, district project engineer for the Montana Department of Transportation, said that the MSHA, the transportation department's environmental personnel and the Montana Department of Environmental Quality responded to the incident. 
He said in an email that there were no injuries, and "there did not appear to be" a fuel spill. He also said the transportation department didn't incur any additional costs related to the incident.