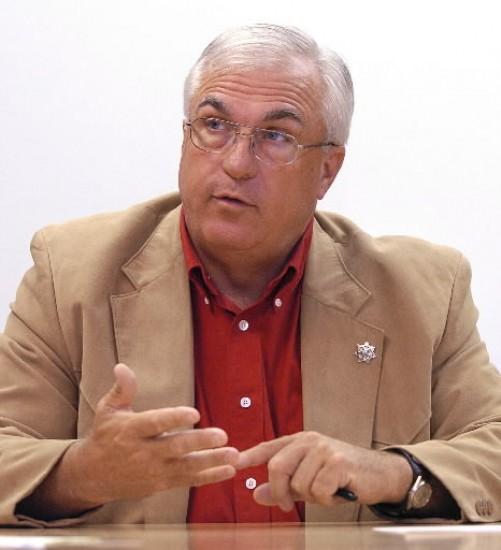 HELENA — Bill Slaughter, director of the Montana Department of Corrections, announced Thursday he is resigning at the end of June.
His resignation comes within a week of a Gazette State Bureau story about a workplace harassment controversy at the department.
Slaughter said the harassment complaint was "one of the stressors" of his job but didn't play a significant role in his decision to leave.
Gov. Brian Schweitzer, who's traveling in the Middle East, released a statement about Slaughter's leaving.
"I have enjoyed getting to know Bill, and it has been an honor to have him as part of my Cabinet and team," the statement says. "Bill will be missed. His dedication to public service is commendable."
Schweitzer's statement did not mention the harassment complaint and subsequent shake-up.
Slaughter, 55, a former Gallatin County sheriff, started working as corrections director in 2001 under former Republican Gov. Judy Martz. Slaughter was one of three Martz-appointed directors Democrat Schweitzer chose to retain after his 2004 election. Slaughter leaves the agency after more than five years.
The harassment controversy involves Rhonda Schaffer, a corrections official who filed a Montana Human Rights Bureau complaint for workplace harassment last year against her then-boss, Joe Williams, administrator of the department's Centralized Services Division.
Williams abruptly left the Corrections Department last November, four days after he was placed on administrative leave.
Current and former corrections employees told the Gazette State Bureau that Schaffer's complaint was behind a department reorganization announced last month, a move that created a new division within the agency that is already expecting a $13 million cost overrun this year.
Schaffer applied for Williams' job after his resignation. The job went to another applicant, Gary Hamel, a budget official from another state agency.
Schaffer then indicated she might take legal action over the situation, arguing she was passed over for the job in retaliation for her filing the harassment complaint, sources said.
The department then created the Health, Planning and Information Services Division. Hamel became head of that division, and Schaffer was given the job she originally wanted, sources say.
The Human Rights Bureau completed its investigation into Schaffer's complaint but has refused to give the State Bureau a copy of its findings, saying both parties in the complaint objected to releasing the findings.
The State Bureau has challenged that decision, setting in motion a legal process to determine whether the documents will be made public.
In an interview Thursday, Slaughter said he felt that he was "living on borrowed time a little bit" as a Martz appointee in the Democratic Schweitzer administration. Slaughter said Schweitzer never treated him any differently from any of the governor's personally selected Cabinet chiefs. Still, Slaughter said, he always imagined his time with the administration was somewhat temporary.
After Schweitzer appointed Slaughter, shortly before the 2005 Legislature, Slaughter said he envisioned that he'd stay with the Corrections Department through the 2005 session.
Slaughter said he and Schweitzer shared a common vision for the Corrections Department, one that reserved prison for the state's most dangerous criminals but that included treatment and community-based punishment and rehabilitation for most of the state's felons.
Slaughter has been living apart from his wife, Renee, for six years, commuting home on weekends. He said that situation played a large role in his decision to leave.
"It comes down to a family decision," Slaughter said, adding that he decided to leave about two weeks ago and talked to Schweitzer about it last week.
Sarah Elliott, a spokeswoman for the governor, said Schweitzer has no list of possible replacements for Slaughter but will begin looking for a new corrections director next week when he returns from a visit to Iraq.
Sen. Steve Gallus, a Butte Democrat who has served on the committee that sets the Corrections Department's budget, as well as the agency's advisory council, said Slaughter was "a very good director."
"I hope his replacement is as good as he is," Gallus said, "and has the high standards of professionalism as Bill had."
Gallus praised Slaughter for helping to re-establish trust in the agency among lawmakers.
Sen. Trudi Schmidt, a Great Falls Democrat who also sat on the department's budget committee and advisory council, had previously said the abrupt way the agency created a new department amid the workplace harassment controversy suggested a coverup.
Schmidt said Thursday she didn't think the flap directly caused Slaughter to resign.
"I don't know whether the two are linked," she said. "I have no idea, but I would hope now we can move on."
Schmidt said she thought the agency was generally on "the right path," focusing on treatment for addicted or mentally ill felons and punishing felons while helping them reintegrate into communities.