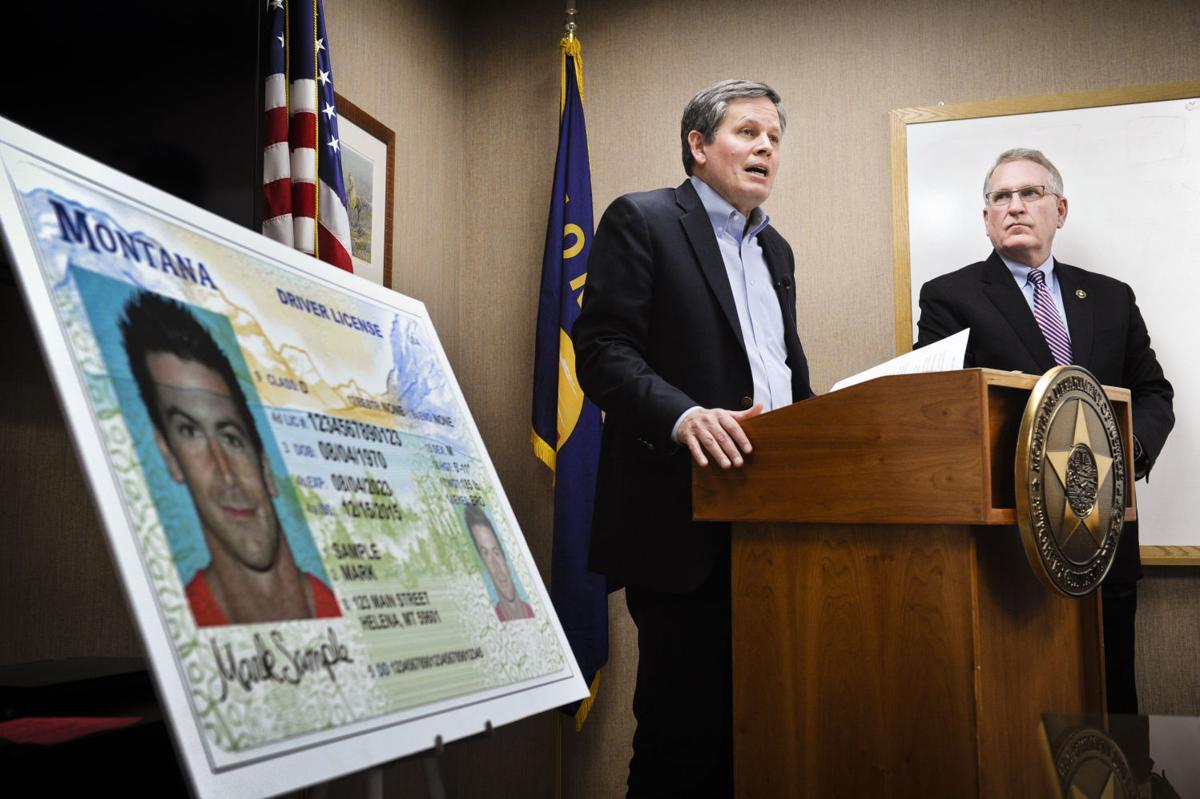 HELENA — U.S. Sen. Steve Daines on Thursday said he would reintroduce legislation to repeal the federal Real ID Act, a decade-old law requiring all states to adopt more stringent security and fraud-prevention features on state-issued driver's licenses.
On Wednesday, Montana officials announced the release of new driver's licenses and identification cards that include increased security features.
Montana's licenses are already largely in compliance with the act, despite state legislators' unanimous vote in 2007 to forbid implementation of federal standards they said would prove needlessly expensive and "inimical to the security and well-being of the people of Montana."
Daines, who introduced similar repeal legislation while serving in the House, promised to "continue to push back against this (REAL ID) overreach."
As a result, Montanans may not be able to use their state-issued driver's licenses for air travel or to access federal buildings when the state's REAL ID compliance extension expires in October.
It remains unclear what state residents will do if Daines' latest repeal effort fails and that extension is allowed to expire.
Neither the Republican senator nor Attorney General Tim Fox -- who joined Daines for a Thursday press conference on the topic -- ruled out accepting another extension, though Fox said federal authorities have warned they will not offer further clemency to the state.
An October letter from the U.S. Department of Homeland Security shows Montana has already adopted or intends to adopt all but four of the 40 Real ID provisions spelled under federal law.
Fox said the state made those changes on its own, in what he said could fairly be called a "coincidental" series of federally-compliant tweaks to Montana licenses.
"Certainly Montana has always had both the responsibility and the authority to deal with their own driver's licenses," Fox said. "We update them for a number reasons. … We also do it without sharing huge amounts of private information about our citizens with the federal government, that has a knack for misusing that information and for allowing it to be breached and disseminated to others who shouldn't have it."
Fox's remarks came on the heels of a U.S. Department of Homeland Security announcement that REAL ID requirements will soon be enforced when Americans fly.
Daines said he is still seeking co-sponsors to help resuscitate Real ID repeal efforts. He said fellow Republican Rep. Ryan Zinke will introduce a companion law in the House of Representatives.