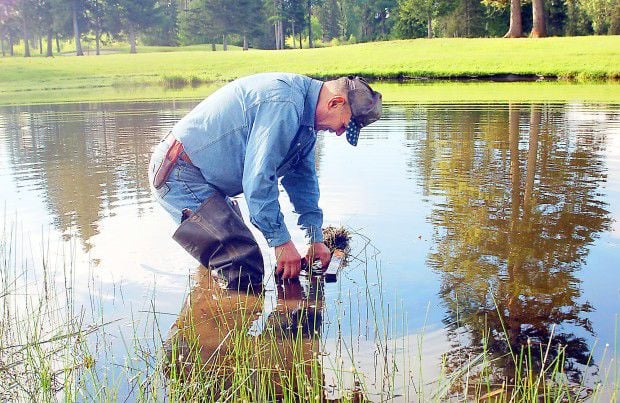 MISSOULA — The demand for fur is on the rise and prices are booming, providing a windfall to Montana trappers who say their industry has hit a 30-year high.
And market indicators suggest the demand — and the prices that follow — will continue to increase as buyers in China, Russia and Korea watch their incomes grow.
"Trappers are seeing an increase in their paychecks in the state of Montana," said Toby Walrath, president of the Montana Trappers Association. "The market is strong and improving. It's a good time to be a trapper right now."
Montana trappers received $2.7 million in income in 2012 from the sale of raw fur, according to the Montana Trappers Association. This year's state auction also paid out $230,000 for the pelts of prized species, including those monitored by state game officials.
Walrath, who heads the state organization from his Corvallis home, said the money brought in by trappers circulates beyond the trapping community. It extends to taxidermists, in-state furriers, hotels and sporting good stores, such as Wholesale Sports in Missoula, which now sells trapping supplies.
"The economic impact is pretty significant," Walrath said. "I think it's far more significant than people realize. There's money to be made by lots of people."
Walrath's confidence in the industry has been backed by national reports. A recent story by National Public Radio said the retail fur industry held an estimated worth of $15.5 billion last year — an increase of 45 percent from 10 years ago.
The jump in prices is driven largely by overseas demand, where residents in China, Russia and Korea are seeing their incomes grow. Residents in wealthier countries like Canada, Sweden and Switzerland also remain buyers.
Fashion designers are driving the trade's resurgence by incorporating more fur into their clothing lines. One British magazine reported that nearly 70 percent of fall collections included some form of fur.
Walrath's own pelts have been fashioned into mittens and hats.
"In China, fur is a fashion statement, and they're looking at the longer coats," Walrath said. "In Russia, it's more of a practical use than a fashion statement. In the U.S., fur is being used for trim around hoods on coats, cuffs on sleeves, and collars, things like that."
Current estimates suggest Montana is home to 6,000 active trappers and houndsmen. Rising pelt prices provide most trappers with a supplementary income. For a few, Walrath said, fur sales may represent their primary income.
Trappers have several options when selling their furs. They may work directly with a furrier, or trust their pelts to a country buyer, who works on behalf of a national furrier looking for pelts of certain species, color and quality.
National and international auction houses also buy directly from trappers. Walrath said auction house representatives collect furs periodically from certain drop-off points across the state.
"The fur is shipped to that auction house, the buyers come, they bid and pay the money, and the house cuts the trappers a check," Walrath said. "If you bring it to a state-sanctioned auction or an international auction, you'll receive more money than if you go to a country buyer."
In many cases, the furs harvested from Montana might be sold alongside pelts taken from mink ranches and fox farms. Whatever the offering, Walrath said, the buyers compete for the furs, driving up prices as they bid.
The larger auctions include those held by the North American Fur Auction, headquartered in Toronto, and Fur Harvester Auction Inc., based in North Bay, Ontario.
"You don't really know what prices you'll receive beforehand," Walrath said. "Asking what a fur is worth is like asking what your house is worth, or what your car is worth. It depends on the quality, the season, how it was handled, and what's in demand at that time."
All states but one also claim an active trappers association, which hold annual fur sales. The sale hosted by the Montana Trappers Association attracts five to 10 national buyers each year.
Jim Buell, who lives in Gildford and serves as director of the National Trappers Association, said Montana trappers display their pelts at the state auction, and buyers name their price through a silent bid.
"The Montana Trappers Association holds a fur sale each spring, around the third week in March, and there are several fur buyers who attend that sale," said Buell. "By that time, there's usually a sale in Toronto, so local buyers can set their prices off the international market."
Prices are increasing for bobcat pelts, as well as marten, Walrath said. Other articles, including mink and beaver, are flat. Beaver pelts are difficult to prepare, cutting into the price margin and driving up costs.
Walrath said the price of a pelt may also be set by where the animal was harvested. A raccoon fur from Montana, he said for example, will typically fetch a higher price than the same pelt taken from South Carolina.
"There's a very high demand for furs, particularly muskrat, in China," said Walrath. "They're buying a lot of fur and they're paying really good prices for it. There's a big population of people there, and they have money to spend on that stuff."