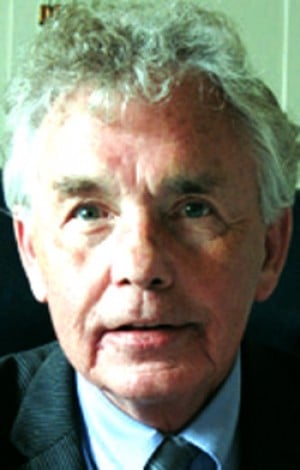 ANACONDA – The trial for a former Butte justice of the peace accused of "doctor shopping" for methadone prescriptions is continued in Anaconda district court.
Bob Lee, 67, will now stand trial Jan. 28, 2013 before Judge Ray Dayton on 34 counts of felony fraudulently obtaining dangerous drugs. Lee pleaded not guilty to all charges in February.
Court documents allege that Lee alternated between physicians in Anaconda, Whitehall and Butte without their knowledge to get prescriptions for methadone. Twelve charges are filed in Anaconda-Deer Lodge County and another 22 in Jefferson County, though both cases are backed by the same affidavit.
Lee was scheduled to go to trial Aug. 6. The state initially asked for a one-month continuance while one of its witnesses, Dr. Peter Sorini, is out of the country.
Assistant Attorney General Chad Parker said they agreed to a longer continuance while several other pretrial issues are resolved.
Lee's attorney, Cliff Edwards of Billings, said they are also working in good faith toward a possible plea agreement but would not elaborate.
"It's a more complicated case than might appear at first blush," Edwards told The Montana Standard. "The dealings have been cordial, and we are working toward that January trial date while hoping we can reach an equitable resolution."
Parker likewise declined comment on the specifics of a plea agreement.
Lee, who resigned as justice of the peace in June, remains free on recognizance with conditions, including that he not leave the state without court permission.
Fraudulently obtaining dangerous drugs carries a maximum punishment of five years in prison and $50,000 fine upon the first conviction. Each subsequent convictions increases to 10 years and $50,000.