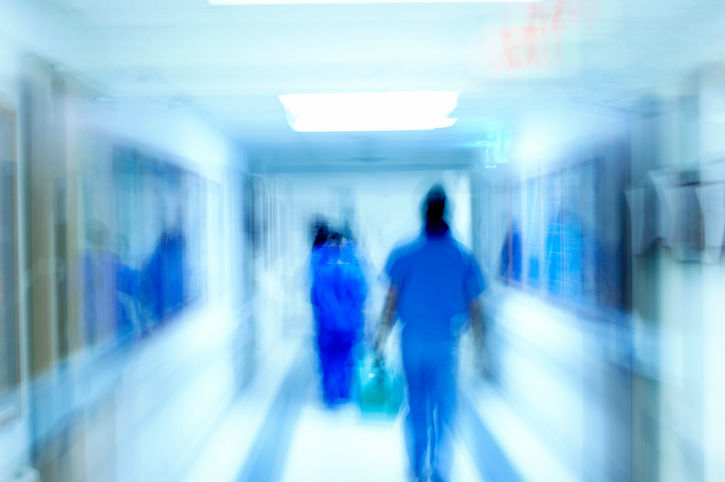 A hospital in Culbertson on Tuesday fired a nurse after only a week on the job following a community backlash over the nurse having served a six-year prison sentence for receiving child pornography.
The Roosevelt Medical Center board met in executive session Tuesday to review comments from citizens who attended a meeting on Wednesday about the previous decision to hire a nurse who is a registered sex offender, according to a statement from hospital CEO Audrey Stromberg, sent after the vote Tuesday evening.
"The board voted to terminate the registered nurse," according to the statement.
Stromberg stated in an email that no further comment would be provided.
The decision comes just two weeks after the hospital announced its board had voted unanimously to hire Denise Carlson, a former nurse at RMC who admitted in 2009 to a single federal charge of receipt of child pornography.
The announcement, posted Sept. 27 to the hospital's Facebook page, acknowledged Carlson's criminal history while also calling her "a highly recommended and qualified former registered nurse."
Carlson's first day of work was Oct. 1, Stromberg told The Gazette in an interview last week.
The criticism from local residents came swiftly. The hospital's Facebook post was shared more than 100 times within days of posting and quickly garnered more than 100 comments, nearly unanimous in condemning the board's decision. Stromberg characterized the community's response at a public meeting last week as similar to the tone of those comments.
Carlson pleaded guilty to the charge in June 2009, admitting to downloading sexually explicit images and videos of minors for a roughly nine-year period before federal investigators traced her activities on a file-sharing program in 2008.
The Montana Board of Nursing issued Carlson a probationary license in November 2016, according to the state's licensee database. During its discussion of her license in July of that year, board members considered evaluations from mental health professionals that she was "low risk" as a danger to society, according to audio of the meeting. She was ultimately granted a restricted license requiring continued mental health treatment and monitoring.
During that meeting, Carlson stated she was calling from a halfway house in Wyoming where she was living after her early release from prison.
"My goal through all of this is to return home to the local facility where I always worked and work with the old people, the geriatric population," Carlson told the board during the meeting. "That's where my heart is."
Reached by phone Tuesday morning, Carlson's daughter said the nurse was not immediately available for comment.
Per the conditions of her release and stipulations placed on her nursing license by the state board, Carlson had restrictions governing her use of computers at the hospital and was to primarily work with long-term patients at the medical center, according to Stromberg.
The hospital's social media post announcing Carlson's hire, which has since been deleted, also stated that her "previous employment record is impeccable" and that the board had "no concerns about diminished safety or quality of care for our patients and residents."
Carlson had no previous record of sex crimes or child abuse, according to court documents. She also passed a polygraph test "regarding hands-on sexual abuse of children" and was the subject of letters and statements from family members, including two of her daughters, that she had otherwise been a competent, caring mother.
Be the first to know
Get local news delivered to your inbox!