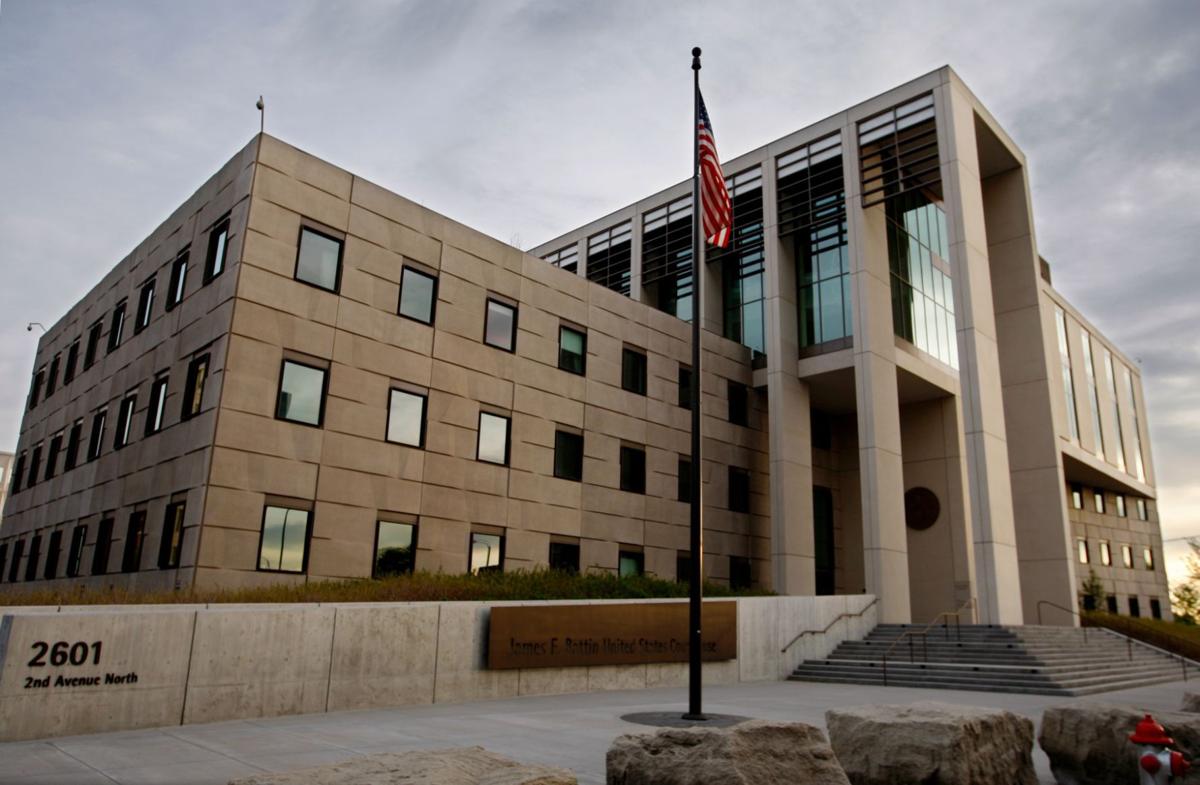 A former Bureau of Indian Affairs officer admitted on Tuesday to coercing a woman into having sex, which led to her becoming pregnant.
The woman didn't want to have sex with the officer but feared losing her job if she got arrested.
Dana Michael Bullcoming, 43, of Lame Deer, pleaded guilty to deprivation of rights under color of law during a hearing before U.S. Magistrate Judge Timothy Cavan of Billings.
A plea agreement calls for two other counts of lying to federal officers to be dismissed at sentencing. The government also agreed not to prosecute Bullcoming for sexual abuse.
Assistant U.S. Attorney Bryan Dake said that on Oct. 31, 2015, in Lame Deer, the victim reported to law enforcement that her mother was driving while drunk. Bullcoming responded, and, after finding that the victim's mother was safe, he left the scene and went to talk to the victim at her residence.
Bullcoming knocked on the victim's door, and when no one answered, he entered, Dake said.
The victim had fallen asleep on a living room sofa and awoke to find Bullcoming standing over her, the prosecutor said. The victim admitted to being drunk.
Bullcoming asked if the victim was alone, and she responded that her children were asleep in another room.
Bullcoming then told the victim that he would need to call social services and arrest her for child endangerment because she was intoxicated while in the presence of her children, Dake said.
The victim told Bullcoming that she had started a new job and that she would lose it if arrested.
Bullcoming then told the victim that "something had to be done," Dake said.
Bullcoming also had the victim take a breathalyzer, which tested low.
The victim asked Bullcoming if he meant "sex" when he said, "something had to be done," and he said yes.
Bullcoming and the victim had unprotected sexual intercourse, and then the officer left the residence. The victim became pregnant as result of the encounter, Dake said.
Bullcoming initially lied to federal law enforcement investigators about the sexual encounter and denied any contact with the victim on that day but later admitted it "was a mistake," Dake said.
Investigators also confronted Bullcoming about the victim's pregnancy and requested a DNA test, Dake said.
After the baby's birth, the FBI tested the child's DNA and found that it was "75 million times more likely" that Bullcoming and the victim were the parents than an unknown randomly selected person, Dake said.
The genetic testing also provided "strong evidence" that Bullcoming was the child's biological father, the prosecutor said.
Bullcoming disputed some of the government's evidence, saying the victim came to the door when he knocked.
Bullcoming faces a maximum 10 years in prison and a $250,000 fine.
Cavan said he would recommend that U.S. District Judge Susan Watters accept Bullcoming's plea. Watters will set a sentencing date. Cavan continued Bullcoming's release pending sentencing.