Levi Peaslee has wanted to be a Navy SEAL since he heard about the program when he was 15 years old.
So when he was about 20, he began the enrollment process. He said he passed mental and physical examinations, was in training and had regular contact with recruiters. 
That began in 2009. It's now been an eight-year slog for the the 28-year-old Helena man.
There were various reasons for the delay, but Peaslee said he's taken care of all but one: a misdemeanor criminal record that includes a DUI and a disorderly conduct ticket, both from years ago.
A hunter, weightlifter, former wrestler and combat sport fighter, Peaslee said he's in physical and metal shape needed for the special operations enlistment. But recruiters always bring up his convictions.
"You are the prime applicant," Peaslee said, paraphrasing conversations with the military. "You are the type of guy we need in the program. But your record is holding you back."
Now he's hoping a new expungement law, which takes effect in October, will help him realize his goal.
The bill
House Bill 168 passed the Montana Legislature this spring by a comfortable margin. It allows anyone to petition the courts to have his or her misdemeanor record erased, so long as that person has completed the sentence and had no other offenses for five years.
State Rep. Zach Brown, D-Bozeman, was the bill's primary sponsor.
"You want to be able to give people an opportunity to be basic participants, and that requires housing, access to credit," he said. "Rehabilitated convicts often have a harder time with those things, and that leads to recidivism."
He said interest in drafting the law grew after hearing from people with misdemeanor records. They included Peaslee, who had reached out to lawmakers to gauge interest in expungement laws.
Peaselee said he was contacted by state Sen. Nels Swandal, R-Wilsall, whom Brown said worked with him and state Rep. Dale Mortensen, R-Billings, to carry the bill.
Swandal is a former district court judge.
According to the law, the process for expungement will be done by Montana's district courts. For most misdemeanors, judges are to presume that expungement will be granted.
But the bill calls for more stringent reviews for people convicted of assault, partner or family member assault, violation of a protective order and DUI. Expungement will not be presumed in those cases, leaving judges to consider other risk factors for recidivism.
"We really strove to give the judicial branch some discretion to interpret and apply the law on a case-by-case basis," Brown said.
In practice
The expungement law caught the attention of Layne Scheveck, who is leaving a job with the Montana Office of the State Public Defender to open a private practice.
He spent more than three years as a public defender, representing serious offenders and those with simple misdemeanors.
"It's the ones who are 18 to 25 who just had too much to drink, or they had pot on them and now they'll have trouble getting a job or a CDL (commercial driver's license) because they made one mistake when they were younger," he said.
Now he hopes expungements might be a cottage industry in the law business that will support his practice.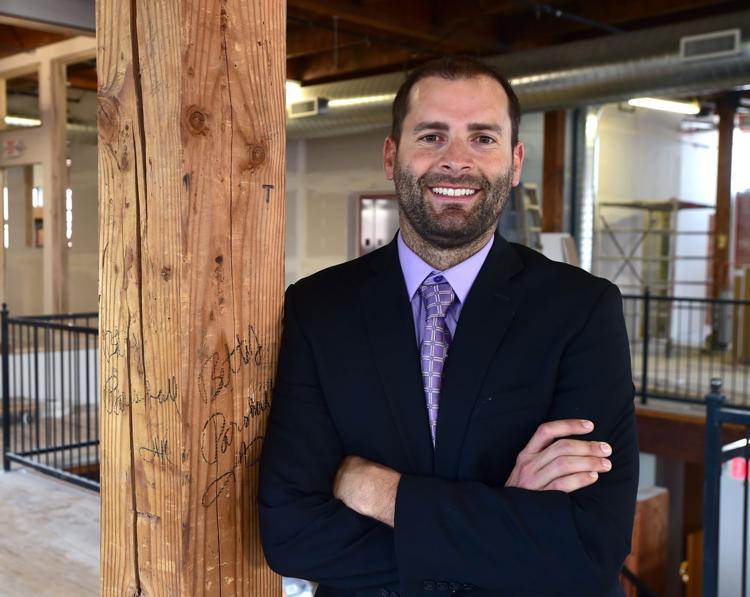 Scheveck said he was happy to see Montana follow the lead of other states with expungement laws. One of the more recent cases is Kentucky, which passed a law last year to erase nonviolent misdemeanors and low-level felonies. Supporters of the bill in that state expressed the same sentiment of second chances.
In addition to brightening job prospects, Scheveck also mentioned the restoration of some gun ownership as potential effects of the bill.
Federal law prohibits people convicted of certain domestic violence crimes from buying guns.
Montana doesn't allow concealed weapons permits for people convicted of carrying a concealed weapon under the influence or carrying a concealed weapon in a prohibited place, which are both misdemeanors.
The state also bans concealed weapons permits for misdemeanors committed as part of more serious sexual and violent crimes.
Scheveck said that for those who left their crimes in the past, it's worth it for the state to grant another chance. He said he's had clients who've tried to do well despite a conviction — even a serious misdemeanor.
"I get to see what a conviction does," he said. "A DUI or PFMA is like a misdemeanor on steroids, because it follows you."
For some in the justice system, crime records should follow those who commit them.
Beaverhead County Attorney Jed Fitch said he opposes the law, which he said wipes away the work of prosecutors. 
"The concept of expungement is a little bizarre to me," Fitch said.
Fitch, who is president of the Montana County Attorneys Association, said that he spoke on behalf of himself as a prosecutor and not the board. In addition to prosecuting crimes, county attorney offices also handle victim advocacy and outreach for many cases.
Fitch noted that defendants in Montana can argue for deferred impositions of sentences, which allow a judge to strike a guilty verdict from the record and dismiss charges.
And some misdemeanors, like DUIs and domestic assaults, are set up so that multiple lifetime offenses become more serious with repeat convictions. That underscores the importance of criminal records, he said.
"To me, I take a different view that when I'm prosecuting someone, I would like to know if it's their fifth or sixth conviction," Fitch said.
Trying again
HB 168 includes a provision backing expungement specifically if a person has applied for military duty or to a military academy but has been turned down due to a misdemeanor.
That includes people like Peaslee, who said he made some "pretty foolish" decisions in the past and has worked toward the straight-and-narrow path since then.
"To judge a guy based on his past and to prevent him from moving forward with his future is wrong, I think," he said.
There were multiple reasons Peaslee's enlistment hasn't come through. He said an asthma condition noted during high school wrestling raised flags, but he's passed a pulmonary exam since. He rolled his ankle while training, which pushed back what would have been his ship date to basic training.
The military does give waivers for some applicants convicted of misdemeanors, but he said they're not granted as often when the military is going softer on recruitment. 
Peaslee said he could take care of the other roadblocks, but not the convictions.
"It's pretty heart-wrenching not being able to do that," he said.
Peaslee said he's going to seek expungement when the new law becomes codified, and then he'll try and re-enlist to the SEALs.
Brown said that's an intended effect of the law.
"We're not going to be punitive and require people being completely defined by a low point in their lives or a mistake that they've made," he said.