Opioid abuse may dominate the national news, but throughout Montana, methamphetamine continues to wreak havoc.
"According to intelligence reports, meth is expected to remain the most prominent drug threat in Montana next year," U.S. Attorney for Montana Kurt Alme said during a talk Friday in Billings. "High supplies are going to keep prices low."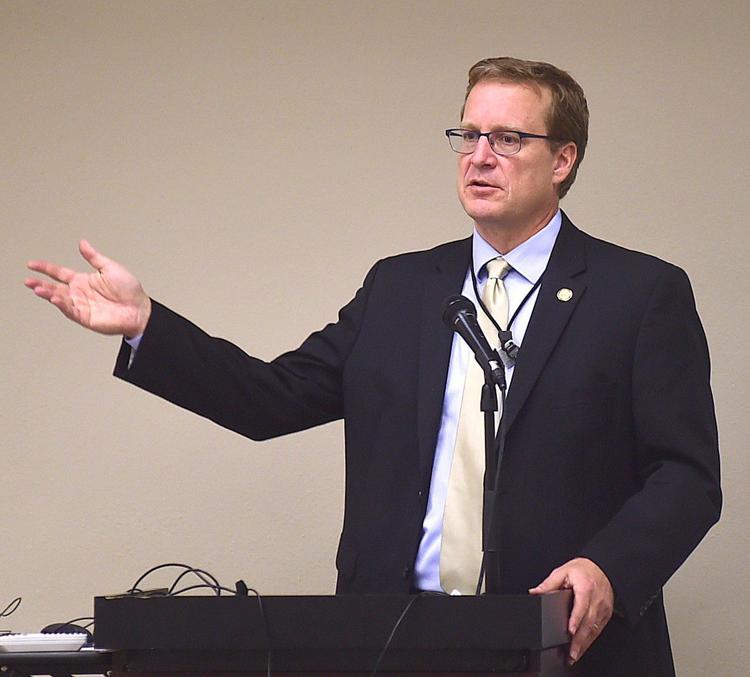 The only way the state will make headway against meth, and substance abuse in general, "is if we work together," Alme told 120 participants at the symposium titled "The Trauma of Addiction in Our Communities: The Ripple Effect."
The daylong event, featuring a series of speakers, took place at the Big Horn Resort in Billings. It was organized by Rimrock Foundation to mark its 50th anniversary of providing drug treatment.
Alme and Montana Attorney General Tim Fox gave back-to-back talks on the prevalence of meth in Montana and strategies to deal with it.
"The total number of meth pounds seized by law enforcement increased from 40 pounds in 2013 to 188 pounds in 2017, and 188 pounds makes over 682,000 individual doses," Alme said.
Statewide, meth-related offenses increased 313 percent from 2012 to 2016. In addition, the 2016 Montana Department of Justice toxicology report showed meth-positive DUI cases increased from 73 in 2011 to 301 in 2016.
Overdose deaths, where meth was found, grew from 20 in 2011 to 72 in 2016 — with meth the leading cause of drug-overdose deaths in Montana. And meth-positive urine samples from probationers and parolees increased from 10 percent in 2009 to more than 50 percent in 2016.
The ripple effects of meth abuse are equally concerning, Alme said. Meth-related emergency department visits increased from 300 in 2011 to 957 in 2015.
Child abuse and neglect cases statewide increased 125 percent from 2010 to 2017. Thirty percent of placements with the Department of Family Services stem from meth use by a primary caregiver.
From a law enforcement perspective, he said, if nothing changes, meth use will increase.
"Most alarmingly, at least from a public safety perspective, an emerging trend is for more violent Mexican cartel traffickers to directly transport meth into Montana instead of through a wholesale system," he said.
Violent crime increased in Montana 35 percent from 2010 to 2016. In Billings, it increased 85 percent from 2010 to 2017.
"Uniformly, law enforcement believed it was meth-related primarily," Alme said.
The crime fell into three categories, violence involving dealers; armed robberies of casinos and convenience stores to buy meth to use it or sell it; and, meth users becoming more aggressive and violent.
"There's a tendency to say this is overwhelming," he said. "Our history shows us that we, as a city and a state, can find solutions."
The drug trade thrives at the intersection of supply and demand, Alme said. To solve the meth problem requires attacking it from both ends.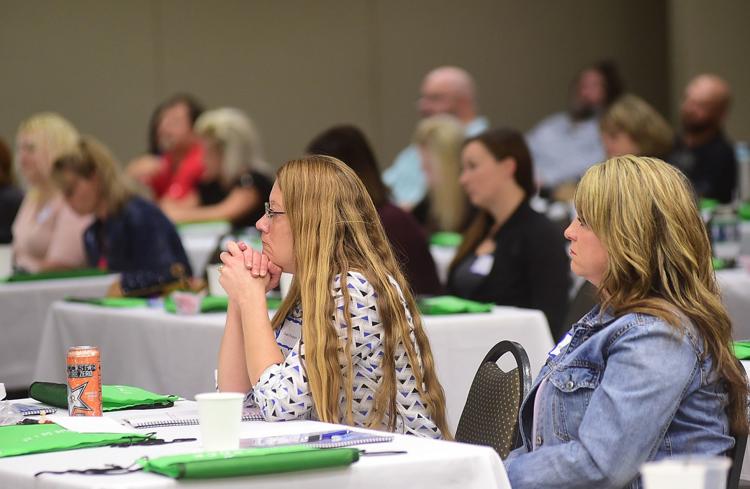 In March of this year, local, state and federal law enforcement agencies in Montana kicked off Project Safe Neighborhood to target violent crime. Efforts focused on high-level traffickers and drug dealers, armed robbers and violent offenders who commit firearm offenses.
Since April, Alme's office and the Yellowstone County attorney's office have charged 68 people who fall into those categories. Many others have been arrested on outstanding warrants.
"When law enforcement brings down a drug conspiracy, we're being sure everybody is being accounted for," he said.
Top offenders are charged federally. Lower-level dealers are charged in district court, and users are diverted into drug courts. And while it's too early to tell the long-term effects of the efforts, he said, for the first time violent crime was down 15 percent in April, May, June and July off the average of those months for the previous two years.
Anecdotally, he's seen other encouraging signs. A significant Denver drug dealer told a confidential informant he won't come to Billings to deal drugs "because it's too hot right now," Alme said. A Mexican cartel member said the leader of that cell has gone back to Mexico for the same reason.
Law enforcement is also coordinating efforts on Montana reservations. In meetings Alme has had with tribal leaders, substance abuse always is the top issue, and particularly meth dealing and use.
Fox talked about the formation of AID Montana, a comprehensive approach to addressing substance abuse. AID stands for Addressing the Impact of Drugs.
The group involves a broad coalition of agencies and groups to develop a strategic plan to combat all forms of substance abuse. It's crucial to figure out how to work in the most efficient and effective manner and avoid duplication of efforts, he said.
"So the long-term goal of AID Montana is to break down those silos and bridge the gaps between agencies working together toward common goals and priorities," Fox said.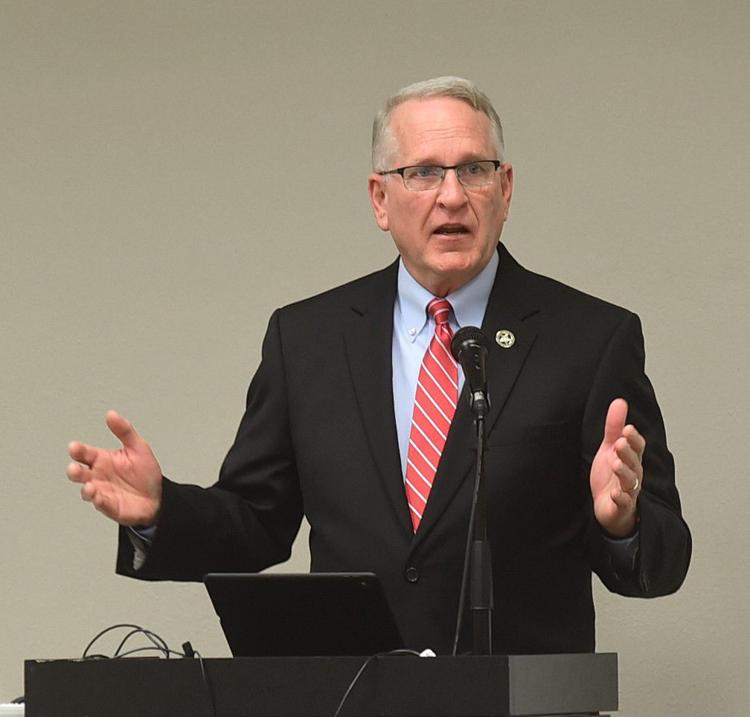 Last year, the group held listening sessions that included people affected by drugs in their homes, business owners affected by drugs in the workplace, health care and social workers and a lot of community leaders.
The group's goal is to have a strategic plan in place before the start of the 2019 Montana Legislature.
"We want to present the beginnings of a road map to lawmakers that outlines what needs to be done at the legislative level to efficiently and effectively combat the problem," he said. "Maybe that's shifting resources and changing laws."
It's crucial to come together to solve the problems caused by substance abuse, Fox said. It affects friends, family and neighbors, and if nothing is done, it will cripple the next generation.
"Everyone is worthy of our help," he said. "So let's roll up our sleeves and get to work."