A fire burning near the East Entrance of Yellowstone National Park has grown to an estimated 2,000 acres.
The June fire spread quickly on Wednesday, boosted by gusting winds, hot and dry conditions and low fuel moisture in dense beetle-killed tree stands. The fire started about 1.5 miles south of Highway 14/16/20 — in the North Fork Shoshone River drainage west of Cody, Wyoming — and has now spread throughout the June Creek drainage.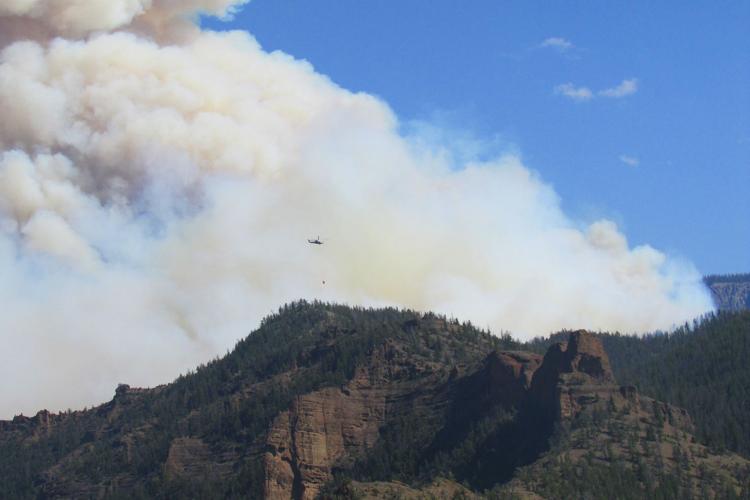 Firefighting resources battling the blaze included two heavy (Type 1) helicopters, one light helicopter, two single engine air tankers, two fire engines and approximately 100 personnel. 
Additional hotshot crews and air resources were arriving Thursday to help fight the fire. An unauthorized drone flying over the June fire on Wednesday shut down aircraft operations. The public is reminded that flying drones over a wildfire is dangerous to firefighters and illegal.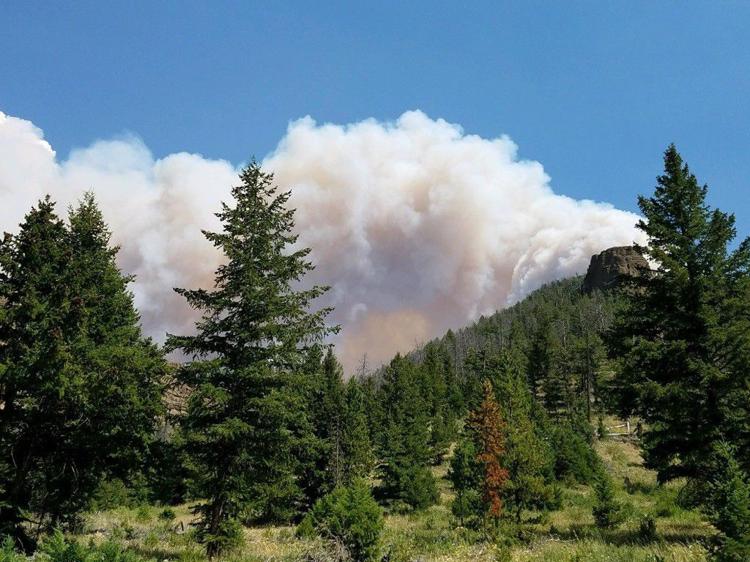 Ground crews have begun structure protection work at the UXU Ranch and have started assessing the Blackwater Lodge. Due to the increased complexity of the fire, an Incident Management Team will assume management of the fire on Thursday.
Hot, dry conditions are forecast to continue with wind gusts increasing by the afternoon. Smoke is expected to be visible in Cody and the surrounding area.
The Elk Fork Trail has been closed as a safety precaution.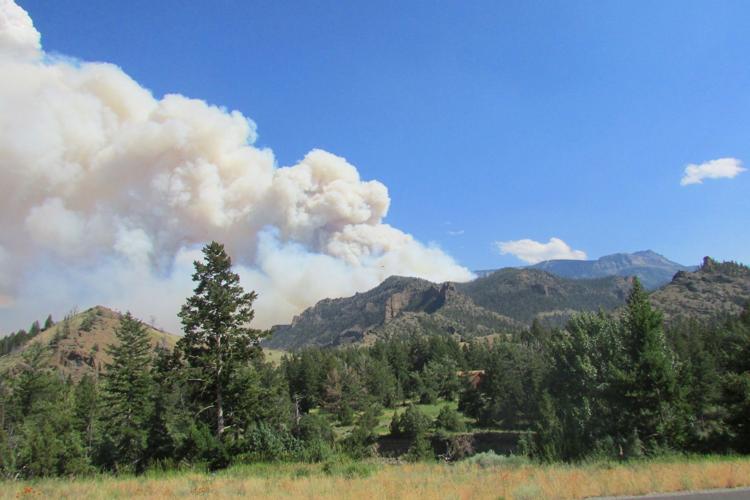 Visitors on the North Fork Highway are reminded to be vigilant of increasing numbers of firefighting personnel and equipment. Fire information bulletins will be at key locations in the North Fork corridor.
For more information, visit Inciweb at https://inciweb.nwcg.gov/incident/5386, follow the Shoshone National Forest on Twitter (@ShoshoneNF), or like the forest on Facebook (US Forest Service — Shoshone National Forest).