Steve Heinowski started the last morning of his family's trip to Yellowstone cranking a Gatling gun capable of firing 10 rounds per second. Then he played mini golf.
"We had lunch first — we're not that hardcore. The old man needs a break," Heinowski said, referring to himself.
The resident of a small town outside Cleveland fired several weapons at The Cody Firearms Experience with Tallison Westbrook and Tyler Wolff, his two grandkids from Wisconsin.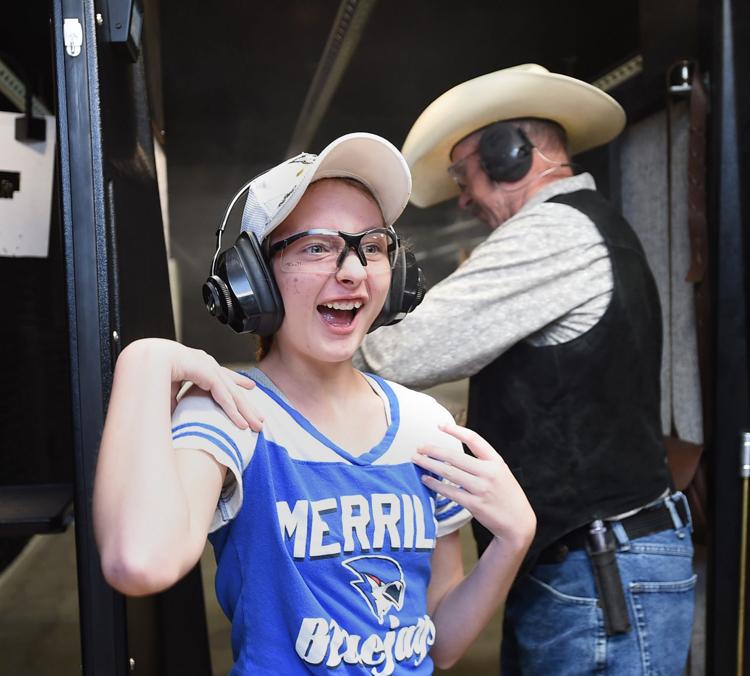 While Wolff had previous experience shooting with his father, Westbrook found herself pulling a trigger for the first time in Cody. It wasn't the traditional first shoot. She fired a .50-caliber flintlock Kentucky rifle.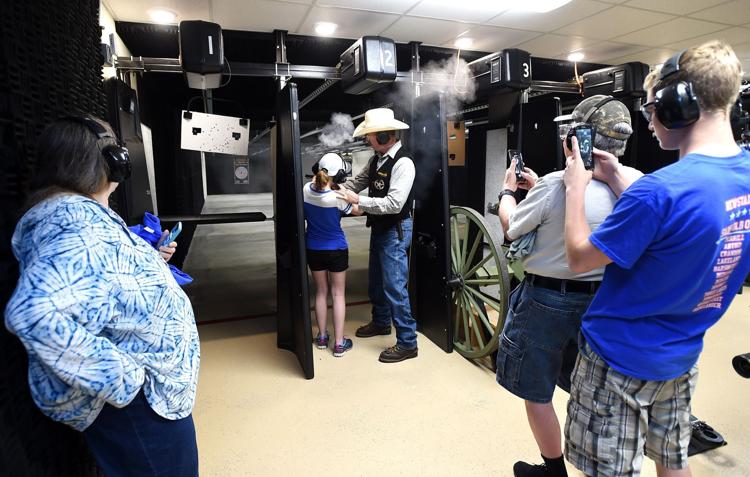 The black powder rifle is one of about 60 firearms available for rental at the indoor shooting range with packages starting at $35. The Firearms Experience offers reproductions of 19th century firearms, modern weapons and a few guns that bridge the gap. A large portion of the business's clientele are first-time shooters.
Paul Brock, the range's owner and general manager, said the business was conceptualized while he was the operations manager of the Cody Firearms Museum at the Buffalo Bill Center of the West.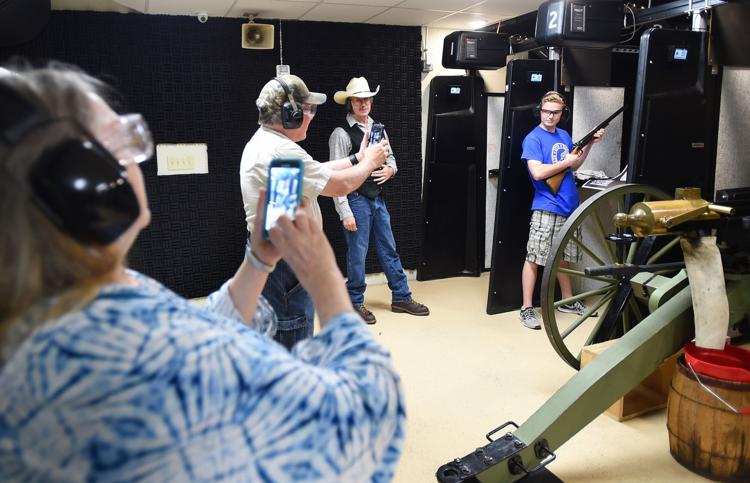 Cody Firearms Experience opened April of 2016 and first focused on the guns of the old West like the Hawken rifle, Colt Peacemaker, Sharps carbine and the Winchester model 1873 lever action rifle. Each firearm is displayed above a rundown of the gun's history and famous users.
"It's Machine Guns Vegas with Western firearms but it's also a history lesson because every gun is tied to this region," Brock said.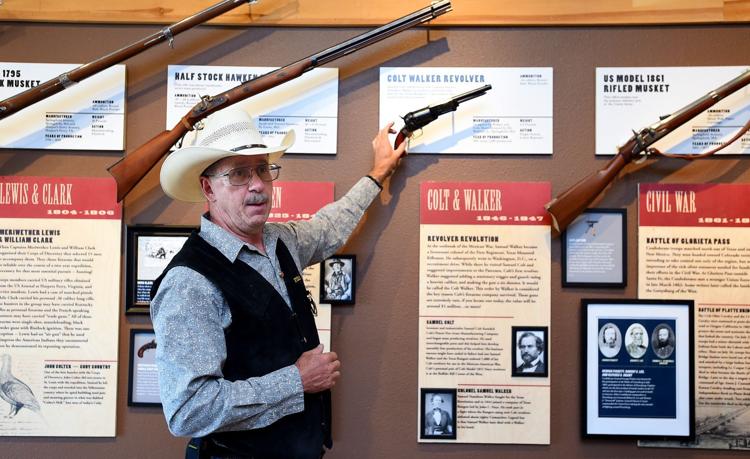 Customers can view real examples of firearms at the museum and then shoot a reproduction at the Cody Firearms Experience. After shooting a Hawken rifle, tourists can walk across the street to the Old Trail Town collection of historic buildings and see the grave of Liver Eatin' Johnston, a notable frontiersman, Hawken owner and inspiration for Robert Redford's Jeremiah Johnson.
The business relies heavily on tourist traffic when seasonally closed sections of Yellowstone National Park open during warmer months. Many of the travelers are from nations where access to firearms is more difficult than in the United States.
You have free articles remaining.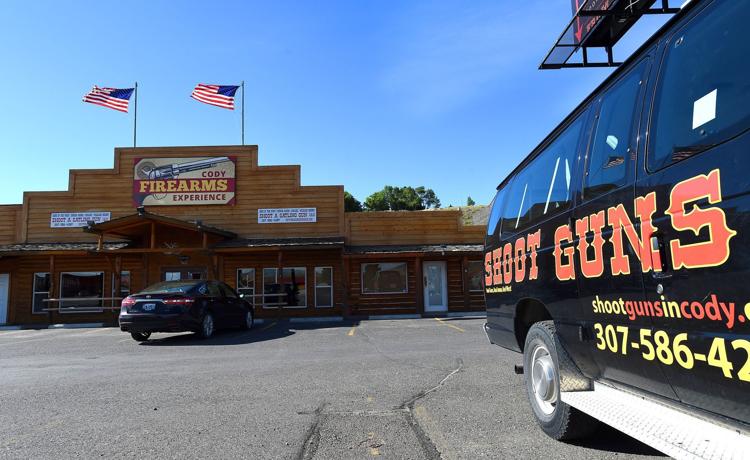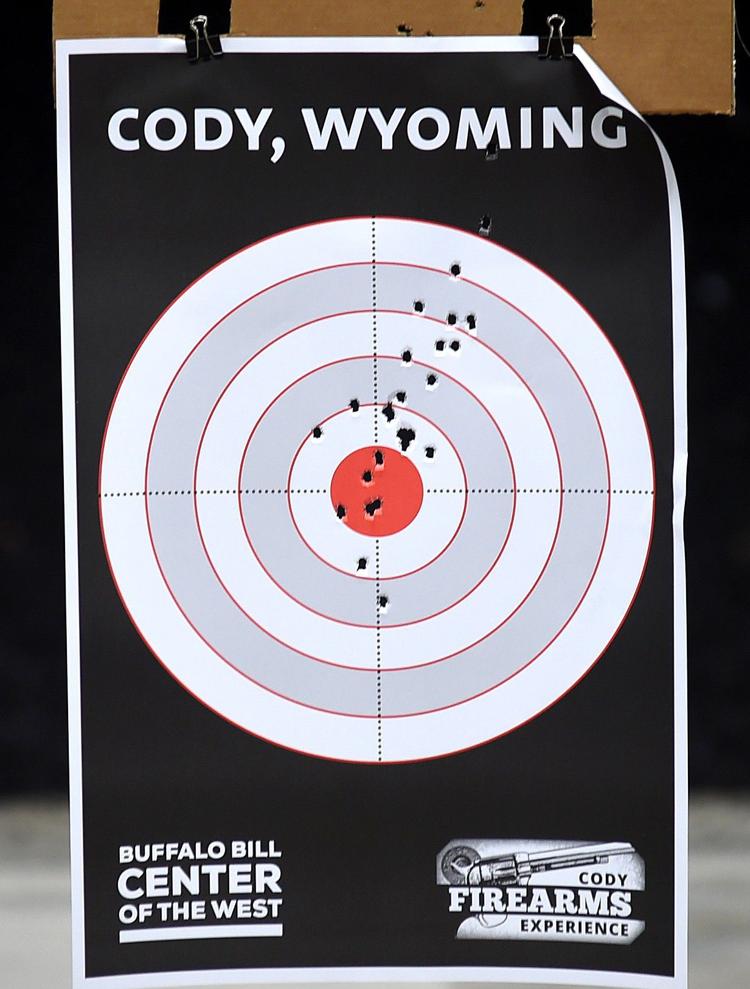 Brock said he serves a lot of customers from China and European nations. Photos with the firearms and hole filled targets are as important to the travelers as the shooting itself. They end up on the various social media platforms including Wi Chat, the Chinese Facebook alternative. To make the most of the exposure, Cody, Wyoming, the Cody Firearms Experience and Buffalo Bill Center of the West are printed on every target.
"We get a lot of groups of Chinese people coming through rather than tour groups. Social media is as big for them as it is for Americans. It's a huge tool," Brock said.
He said 60 to 70 percent of his clientele are foreign tourists but the range also caters to other groups underrepresented at traditional shooting ranges, such as women and city dwellers. The business is set up to be welcoming to people who might find a traditional shooting range uninviting. The front room looks more like a museum with comfortable seating than it does a gun club.
Lock and load
The entire customer experience is planned out to be as safe as possible and inspire confidence in its visitors, Brock said.
Eye and ear protection are donned before entering the range area. A staff member briefs groups on how to safely handle a firearm and when it's time to shoot the employee provides one-on-one assistance to shooters throughout the process.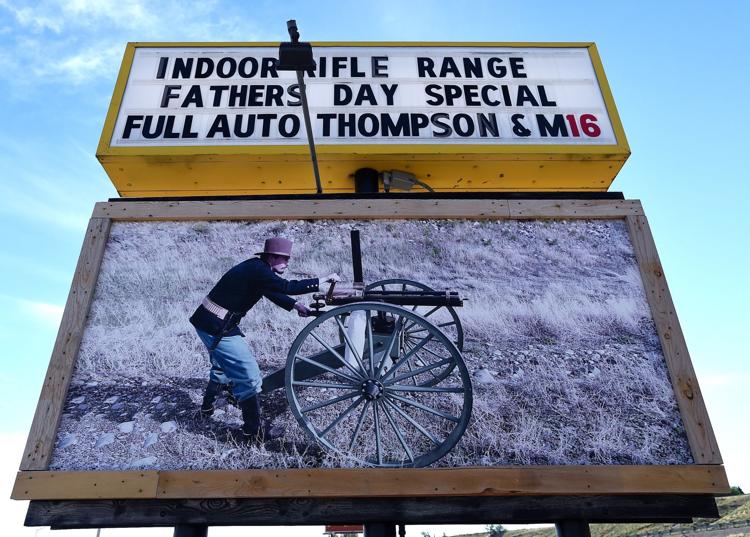 The guns are loaded, safety checked multiple times and, if necessary, unloaded by staff members. Employees stay within reach of every firearm while it's in use and guns that aren't being shot are kept in a locked cage. Most customers shoot two or three guns, but it's not unheard of for a three-hour shoot to include a dozen.
The Firearms Experience is rooted in Western-era weapons, but after the range opened Brock learned he was losing business because some customers had little interest in the history of the region. They simply wanted to shoot unusual firearms.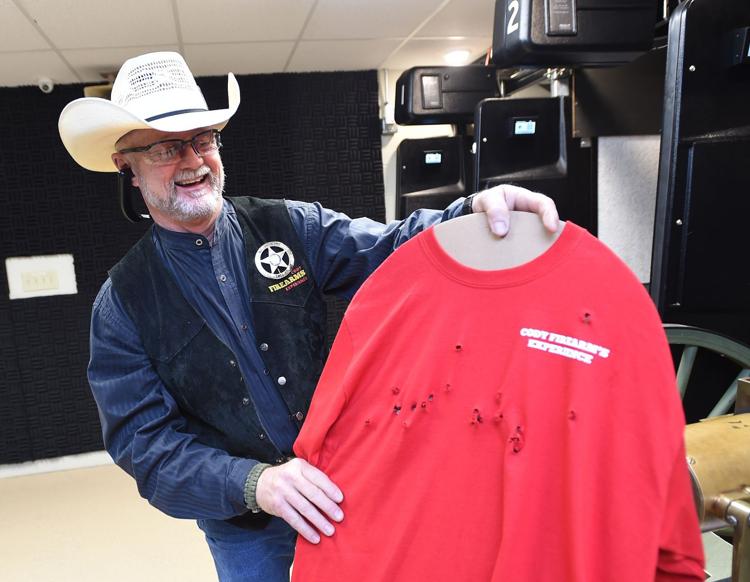 Brock expanded his selection to include more modern guns like a fully automatic Thompson submachine gun, an M16, a suppressed AR-15 and an M1 Garand.
But the Gatling gun remains one of the most popular. The 10-barrel, crank-operated weapon has no felt recoil, can be fired by shooters as young as 8 years old and makes up about 40 percent of all business.
"A lot of people come in here who own some of these guns but not many people have a Gatling gun in their safe," he said.