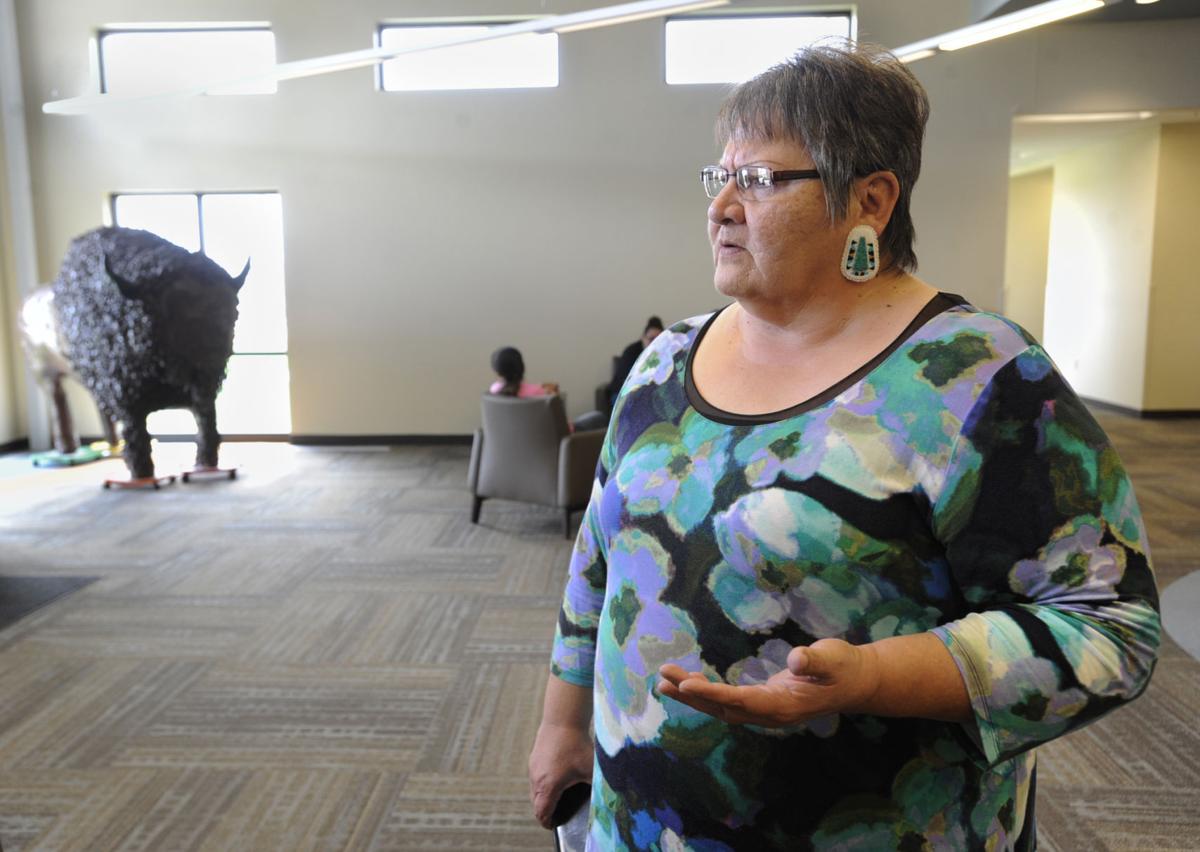 POPLAR — On a reservation ravaged by methamphetamine abuse, the Fort Peck Tribal Council recently took a very unpopular vote.
The council shot down a proposed law that would have created more harsh penalties for possession of meth.
"Many of the council thought it was too harsh," tribal executive board member Roxanne Gourneau said of the proposed law. "But what's harsh, the child dead in the trash can?"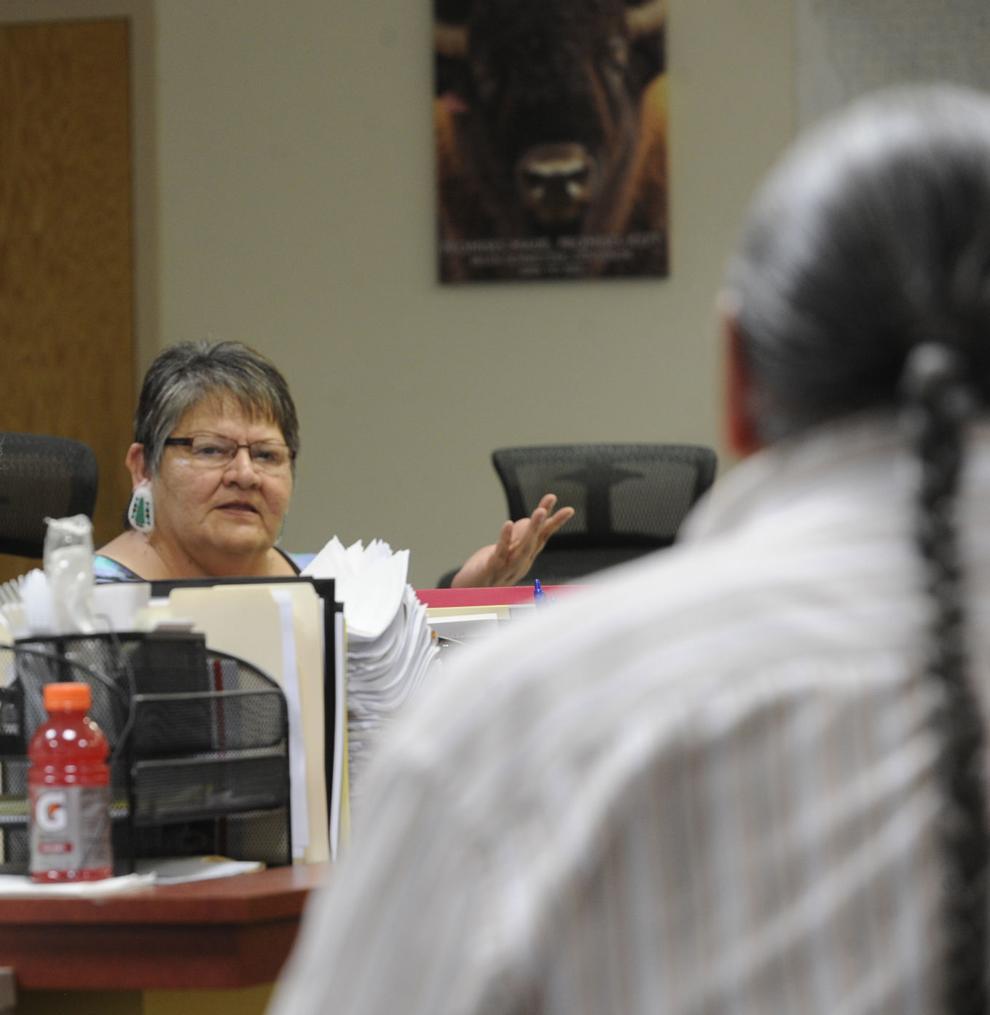 At the Buckhorn restaurant, resident Adriana O'Brien said nothing has changed and she doesn't expect it to. She pointed the finger at what she called lax law enforcement. She moved the area in 1959 and said it's worse than ever.
"They don't make any arrests," she said. "It's a total lack of enforcement, all law enforcement."
Her husband, Patrick, agreed, adding, "Even if they do, it's just a slap on the wrist. Geez, they do nothing."
Adriana O'Brien thinks the problem is that law enforcement practices favoritism. "They need to quit pampering their relations," she said.
Patrick said it's a different place than the Poplar where he grew up. "This town has completely changed from when I was younger," he said.
Unlike off-reservation governments, the tribe has the ability to be flexible with its justice system to change its laws swiftly.
"We have a vast amount of authority," Gourneau said. "What gets in the way is people persuaded to vote based on their situation." She clarified that meant family relationships, such as relatives who use drugs. 
Gourneau said the vote was a result of internal fights between the council and the desires of a powerful minority. 
"We've got to back our laws and put them on the books," she said.
The problem isn't a bad police force, but a too-small one, said vice chairman Charles Headdress. There are only 13 tribal officers to patrol 2 million acres, he said. The reservation also has officers from the Bureau of Indian Affairs and the tribe has agreements that allow the five surrounding counties to have jurisdiction within the reservation, but that's not enough, he said.
"We could use 30 more in order to put a dent in things. We need an army."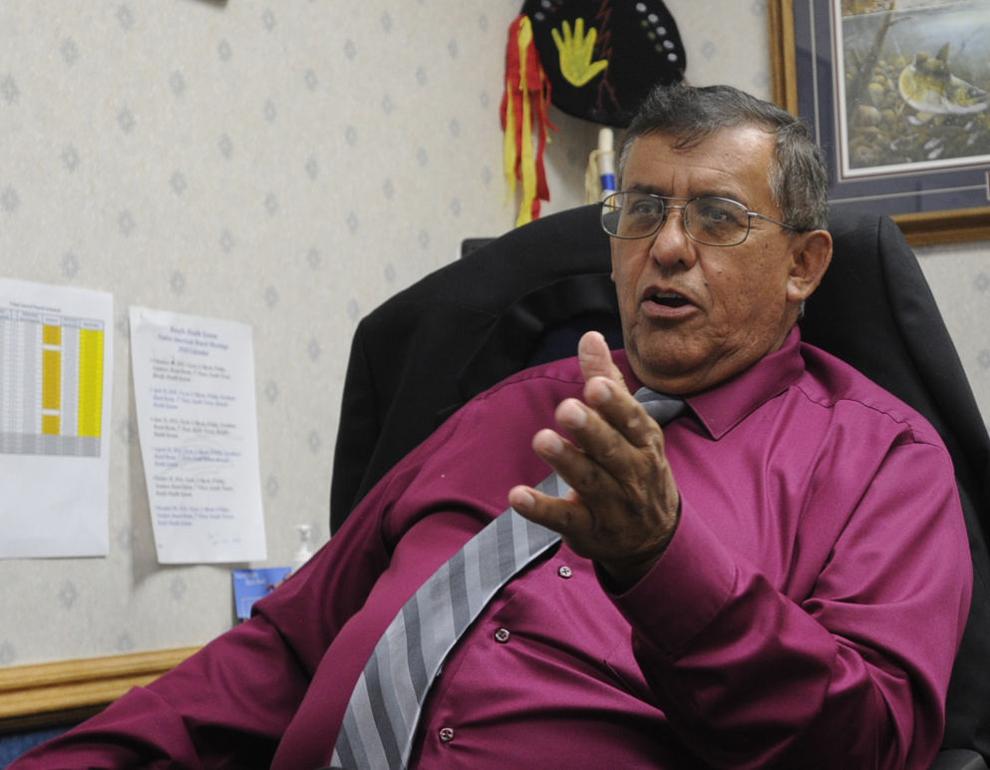 The tribe's justice system isn't adequate either, Headdress said, and judges and attorneys can be swayed on decisions by threats, whether made directly or not, of retribution, or what he calls "domestic terrorism."
"Everybody knows everybody here," he said. "You always have to watch your back. There's a lot of domestic terrorism that goes along those lines."
About the only force he sees fixing anything are angry grandmothers.
"What we need is grandma, a grandma-type person, someone who is respected and angry. We still respect our elders."
But it could be tough finding enough elders to enlist.
"Before you could always depend on grandma and grandpa to watch the kids. Now grandma and grandma are hooked (on meth), too."
The tribe has the passion, but not the resources, to deal with the problem. "We're trying, but law enforcement, some days they come in and they're just beat."
Gourneau contends the tribe has made some progress. There have been more community outreach events to increase awareness about the dangers of the drug. Tribal leaders are also attending a series of meth symposiums at reservations across the state.
The tribe has formed an inpatient treatment committee that's looking at ways to bring meth treatment to the reservation. The Spotted Bull Resource Recovery Center has programs like a medicine wheel, but has to send people to Billings or out-of-state for inpatient treatment programs.
The tribe is also looking at opening what Gourneau called a traditional living campus that can house the children of those who are going through addiction to drugs or are in the treatment process. "Then they don't have to do off-reservation child care."
Tribal health director Dennis Four Bear said it will take time to see any improvement. "It's not going to get better overnight," he said. "But I've been hearing at least there's some sort of hope."
Gourneau emphasized tracking results from their efforts. "We have been taking steps. Now we need to measure our impact," she said.
But she also said that all the treatment in the world won't fix the problem. "We can't attack meth without first addressing poverty, jobs, mental health," she said.