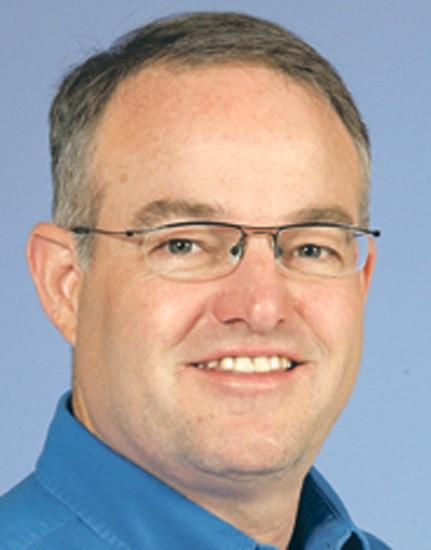 People around the world have turned their attention to a detention facility in Hardin, but the small town's leaders still can't seem to catch the eye of the state of Montana.
Two Rivers Detention Facility has been in media headlines from Chile to Norway and across the United States since its owners announced in late April that they were seeking to hold alleged terrorists being held at Guantanamo Bay. The Hardin story was featured in Friday's issue of Time magazine.
In January, President Barack Obama ordered that the center in Cuba be closed in a year and detainees held there sent to other countries or held in the United States. Montana's congressional delegation quickly and firmly rebuffed the idea of sending the accused enemy combatants to Montana.
The Al-Jazeera News Network is sending correspondents to Hardin from its East Coast bureau this week. Al-Jazeera is a primary media outlet in the Middle East, home to many of the detainees in Guantanamo.
Greg Smith, Two Rivers Authority executive director, has been told the story will probably be sent throughout Al -Jazeera's international network.
Last week, Montana Lt. Gov. John Bohlinger endorsed a plan for more than 900 new prison beds and new sex-offender treatment center in Montana.
Two Rivers Authority was the only entity to seek a state sex-offender treatment contract last year, but it was not awarded.
The state continues to say that space isn't needed now, in part because of emphasis on community-based corrections by the administrations of Govs. Judy Martz and Brian Schweitzer. But a recent study by an outside consultant says Montana will need 3,500 new beds by 2025.
That is a frustration for Two Rivers, which built the detention facility in 2006 with the understanding that Montana would likely have prisoners to send there.
State corrections officials have balked at the dormitory-style housing provided by the Hardin jail. Rather, the state standard is a style with a maximum of two beds to a cell, Smith said.
The state's consultant, Carter Goble Lee of South Carolina, recommended a total of 3,500 beds including space for men, women and community corrections, to be built in phases. The price tag includes a $371 million center with separate facilities for men and women and a $176 million facility with 1,781 beds for community-based programs.
The consultant recommended locating the facility in Billings.
The $371 million figure includes 1,800 beds. That breaks down to about $205,555 a bed, according to Smith's calculations. The facility would put 2 inmate beds in each cell.
"That's more than $400,000 for concrete," Smith said. "How many people live in a $400,000 house?"
Two Rivers' cost per bed is $58,128, which includes revenue to repay the bonds that funded construction of the facility.
The Hardin center is built to American Correctional Association and federal Bureau of Prisons Standards and can be operated at that level, Smith said.
If the state wants higher standards, they will come at a greater cost. However, that cost will be paid for by Montana taxpayers, and the public reaction to last week's proposals is that people don't want to foot the bill, he said.
"People don't care if it's a one- or two-person cell," Smith said. "They want offenders locked up and at a reasonable cost."
Hardin could house at least some of the inmates the study says will enter the Montana corrections system and is turn-key ready, which is better than shovel-ready, Smith said. Awarding Two Rivers a contract would help the state, Hardin and Big Horn County, he said.
"Why take a city in the poorest county in the state and continue to repress its citizens? Why do that?" Smith asked.
Two Rivers Detention Facility was built with the goal of bringing more than 100 high-paying jobs to Hardin, and, while the Crow Tribe didn't sign on as a supporter, the town of Lodge Grass did.
When the Hardin facility was built, TRA leaders said they had a tacit understanding with then-Montana corrections director Bill Slaughter that, if they built it, prisoners would come. TRA had two feasibility studies that showed the state would need prison beds, and a state study, issued just as ground was being broken in Hardin, concurred, Smith said.
"We didn't just wake up one day and go 'I think we'll build a jail,' " he said.
By the time facility was ready to open in fall 2007, state leaders said they didn't need space, so TRA started looking for out-of-state contracts. That plan hit a wall when the state said Hardin couldn't take inmates from outside Montana.
Hardin sued and won a lawsuit to take other state's prisoners but has been unable to attract a contract.
The $27 million facility, which was built with revenue bonds, went into default last year. Bond payments are being made out of a reserve fund, which will have to be replenished and payments made, once revenue starts.
Smith said the bond holders are sticking with the project because the long-term risk outweighs selling the facility for cents-on-the-dollar in foreclosure.
Smith and others continue to look for out-of-state contracts, including a multiyear deal with Alaska, which is looking for space as its contract to house prisoners in Arizona comes to an end.
As part of the search for contracts, TRA's board and the Hardin City Council decided - both unanimously - to seek the Guantanamo detainees.
Although there have been some negative local reactions, the council continues to support the detention center and TRA's efforts to find inmates, including from Guantanamo, Smith said.
"They're voting that way because it's what they hear," Smith said.
He said a letter seeking the president's support for sending detainees to Hardin has been drafted and should be sent to the White House and delivered as high up the administration's chain as possible, hopefully to Obama, in the coming weeks.
The TRA board will sign the letter, which was unanimously endorsed by the Hardin City Council.
It was not clear if Hardin Mayor Ron Adams would sign the letter. Adams has been opposed to bringing the Guantanamo prisoners to Hardin.