Dustin Maier took to Facebook on Tuesday to see if anyone wanted to donate some hay for the ranchers displaced by the Lodgepole Complex fire.
"I just decided I have a one-ton truck and don't mind working," he said.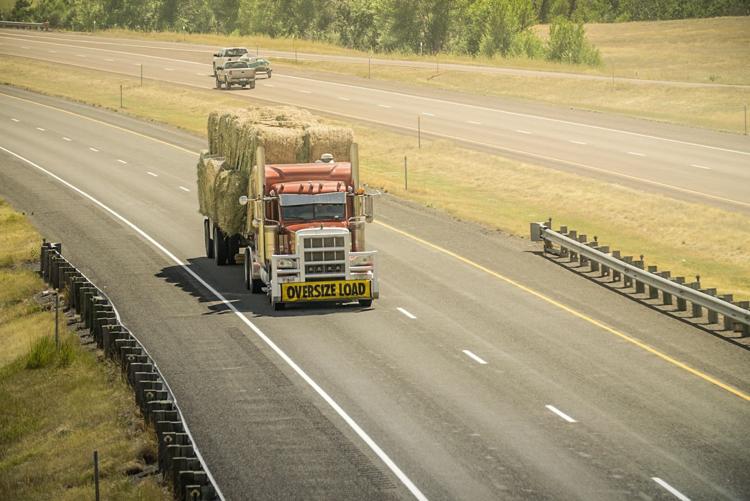 On Friday, he set out from Helena in a caravan of at least seven pickups and three semis loaded with more than 100 tons of hay, fencing supplies and other items destined for the Winnett area.
"From there it really exploded and the community just jumped together," he said.
Maier, a journeyman lineman and photographer from Helena, said that hay came in from all over the Helena area. The caravan planned to stop in Lewistown to pick up more hay rounds on the way, and he said a separate crew is bringing bales from Avon.
Helena's Rea family ranch planned to send out a truck to perform veterinary services and donate animal medications if needed as part of the effort, Maier said. After Maier heard from his rancher contacts that fencing equipment was needed, supply stores donated the goods.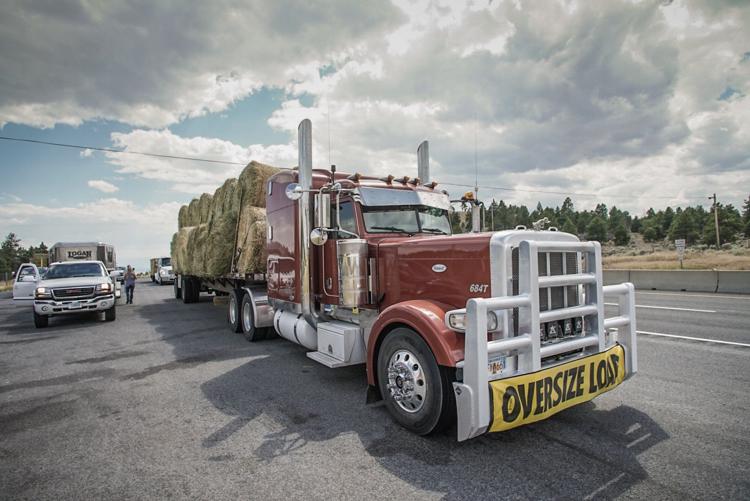 "It was getting pretty hectic," he said. "We didn't want to turn any donations away."
Maier said that so many people jumped in to help the effort that he couldn't name them all. But as they pulled out of Helena on Friday, he said they would set up shop in Winnett and Sand Springs, or wherever needed.
Hay was in high demand for ranchers whose animals have been displaced from the scorched grazing grounds burned by the 270,000-acre Lodgepole Complex fire.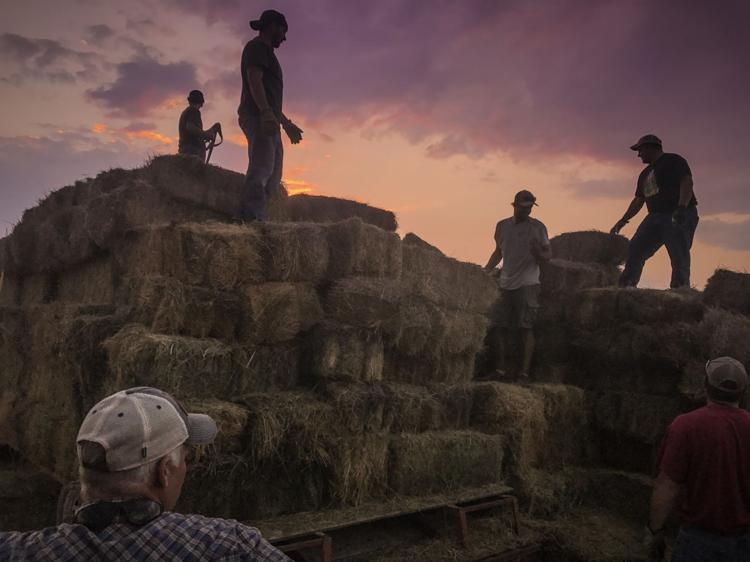 And as federal aid money was slow to come to the area affected by the country's largest wildfire, Maier said that he was just a guy with a truck who wanted to help. The rest of the effort ballooned as more and more people chipped in with donations.
"It's just cool to see that Montana can take care of itself," he said.