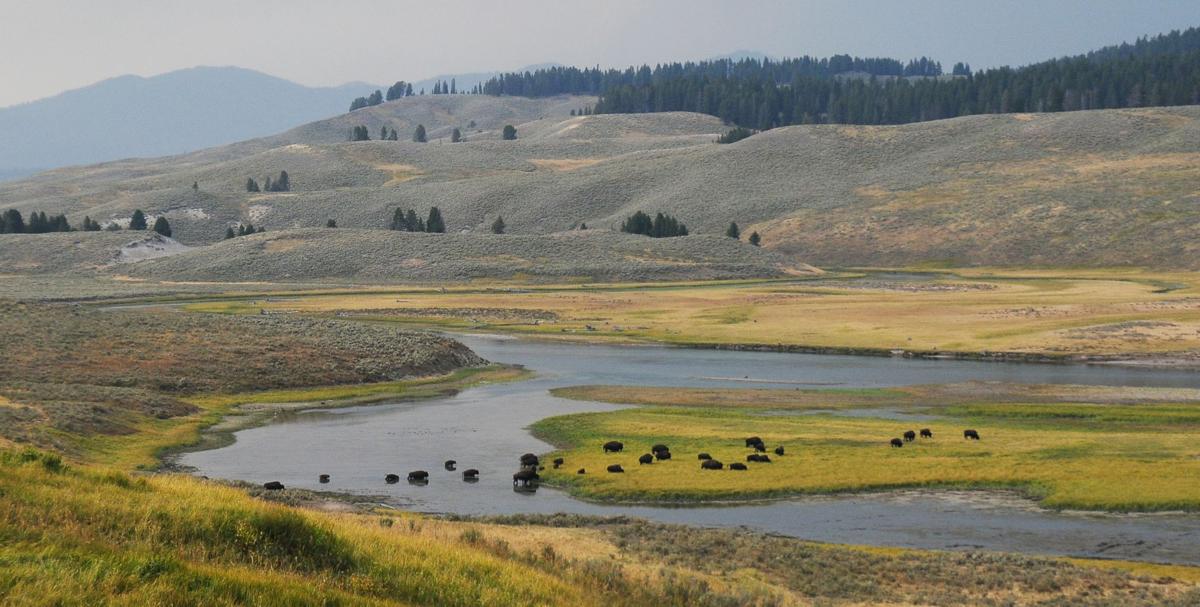 Two Bozeman historians are supporting tribal groups' call for the removal of Gustavus Cheyney Doane's name from a mountain in Yellowstone National Park.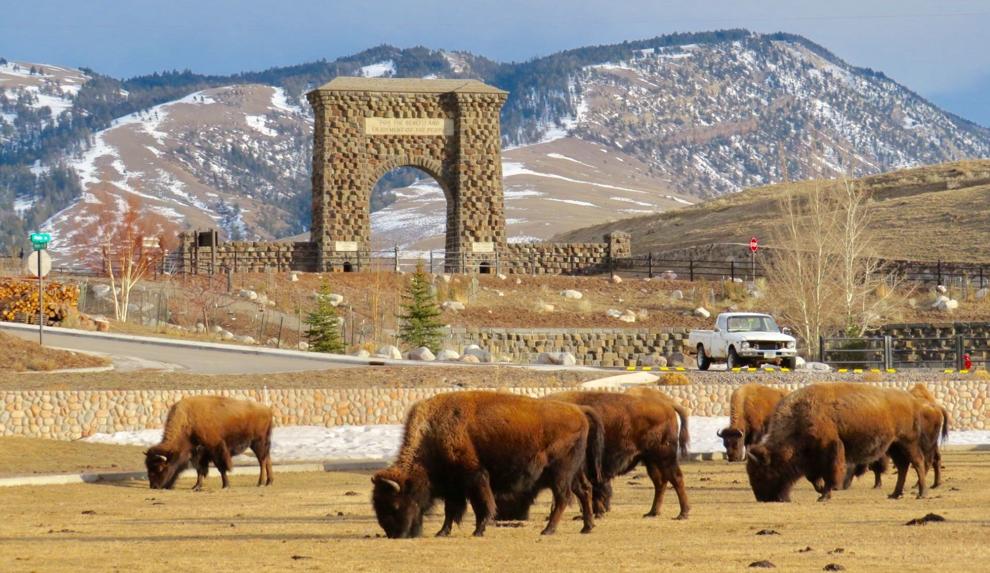 On Saturday, representatives of the Blackfoot Confederacy and Great Sioux Nation will gather at Yellowstone's iconic Roosevelt Arch at 1 p.m. to protest the geographical references to Doane and Ferdinand Hayden, historical figures tied to the park that they say had racist — and in Doane's case violent — pasts. The protest will be preceded by a noon ceremonial ride through Gardiner to Arch Park. Afterward tribal leaders will present an official request for the name change to the National Park Service.
Hayden's name is attached to a valley north of Yellowstone Lake, and a 10,551-foot tall mountain peak east of Yellowstone Lake is named after Doane. Both features are in Wyoming.
"I fully support their protest and their effort to remove Capt. Doane's name from that peak" if that prevents American Indians from celebrating such a "beautiful place as Yellowstone," said Kim Allen Scott, a Bozeman historian who wrote a biography on Doane.
Army veteran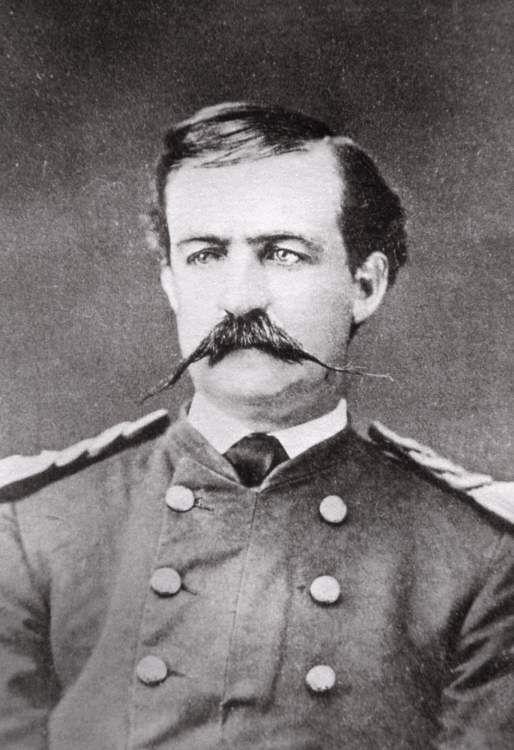 Doane was a lieutenant under Maj. Eugene Baker's command when the U.S. Army killed an estimated 200 members of Heavy Runner's Piegan Blackfeet tribe in Montana territory on Jan. 23, 1870. The camp was mainly composed of old people, women and children, many of whom were suffering from smallpox. The event is known as the Baker, Piegan or Marias massacre.
Bozeman author and historian Paul Wylie, who wrote a book on the raid, called Doane's involvement "ghastly, truly ghastly."
Even 21 years after the event, Doane showed no remorse, Wylie said. In a bid to become superintendent of Yellowstone, Doane wrote Montana Sen. Wilbur Sanders saying in part, "I remember the day when we slaughtered the Piegans, and how it occurred to me, as I sat down on the bank of the Marias & watched the stream of their blood, which ran down on the surface of the frozen river over half a mile, that the work we were then doing would be rewarded, as it has been."
Chief Stan Grier, of the Piikani Nation based in Brocket, Alberta, said, "The folks that were massacred along the Marias River were our people."
Protest
Grier plans to attend the event with other tribal members, a protest that is a continuation of similar demonstrations against the Dakota Access Pipeline and tribal support of keeping Yellowstone-area grizzly bears protected under the Endangered Species Act. He also said it was timely coming up on the 147th anniversary of the Washburn-Langford-Doane Expedition to Yellowstone.
The event will honor the memory of those ancestors massacred, Grier said, "who we believe never go away, their spirit lives on. Our ancestors need remembering."
Park spokeswoman Morgan Warthin said, "We welcome productive discussions with the tribes now and into the future about this issue."
She also pointed out that changing geographic names is not up to the park; that falls under the control of the U.S. Board on Geographic Names, which has removed names for features repugnant to native people in the past, such as the word "squaw" that had been attached to numerous lakes, creeks and peaks. Warthin noted Squaw Lake in Yellowstone is now Indian Pond.
Because of that action, Scott said the board has already "established precedence" to get rid of names offensive to tribes.
"This is a good thing," he said. "We shouldn't have names on places that are hurtful and offensive. I support that."
He also noted that the mountain named after Doane is not the one he climbed, so it is also historically inaccurate.
Ties to park
Doane, a Civil War veteran, had been detailed to Fort Ellis outside of Bozeman at the time of the massacre. Later the same year, in August of 1870, he provided military escort for a six-week expedition of Helena businessmen to explore Yellowstone. Along the way the explorers gave names to many of the features they saw, including Old Faithful, said Lee Whittlesey, Yellowstone Park historian.
Following that trip, Doane "wrote what many historians feel is the most important account of that trip," Whittlesey said. As a result, Doane was known as "the man who invented Wonderland."
Hayden led a scientific expedition into Yellowstone in 1871 as head of the U.S. Geological and Geographical Survey of the Territories.
"Hayden really wanted to study rocks," Whittlesey said. "Indians referred to him as 'the man who picks up stones running.' They thought he was insane. Who would do that?"
Whittlesey said Hayden had been a surgeon in the Civil War, was highly thought of and was an "intellectual in a day that didn't have many intellectuals." He returned to the region on two more trips, including one in 1878 to finish mapping Yellowstone.
"We still use his map today for its accuracy and statements on the park," Whittlesey said.
Hayden's writings
But the tribal protesters point to Hayden's writings as evidence that he was a "white supremacist."
Where Doane participated in genocide, Hayden advocated it, the tribes said in a press release. "Unless they are localized and made to enter upon agricultural and pastoral pursuits they must ultimately be exterminated," Hayden wrote in his U.S. Geological Survey of Wyoming, published in 1872.
In his book, "North America," Hayden called Indians "savage. He is cruel and treacherous in the extreme, and naturally so, as war and hunting are almost his sole occupations." He also decried giving women the vote.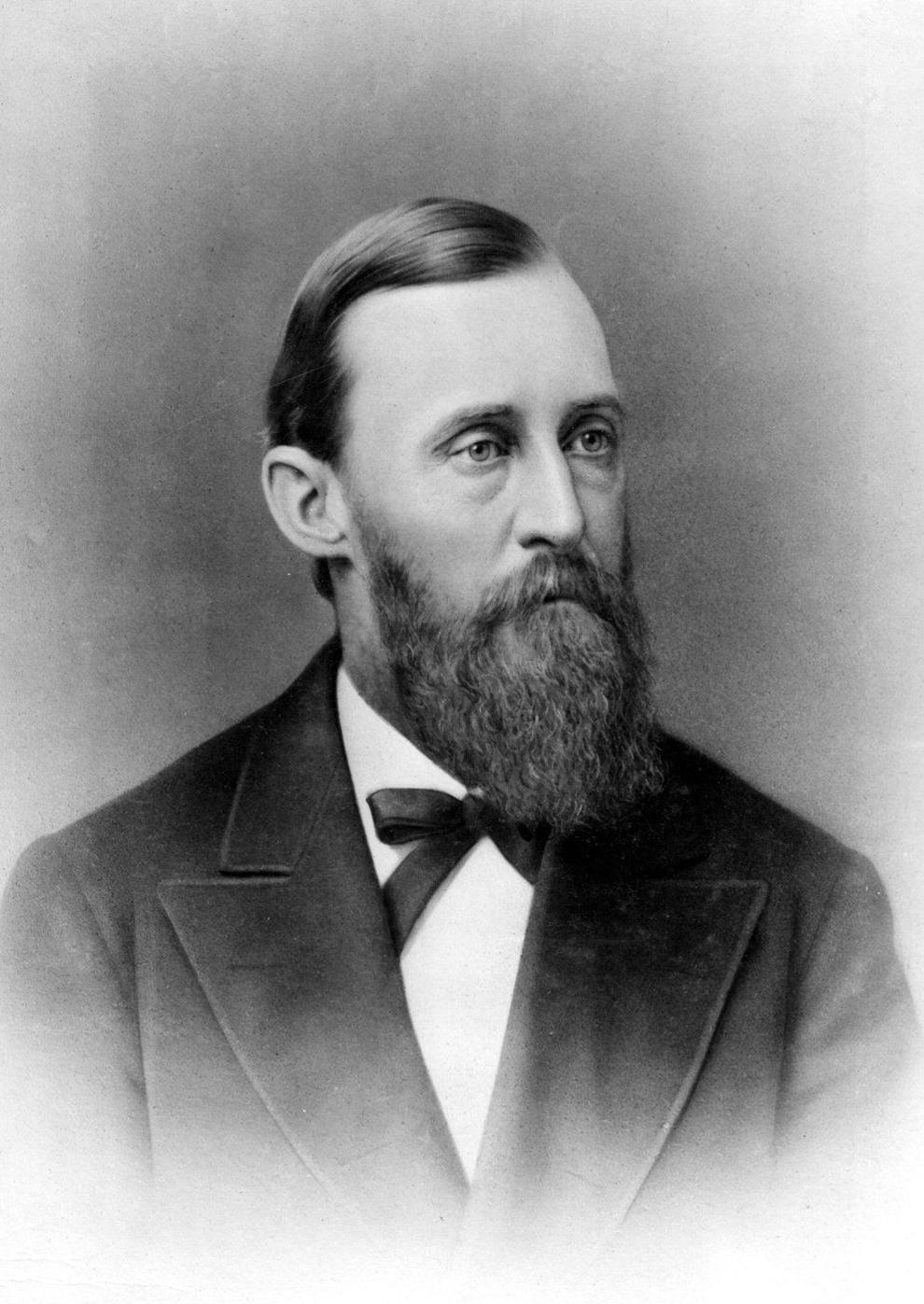 Scott said he's not aware that Hayden "did anything other than issue those hateful statements. He never acted on them. So to put (him and Doane) in the same category, I don't know."
Zoe Ann Stultz, reference historian for the Montana Historical Society, said she doesn't want to defend Hayden's statements but added that when viewed within the context of that time, Hayden's statements that tribal people needed to "farm and learn to live like whites" wasn't unusual. "That was how people viewed people of color."
Historical debate
The Yellowstone protest comes on the heels of rallies in Southern states for the removal of statuary of prominent figures involved in the Civil War, some of whom supported the enslavement of African Americans in that era.
In the wake of a nationalist rally that turned violent in Charlottesville, Virginia, the Helena City Council decided in August to remove a downtown fountain erected in 1916 by the United Daughters of the Confederacy to honor Civil War soldiers who fought for southern secession. Members of the American Indian Caucus in the Montana Legislature had requested the statue be taken down, saying it stood for segregation, secession and slavery.
"I've thought about this for quite a while when the Confederate controversy was boiling," Scott said. "The only place for those monuments was in a Civil War battlefield, museum or cemetery."
Although Whittlesey wouldn't step into the debate about whether the place names honoring Hayden and Doane were appropriate, he did say that he would like tribal historians to come forward with place names for Yellowstone features.
"We'd be among the first people to restore Indian place names if we knew what they were," he said.
On Saturday, the protesters "will call for Hayden Valley to be renamed Buffalo Nations Valley, in honor of all Tribal Nations that have treaty rights and interests to Greater Yellowstone, and an ancestral connection to this sacred landscape and our relatives, the Buffalo Nation," said Brandon Sazue, of the Crow Creek Sioux Tribe, and Chief Grier in a press release.