Of all the acts committed by "Liberty Committees" in the name of patriotism in Montana during World War I, maybe the greatest miscarriage of justice is that history has largely — and some might argue intentionally — scrubbed these sanctioned mobs from memory.
Exactly 100 years ago, Montana was caught up in a sort of hyper-patriotic hysteria that encouraged neighbors to spy on neighbors, as nearly 100 Montana residents were tried for nothing more than criticism of the war or government, sometimes laced with a little profanity. 
University of Montana Journalism Professor Clem Work has dedicated part of his professional career and life to this dark period in Montana's history. When he tells Montanans today of citizens being jailed for merely expressing an opinion, the reaction is the same. 
"I hear it all the time — we've grown up in Montana, and we haven't heard about it," Work said.
Work wrote a book about Montana's troubled past and its sedition law, "Darkest Before Dawn: Sedition and Free Speech in the American West." A cursory search of research shows only a smattering of a few articles dealing with Montana's seditious, troubled past.
"I do believe people were acting sincerely," Work said. "And they were acting according to the timbre of the country as patriots. But they were wrong, and they were seized by the heat of the moment, or I should say, 'the hysteria of the moment.'"
Nearly 30 years ago, Work stumbled upon a reference to a Montana court case where someone had been jailed for expressing an opinion. Unable to believe it, he probed a bit deeper. That led him to uncover a dark four-year stretch of the state's history in which 79 people went to prison for expressing an opinion. 
He and students at the University of Montana have been on a decades-long crusade to help collect the stories of those men and women who were tried and imprisoned, and to share the story of what happened in Montana.
"May 3, 2006, will remain one of the greatest days of my life," Work said.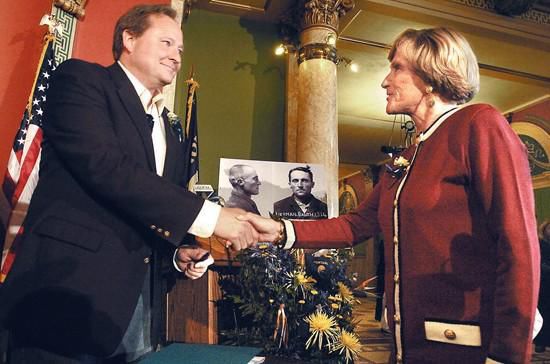 But Work admits that of the 79 who have been researched by the Montana Sedition Project, hundreds of other residents around the state were harassed, ostracized and terrorized.
That's why he's grateful that Western Heritage Center community historian Elisabeth DeGrenier is continuing to put together research on groups like Billings' Third Degree Committee. Her research (including a presentation at the annual Montana Historical Society, a noon-time presentation at the Western Heritage Center in Billings and upcoming articles for Montana Magazine) help tell the larger story of when Montana leaders jailed or threatened those who spoke out, or even spoke a different language.
Rope over an apple tree 
It wasn't just those who went to jail, Work said. It's that there were so many other horrible acts done in the name of patriotism.
Take Herman Bausch, one of three people from Yellowstone County sentenced to prison for speaking out against America's involvement in World War I.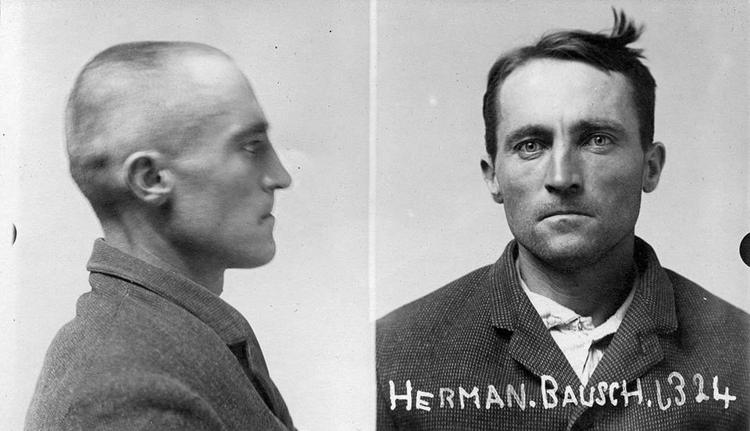 Bausch had read books on philosophy and politics and was an avowed pacifist, refusing to support any war financially. When he refused to subscribe or give to the liberty loan committee, his wife looked on with an infant in her arms while men strung rope over an apple tree on Bausch's property, which was just out of town then. Today, the property is not far from Lewis and Clark Middle School.
When Bausch refused to give money, a lawyer threatened to punch him in the face.
Bausch had four children. One died as he was serving time in Deer Lodge for sedition. Later, he separated from his wife and died in California in 1958. He was the only known person who was sent to prison for sedition who kept a journal of his experiences.
Other lives ruined
Even though Yellowstone County and the Third Degree Committee were active in Billings, even fewer people know that the most active parts of the state were in places like Custer County and Miles City, where 13 people were tried for sedition and 10 were convicted. Neighboring Rosebud County was four-for-four, as Work pointed out. 
In many cases, lives were ruined or at least changed dramatically.
Curtis Oehme, who had designed landmark Billings buildings such as the Taft and Broadwater schools and the "Garage," where Ciao Mambo now is located, was run out of town.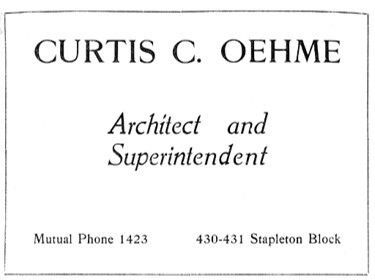 Within a few years, he had changed careers. In 1918, his draft registration card lists his occupation as farmer and his residence as 35 miles away in Broadview.
But just four years earlier, Oehme had been the grand marshal in Billings' Independence Day parade.
Former city councilmember Herman Schwanz, who had been chased by the Third Degree Committee from the council, later found himself a prisoner at the county jail. In 1920, he was convicted along with several others after apparently brewing beer and running a small distillery. He had 1,000 quarts of beer and 200 gallons of mash, two automobiles and a motorcycle. Apparently, Schwanz, a grocer by trade, had also been keeping his thirsty South Side customers happy. One of his associates who may have been helping him run the operation during Prohibition had turned him in.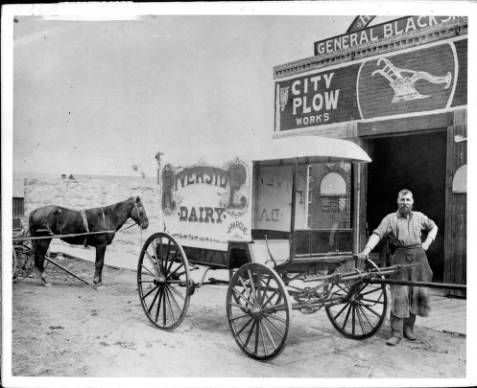 He was sentenced to jail, but had his sentence commuted in January 1921 because his daughter was sick and his wife, described as "an invalid," was also unable to care for her. 
Schwanz died in 1924 after a long illness, The Gazette reported — never having regained the stature he once had.
Edward Kortzeborne, Sr., the third man rounded up by Billings' Third Degree Committee, also met a tragic end. In the depths of a cold winter in 1929, he wandered from his home, his wife reported. Apparently suffering from dementia, his body was found in the Yellowstone River in March.
Others affected
For others, it's more difficult to tell how sedition played out during the rest of their lives.
Ben Kahn served 34 months in prison — almost three years — when his sentence was commuted because of the intervention of prominent businessmen and leaders in Utah and Washington who petitioned Montana to release him. By the time he was released in 1921, the war and the hysteria had both ended. Kahn went to work in Alaska and eventually moved to Ohio, where he ran a general store.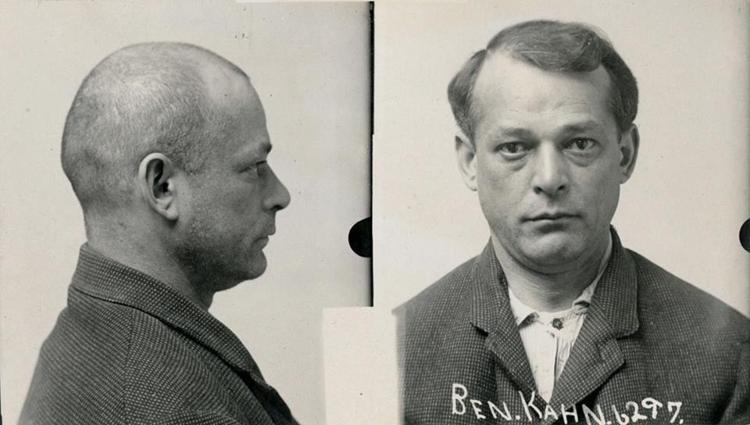 Others, it could be argued, may have actually benefited.
Burton K. Wheeler gained the reputation of being willing to take on just about anything, having earlier earned the reputation of fighting for unions against large mining interests. As the U.S. Attorney for the District of Montana, Wheeler had refused to prosecute many for sedition. Despite the bluster of the state's Legislature who called for his removal from that office, Wheeler went on to serve three terms as a senator and even make a run for Vice President on the Progressive Party ticket with Wisconsin Sen. Bob LaFollette, who had become the subject of so much scorn in the press during the seditious days a century ago.
As the man who refused to try people for what they said, Wheeler had become the unintentional champion of free speech.
Federal Judge George Bourquin, who also drew the Legislature's ire for not joining his state judicial brethren in sending those who shot their mouths off to prison, never seemed fazed by the criticism before or after the seditious times. Instead, he continued to practice a near-ascetic lifestyle, as Work noted, often taking dinner at restaurants while requesting that all other chairs at his table be tipped so as to discourage visitors or guests.
Crying in church pews
There is no way to know exactly how many people in Montana were detained, questioned or tried without penalty for sedition. Work and his students peg the number in the hundreds. 
For many in heavily German-speaking areas, the fear was heartbreaking.
German was the second most spoken language in the state, with German schools, publications and congregations all active, especially in places like Yellowstone County.
On April 22, 1918, Montana banned German from being taught or used in schools or churches. While this may have been the truest violation of freedom of speech and religion, few beyond those ethnic communities seemed bothered.
The university librarian in Missoula promptly removed nine books from the shelves because, in her opinion, they contain "German propaganda." Other libraries followed suit.
The biggest protest was from ministers who were forced to preach in a language few of their parishioners understood. Fearful of spies infiltrating their ranks and labeling them disloyal, the ministers had no choice but to speak in English, sometimes haltingly at that.
Churchgoers were distraught.
"Most of the people were crying as they could not understand the word of God, which they love and enjoy after their hard week's work," wrote Rev. Fred Oscar Brose, pastor of the Congregational church in Billings.
A minister in Jordan was more pointed.
"I cannot believe that it is the intention of the government to leave the people in these sad times of war without any consolation from the word of God, while their sons are offering their lives for the country. That is the worst, when a sobbing and trembling heart must go without consolation in the language that it understands," wrote one Rev. Bergstedt.
He reported that the congregation had suspended services for four weeks because people simply couldn't understand what was going on. 
"Please inform me whether we may use the German language or not," he pleaded.
The secretary of Montana's Council on Defense denied its permission.
Ministers pleaded for some kind of solution — licensing loyal clergy, or having sermons approved in advance. 
The Council on Defense refused that, too.
Some ministers were reported for violating the order — and at least two pastors in the Billings area said that they were so used to speaking German, they slipped into the language without realizing it.
When The Billings Gazette discovered that, it fumed.
"It is certainly exasperating to have the little devil act this way," Gazette Editor Leon Shaw wrote about one minister. 
"Darkest Before Dawn" recounts the feuds that started between the German-speaking congregations. Rev. H. E. Vomhof in Laurel was worried that all his congregation would leave and go to those other places where German was being spoken.
Vomhof demanded something be done about it. 
Billings' other newspaper vilified those who spoke German or were from Germany.
It demanded that those who were accused or convicted of being German agents be dealt with harshly. 
"How much longer will it be and how much more damage will have been done before convicted spies are placed before a bland wall and shot to death by a military squad," the Evening Journal wondered in an editorial, "Why not Bullets?" 
It had continued its war on the language, urging the state to pass stricter laws on printing. 
"Aside from the actual danger it produces, use of the Teutonic tongue in the United States is unethical and unjustifiable," it wrote.  
Germans who segregated themselves and those who maintained their German customs, it said, should be deported or placed in internment camps. "For their deplorable habit of delivering sermons in the German tongue, ministers of German churches have several excuses to offer. None are tenable. One, for instance, advances the plea that if he preaches his sermons in English, many of his congregation would not understand them, as they have learned no English. This explanation is in itself an indictment. The chief reason those members speak no Anglo-Saxon is because their minister delivers sermons to them in their own familiar German, and their editor supplies them daily or weekly with eight newspaper pages filled with German type. In case the subscriber or the church members have arrived here too recently to have mastered English, it helps him none when he is not made to feel the need of it. … There is no place in America for the German language." 
The ban on German lasted nearly two years until it was rescinded in April 1920.
'Enemy aliens'
During the war, Germans who had not been naturalized were forced by law to register as "enemy aliens." Yellowstone County, for example, demanded four copies of a photo — all three inches by three inches — of any man born in Germany or Austria, older than 17. 
The residents complained, but enforcement officer Al Helgoe was having none of it.
"Some have complained that such a procedure entails extra expense on them, but our regulations for registration are not half so strict or so costly as the registration that Germany imposes on citizens of other countries who are in her borders," Helgoe told The Billings Evening Journal. 
When less than half of the known alien residents met the Feb. 14, 1918, deadline for registration, police said they may start round-ups and arresting them. 
After the war and the bans, most Germans wanted nothing more than to quietly slip back into the mainstream, while many of the unions continued to be suspect because of the Red Scares of communism during the 1920s.
'My hopes are modified, but not diminished'
For nearly 20 years, Work and his students researched, tracking down relatives, life stories and information to prepare for a campaign to pardon those caught up in the sedition scares.
It wasn't as easy as it sounded, Work said. The cases raised issues, for example: Can you pardon someone who is dead? And does the Montana governor have the power to do that?
All of those questions had to be answered. 
Many of the descendants of the convicts were broken apart, or the shame of going to prison was kept a secret.
Only one man — Bausch from Billings — preserved his thoughts. On the day he was pardoned, his grandson read those words, at the capitol in Helena — the same place where lawmakers had passed laws putting his grandfather in prison: 
"I regret the loss of my beautiful child and the loss of years, but I do not regret that I refused to voluntarily aid in the starvation of children and the rape of nations. I have lost much, but I still have my self-respect. My hopes are modified but not diminished. ... Perhaps I have been the gainer. I have not lost faith in the good, the holy and the true."