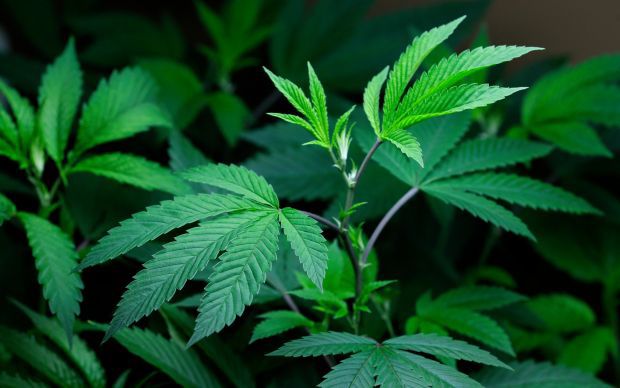 The state commissioner of political practices dismissed a campaign complaint against the I-182 medical marijuana ballot committee, saying the campaign was properly set up and legally funded.
The decision cleared Montana Citizens for I-182 of the allegations made in late September by Safe Montana, the group opposing its ballot initiative. Safe Montana founder Steve Zabawa claimed the group used dark money practices to fund its campaign.
The commissioner, Jonathan Motl, issued his decision Tuesday for just one entity named in Safe Montana's complaint. He did not rule on allegations made against the Montana Cannabis Industry Association, the trade association that set up an incidental committee.
The incidental committee was formed by the trade association to support the I-182 campaign, and it spent $227,500 toward it.
Motl ruled that Montana Citizens for I-182 reported its donations correctly, the bulk of which came from the industry association. The funds were reported by the I-182 campaign as in-kind donations from the industry association.
Motl also dismissed other allegations that the I-182 campaign had filed late reports and that it had made vague expenditure descriptions.
He wrote that the dark money allegations lacked basis in relation to Montana Citizens for I-182 and that the complaints were "made indiscriminately, without regard to the disclosure requirements of Montana's campaign finance laws."
However, much of Safe Montana's dark money allegations focused on the Montana Cannabis Industry Association, the incidental committee, rather than the I-182 ballot committee.
"I've still got the incidental committee decision to make, and his complaint is more appropriately directed at the incidental committee," Motl said.
An incidental committee is set up by a business or organization to support a ballot committee. Law requires that the incidental committee must have other business or operational interests than political campaigns.
Still, Zabawa said Tuesday that he disagreed with Motl's findings.
"Jonathan Motl's got the biggest broom in the state," he said, "because he just sweeps the dark money under the carpet."
Zabawa has called on the Montana Cannabis Industry Association to release all of its contributors and said that the failure to do so was a "dark money" scheme.
The trade association has been financially supported by medical marijuana providers. It sued in 2011 following the passage of a more strict medical marijuana law by the state Legislature.
Motl said that he will issue a second ruling on the same complaint after further investigation. He has yet to rule on a separate complaint filed by Safe Montana against the I-182 campaign and two medical marijuana providers.