HELENA — For decades, the Montana Legislature has killed proposals to extend civil rights protections to people based on their gender identity or sexual orientation, affirming that it's legal for landlords and businesses to deny housing, jobs and public services because of those characteristics.
On Wednesday, 18 people urged the Judiciary Committee to do so again by voting down House Bill 417, arguing it was designed to fix a nonexistent problem, creates special protections for people based on a lifestyle choice, would infringe on religious freedom, was against the will of God and would allow sexual predators into bathrooms.
But another 27 people shared personal stories of discrimination without any options for recourse. Experts on the law and sexual violence contradicted claims that the measure would infringe religious practice or create a public safety danger.
Advocating for nondiscrimination
Rep. Kelly McCarthy, D-Billings, said it is time for Montana to join 23 other states that have created such protections, noting churches and religious nonprofits would be exempted. He said it is not only the right thing to do, but that the current practice discourages some businesses from moving to the state.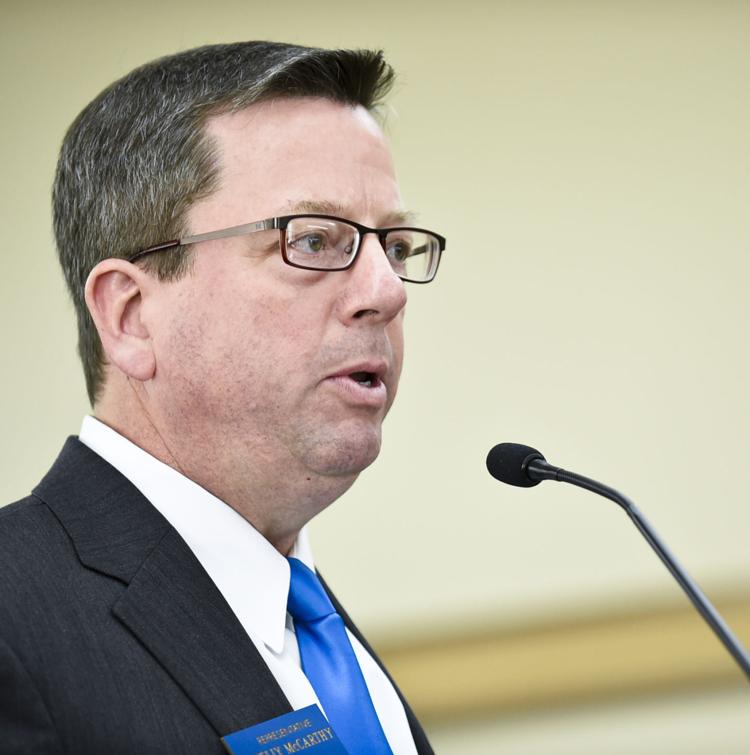 HB417 adds "gender identity or expression" and "sexual orientation" to the list of protected classes in the Montana Human Rights Act, which already includes race, creed, religion, color, sex, disability, age and national origin.
"Let's not give anybody a reason not to come here," he said, later sharing a personal story. "My niece joined the Army a few years ago and served honorably. She came back home and was denied housing twice in my hometown of Billings."
Kathleen O'Donnell shared one of those incidents with the committee.
After four years in the Army, she and her fiancee decided in 2014 to move to Billings from Great Falls. After touring one home for rent, the landlord asked who else would be applying to live there.
"I said my fiancee, Casey, and my son. 'Is Casey a girl or a boy?' he asked. I was little taken a back, but I answered Casey is a girl," she said. "He looked me in the eye and said, 'I do not rent to your kind.'"
Later, O'Donnell was fired from a job the day before her six-month probationary period ended. She said her manager was in tears as he explained it was because the owners did not approve of her sexual orientation.
"After the probationary period, you can only be fired for job-related causes," she said. "I was fired based on the whims of two powerful people who did not want a lesbian working for them. My family was forced to live without income for three months.
"At the end of the day, we're all human beings. We are asking and we deserve the same rights as everybody else," she said.
Opposing viewpoints
Some opponents argued the bill would encourage an immoral and dangerous "lifestyle choice" that is against the will of God.
You have free articles remaining.
Rick Vaught of Bozeman, who chairs the Christian Education Association, suggested the bill was instead part of a larger agenda to expand "the power of government to target, attack and, if possible, destroy people who actually have a conscience, still have character and will not compromise for the sake of economic or political expediency."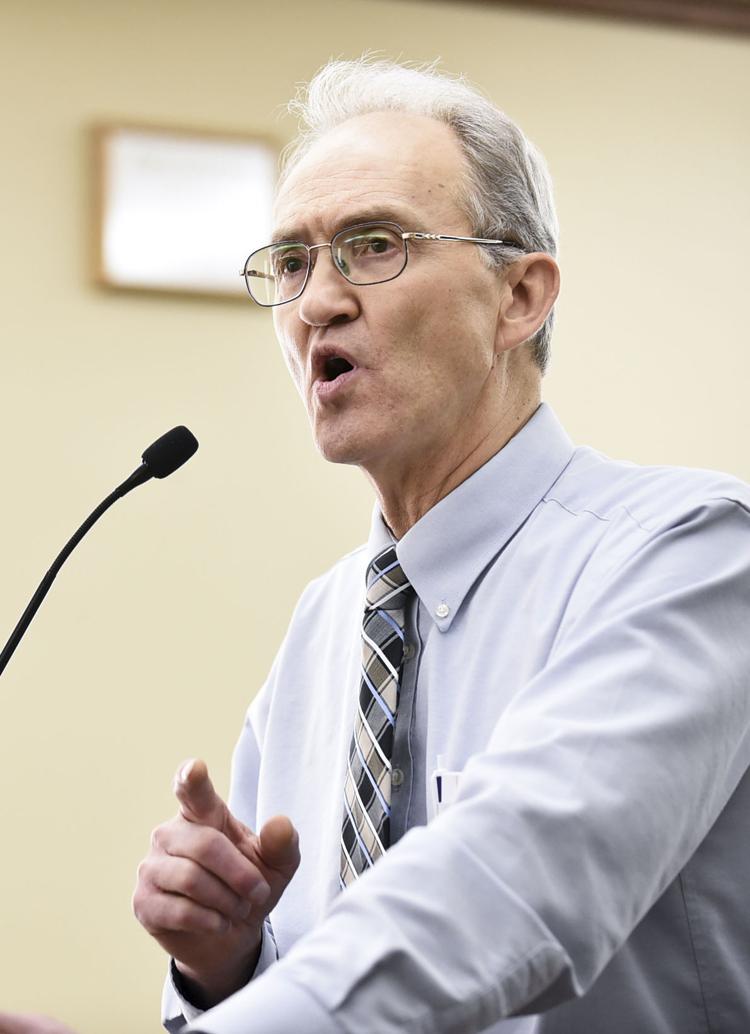 In the front row of the audience, Angie Rolando started crying quietly during Vaught's testimony. When a Helena police officer monitoring the hearing noticed, he grabbed a tissue box from the lectern where Vaught spoke and handed it to the woman, who had earlier testified about her own experiences with discrimination.
"Unless you've had a right withheld, it is often hard to comprehend what it would mean to gain it," Rolando said. The Great Falls woman was part of a successful 2014 lawsuit to overturn a 1997 state law and 2004 constitutional provision to ban same-sex marriages.
Ed Halland of Bridger testified that similar nondiscrimination laws had "caused chaos" in other states.
"I am for equal rights of everyone, but I'm not for special rights and setting a special group apart for special consideration," he said, adding like many opponents that he had children and grandchildren he feared would be attacked by people who are transgender or claim to be.
Assessing effectiveness 
Representatives from the American Civil Liberties Union of Montana and the Montana Coalition Against Sexual and Domestic Violence testified that studies have shown crime rates have not increased in states with similar protections. They pointed to FBI statistics that report 93 percent of child sexual assault victims were abused by someone they knew, not a stranger.
Because cities with nondiscrimination ordinances have not fined anyone to date, Jeff Laszloffy of the Montana Family Foundation said they "solved a nonexistent problem."
Bozeman Mayor Carson Taylor disagreed, saying he has received emails thanking him for approving the ordinance in 2014. He said he also received notes of gratitude when, as a trustee, the school board approved similar protections years earlier.
"The fact it hasn't been used says to me that it was enough to pressure people to be more conscious of how they interacted with people who are different from them and might have made them more wary of violating the law," he said.
Leaders from Missoula, Butte and Whitefish shared similar responses when reached Wednesday and also said they knew of no instances of violence or indecent exposure in bathrooms by people who are or claimed to be transgender. Helena officials did not immediately return requests for comment.
Kalispell real estate broker Constance Neumann said her "heart goes out" to supporters of the bill for the "rare" instances of discrimination they experienced. Like other opponents, she cited instances of photographers or bakers going out of business when they were sued or fined for denying services to gay couples on religious grounds.
"We have a very small fringe segment of our population that is trying to impose criminal punishment on the rest of the population if they don't condone their lifestyle," she said.
SK Rossi of ACLU Montana noted that the bill's exemptions for churches and religious nonprofits would not extend to sales made by businesses with a public storefront.
"Those issues were always raised on religious freedom or First Amendment grounds. All were found not to violate the First Amendment," Rossi said. "Selling goods in the public sphere is not a religious practice."