Jem Blueher works on a wagon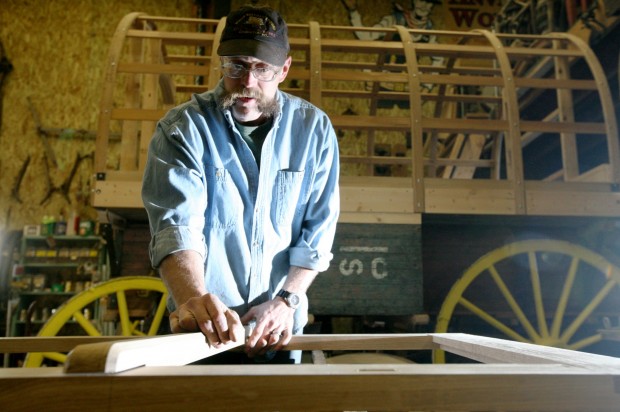 Locations
As featured on
Jem Blueher of Livingston restores wagons and carriages in his shop.
LIVINGSTON — If you think wooden axles and wheels went out with the horse-and-buggy days, Je…
Unique pieces and collections available for sale for Christmas, Dec. 8-17. Online bidding starts at more than 50 percent below retail. 
Get the latest news, photo galleries, and video on local topics including politics, sports, entertainment, obituaries and more. Receive breaking news notifications. Save stories to a favorites list to view later. Share stories with your friends via text, email or Twitter.