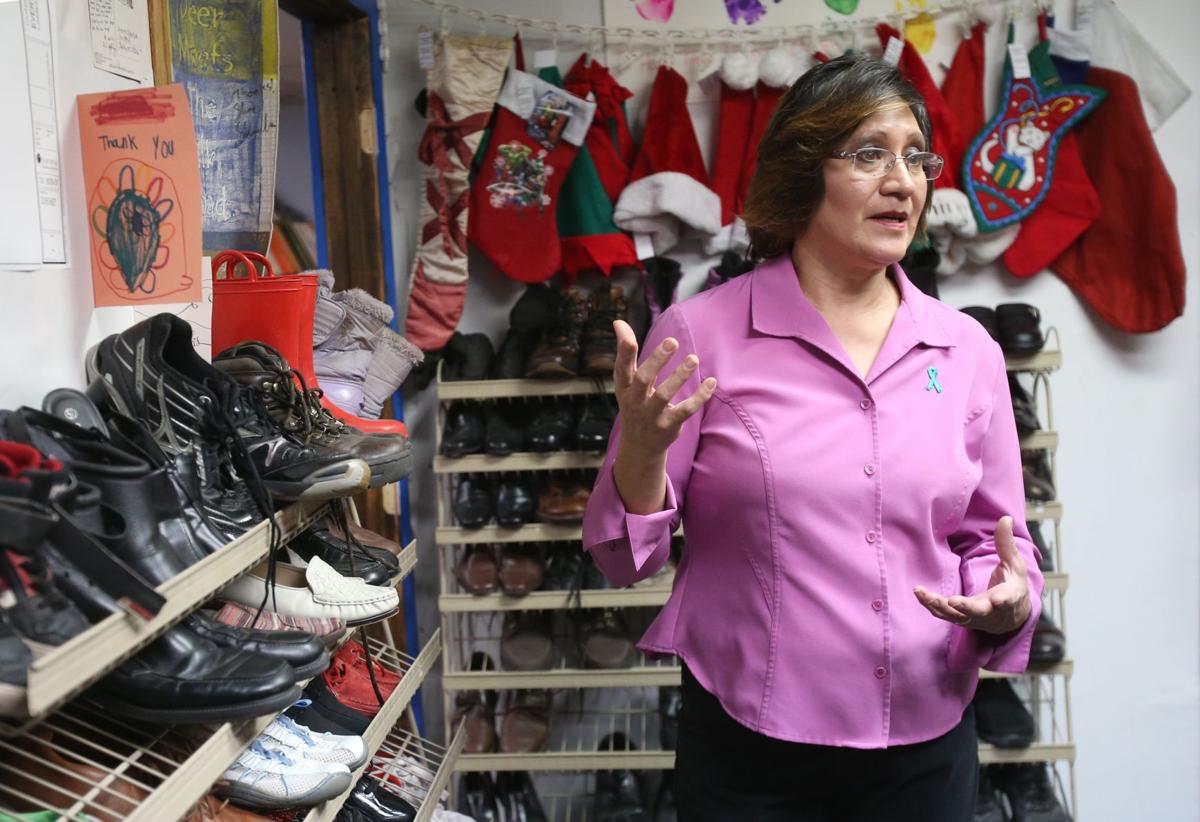 Hats and scarves and winter gloves, dishes and glasses, shoes, clothing, Christmas decorations, school supplies and baby equipment fill the shelves and aisles of the small store. There's even a trailer parked alongside the store filled with other donations waiting for a place inside.
The good news is a new 17,280-square-foot building is taking shape just a few blocks away that will not only provide abundant space for the store's contents, but offer programs to help poverty-stricken Northern Cheyenne tribal members improve their lives.
"Our philosophy is very much a hand up rather than a hand out," said the Rev. Willis Busenitz, president of the Northern Cheyenne Ministerial Association Inc. 
The original store first opened in May 2012, Busenitz said. The annual income for the past two years has been $40,000 — pretty remarkable since customers can buy a bag of clothes for $5.
But manager Suzette Shreffler, who with the two cashiers are all enrolled members of the tribe, makes sure buyers find more than clothes or household goods.
"Every person that comes in is acknowledged and recognized, and they're greeted with a smile and a hello," she said during a tour of the store. "And when they leave, we want them to be smiling."
Part of what informs that attitude is the fact that the store is faith-based. But Shreffler is quick to point out it's not used as a place to proselytize potential believers.
"We don't try to shove Jesus down their throats," she said. "It's by living every day and how you treat people."
Cultural identity is equally important, she said, and the music that plays in the background is sung in the Cheyenne language. Clerks also speak the language, which appeals especially to the older members of the tribe.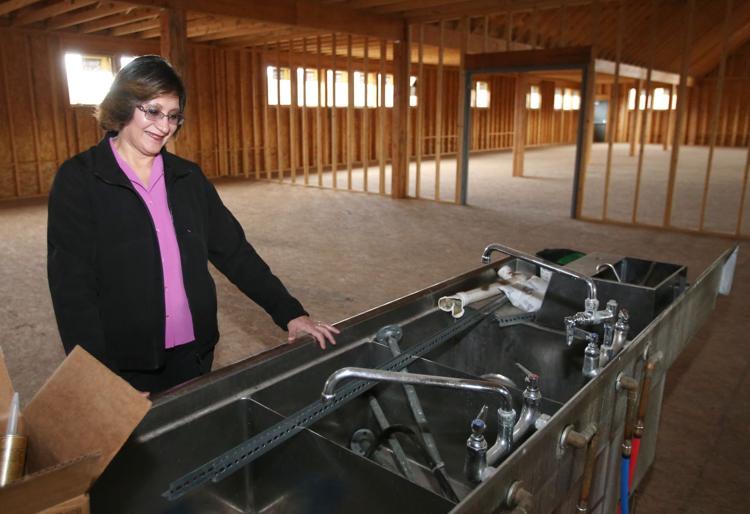 "A lot of elders come in, and they might not even buy anything," Shreffler said. "It's a place they can come in and feel welcome and hear their own language and can speak it with employees."
Maybe something else that draws people to the store is the long-term commitment members of the ministerial association have to Lame Deer and the surrounding towns. Busenitz has lived in the area for 51 years and been pastor of the White River Cheyenne Mennonite Church for 46 years.
The Rev. Dennis Bauer, vice president of the association's board, has been pastor of Circle of Life Lutheran Church in Muddy Cluster for 35 years, and the Rev. Dean Smith, a board member, has been pastor of Morning Star Baptist Church in Lame Deer for 16 years.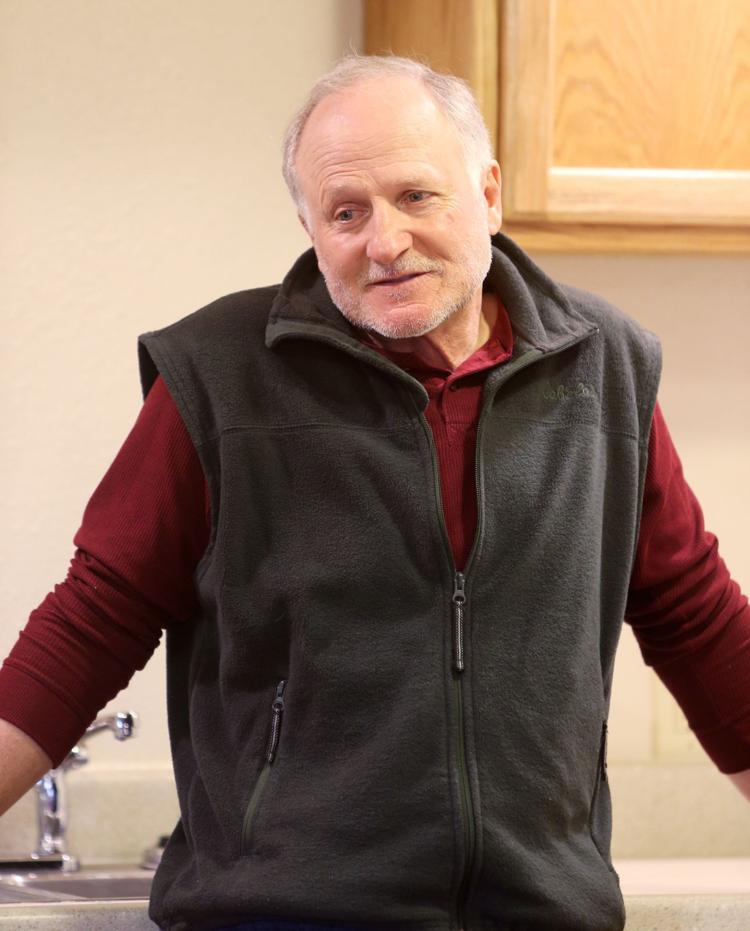 The Northern Cheyenne Ministerial Association formed in 1987, Busenitz said. Always at the forefront of the nonprofit group's thinking was "how can we meet the needs in the community?" he said.
"One thing most churches struggle with, when donations come in, especially clothes, is how do we distribute them in a dignified way?" Busenitz said.
Bauer recalls one time a semi-load of clothes was dropped off outside in Lame Deer. Over time, rain and snow fouled the clothing so it was of no use to anyone.
He called that the "tipping point" for wanting to figure out a better way to make goods available. Driving in to Billings, Busenitz said, he saw thrift stores thriving and wondered why the ministerial association couldn't do something similar.
The group looked for a building, but couldn't find one large enough. When one owned by the Baptist church opened up, Smith and his congregation agreed to house the thrift shop.
Shreffler, with the store from the start, said one thing became clear pretty quickly.
"In December 2012 we realized we needed a bigger store," she said. "So what we did to start our fundraising is put an umbrella by the door where people can throw their change."
You have free articles remaining.
They also took donations of $1 or $5, and slips of paper with people's names now cover part of the wall. That effort garnered more than $4,000.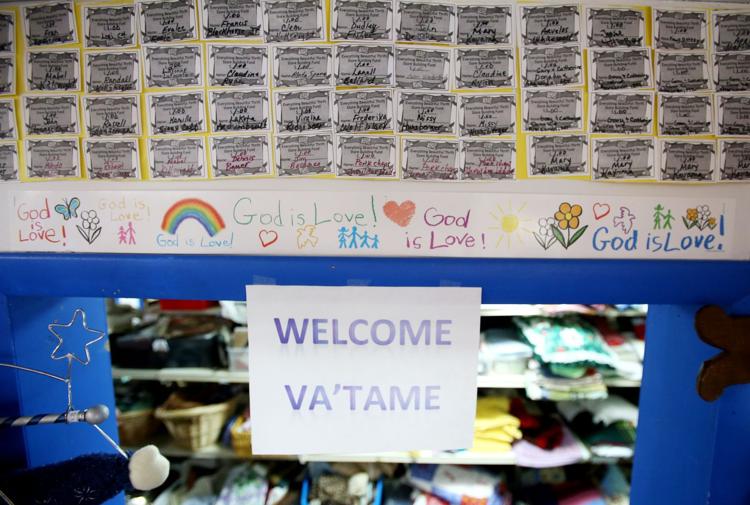 When a campaign for a new building, totaling about $1.1 million, got underway in earnest, the association raised about $135,000 from board members and others. Construction began on Phase I in spring 2016, with donated labor used to complete the basement.
Then a $300,000 grant from the Montana Coal Board allowed Phase II to progress, with the shell of the new store and the roof built. Local contractor Tom Robinson was hired to do that work.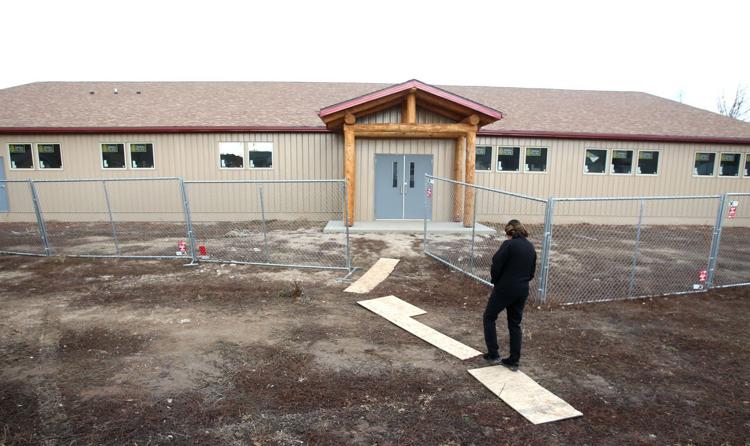 In-kind donations also rolled in, with a cement contractor from South Dakota agreeing to pour the cement for the basement after the cement itself was purchased. Members of two or three churches this past summer did some interior painting.
"Then someone donated their time to put in the flooring," Busenitz said, and then the joists.
During a tour of the cavernous new space, he pointed out offices that have been framed in. Two of them will be rented out, in a town that's short on office space, to provide another way to generate income.
The goal is to avoid borrowing money, he said, and to continue the project as money and manpower become available.
Toward the center of the first floor sits a stainless steel sink that's waiting to be installed. Shreffler is particularly excited about that because up until now, she and the other employees and volunteers have had to use a small plastic bowl filled with soapy water to clean items before putting them on the shelves.
In the basement, work was recently completed on a one-bedroom efficiency apartment. Eventually, it could provide living quarters for volunteers who work at the store.
For now, it will provide a home for a caretaker who will provide security for the building. The apartment is a cozy space, with a living room, dining room, kitchen and bathroom.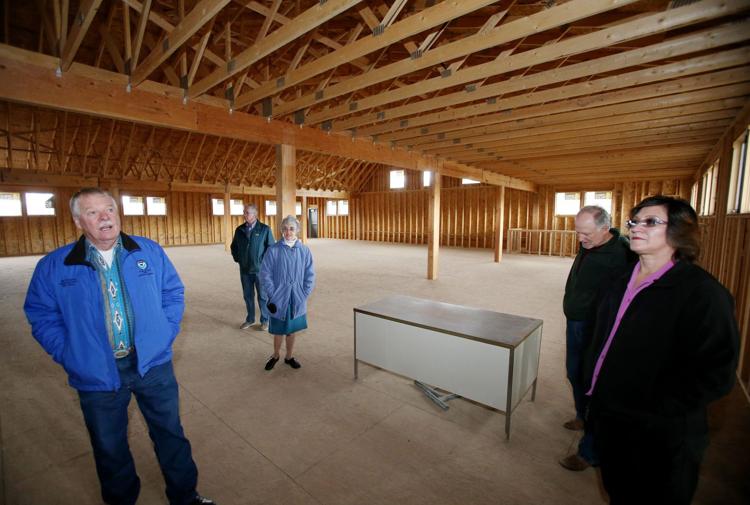 "The next step is for us to raise money and put in heating and cooling," Busenitz said. "Then wire the rest of the building."
Volunteers will be needed this winter to put up sheet-rock in the offices. In terms of fundraising, the association's goal is to raise another $200,000, with a final $200,000 promised by a foundation once the other sum has been collected.
And of course donations to the store are welcome, Schreffler said. Furniture and appliances are always appreciated.
Once the building is finished, the thrift store will be more than a place for people to buy clothing and household items, Bauer said. 
It will provide a meeting place for the community. It could be used for crafts and educational events.
"One of the future goals, visions we've discussed would be to have a work for food program, where people would be able to plug in with the store," he said. "They'd be able to work for the store or the community and then be able to supply their household."
Another idea, Bauer said, would be a similar work for food program, where specific tasks would let them earn thrift store bucks that could be used to buy food.
The philosophy behind the store, he said, comes from the book "When Helping Hurts," in which churches are challenged to empower people, not enable them in their poverty. They've shared the idea with others who donate items but don't understand why the merchandise shouldn't just be given away.
"That's ingrained in the mind of individuals who want to do good but who aren't solving the problems we face on the reservation," Bauer said.
The goal is to complete the new space in time for the May 2018 anniversary of the store, or not long after that.
It will be a place, Busenitz said, that will meet needs, provide employment, stimulate the local economy and "bring a renewed hope and confidence to the community."