A central Montana landowner did not abandon his water rights, a state Water Court Judge has affirmed.
In June 2017, Water Master Ben Sudduth, of the Montana Water Court, ruled in Gene Klamert's favor that he had not abandoned his right to use water on Flatwillow Creek. On appeal the decision was upheld.
"The Court finds the Master's recommendations are based on substantial evidence," wrote associate Montana Water Court Judge Douglas Ritter in his June 19 decision, noting it was not the court's function to "substitute its own judgement for the trier of fact."
The Water Court is a special district court that rules on water rights cases.
Since 2011, Klamert's rights on Flatwillow Creek had been contested by upstream landowners Daniel Iverson and billionaire brothers Dan and Farris Wilks of Texas, who have purchased thousands of acres of land across the state to become two of Montana's largest private landowners.
The landowners claimed Klamert had abandoned use of the water by not irrigating for 17 years, but after a 2016 hearing the water master disagreed.
In their 52-page objection, attorneys Abigail Brown and Michael Cusick, who represent the Wilkses, took Water Master Sudduth to task. They argued that "many" of his findings of fact were "clearly erroneous" or "clearly mistaken after a review of the entire record" and that Sudduth used his "own opinion or analysis instead of the opinion or testimony of witnesses." They went on to allege that Sudduth "misapplies or misunderstands fundamental tenets of Montana water law."
They recommend the water judge "reject the Master's report altogether" because the report is "clearly erroneous on multiple levels."
Ritter disagreed, writing in part, "After a review of all of the evidence, this Court is not left with a definitive and firm conviction that a mistake has been made."
Despite the objectors' appeal, Ritter ruled the water master's report adopted. Iverson and the Wilkses now have the option to appeal the issue to the Montana Supreme Court.
Klamert has some of the oldest water rights on Flatwillow Creek in Petroleum County, dating back to 1882. He bought the Bullseye Ranch in Winnett in 1998 and is a part-time Billings resident. He leased out the ranch twice between 1998 and 2004.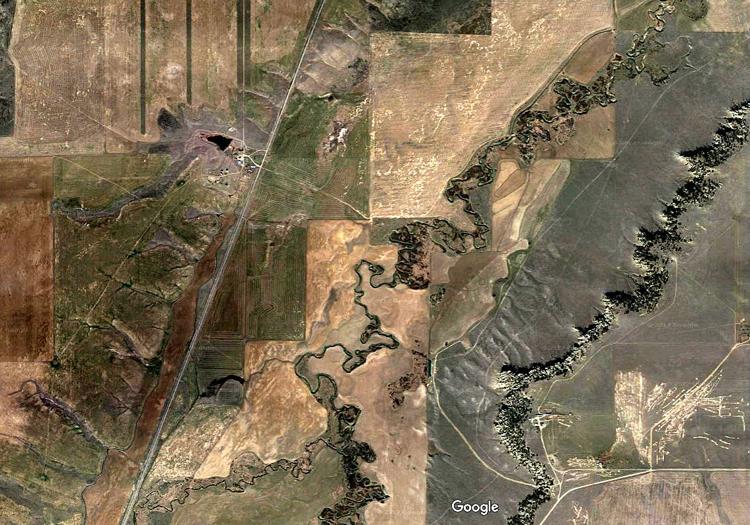 He had claimed rights to 15 cubic feet per second of water from the creek for irrigation on about 800 acres of land.
The objectors had challenged Klamert's claim to five water rights on Flatwillow Creek, a tributary to the Musselshell River that flows east from the Big Snowy Mountains. Along its winding route the creek passes through the Wilkses' NBar Ranch.
Other water experts have said the case has the potential to be a landmark ruling since few cases involving an abandonment are ever heard.
Under Montana water law a water right with an early priority date is beneficial since water is allocated on a "first in time is first in right" basis. The earlier the priority right the better the water right. Water rights in Montana also have value, increasing a property's worth.
In 1973 Montana embarked on a massive water adjudication process for nearly all water rights. Claims for all existing rights were required to be filed with the Department of Natural Resources and Conservation by 1982.