LINCOLN — Exactly 20 years ago Sunday, the little town of Lincoln suddenly found itself at the center of one of the most sensational news stories in the world.
A quiet, unkempt loner living in a shack outside town was arrested April 3, 1996, on charges that he was a serial terrorist — the Unabomber. He was the homicidal apparition the FBI had been chasing nearly two decades, and he had finally been tracked down.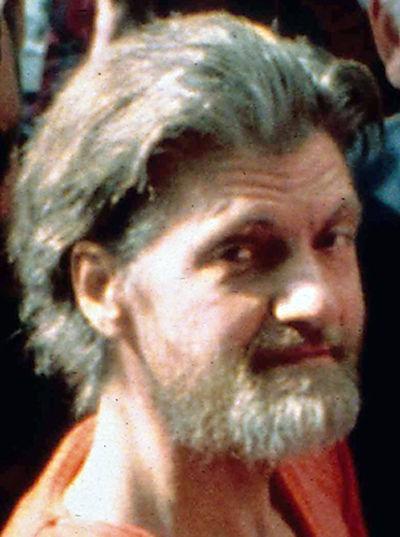 People in Lincoln knew him simply as "Ted."
To them, he was the odd recluse who ate rabbits, lived without power and rode his bike into town to check out books from the library.
But Theodore J. Kaczynski would eventually confess to murdering three people and injuring 23 more during a nationwide bombing campaign between 1978 and 1995.
Some of his homemade explosives included razor blades and nails to increase the damage. Most were sent through the mail, but others were planted on site. The widely circulated sketch of a hooded man with sunglasses came from an eyewitness in Utah who saw him briefly in 1987.
His victims were random, but most were connected to technology, timber, advertising and psychology in some way. His motive appeared to be rage against the impacts of the Industrial Revolution on nature, but his journals contained many contradictions.
Some of Kaczynski's victims lost their eyesight or hearing when the packages exploded. Others had their fingers torn away by shrapnel or suffered severe burns. They were lucky.
The body of Gilbert Murray, Kaczynski's final victim, was so badly mutilated that his family was allowed to see only his feet and legs below the knees for their final goodbyes, the New York Times reported.
Kaczynski was caught only because his brother's wife recognized his writing in a 35,000-word manifesto published in the New York Times and Washington Post in 1995 that he believed justified his attacks.
Photos: 20-year anniversary of the Unabomber's arrest
Ted Kaczynski, the Unabomber, spread destruction and death throughout the United States by mailing bombs to his unsuspecting victims, most of whom worked at universities or in the airline industry, from 1978 until his arrest in Lincoln, MT, on April 3, 1996.
The revelation that the Unabomber had been "hiding in plain sight" all those years in the mountains of western Montana rattled the nerves of the nation, and the people of Lincoln were no less stunned.
Kaczynski's picture in an orange jumpsuit was published in countless magazines and newspapers nationwide. Some say the age of sensational, nonstop journalism dawned two years earlier with the arrest of O.J. Simpson, but on April 3, 1996, America had a new "story of the century" — at least for a couple of weeks. And it was all happening an hour and a half east of Missoula.
Within hours of Kaczynski's capture, media from Los Angeles, New York, the United Kingdom, Italy and everywhere in between arrived in Lincoln with a swarming intensity that shocked residents of the tight-knit community. Their lives were disrupted and their privacy was invaded as thousands of reporters and television crews bombarded them with calls and hounded them at their doorsteps.
The media were all scrambling to find out essentially the same thing: "What do you know about this bearded madman who had been living among you all these years?"
"Lincoln went from a population of 1,100 to more than 7,000 overnight," said Wendy Gehring, who lived with her husband Butch just down the road from Kaczynski for more than a decade. "It was insane."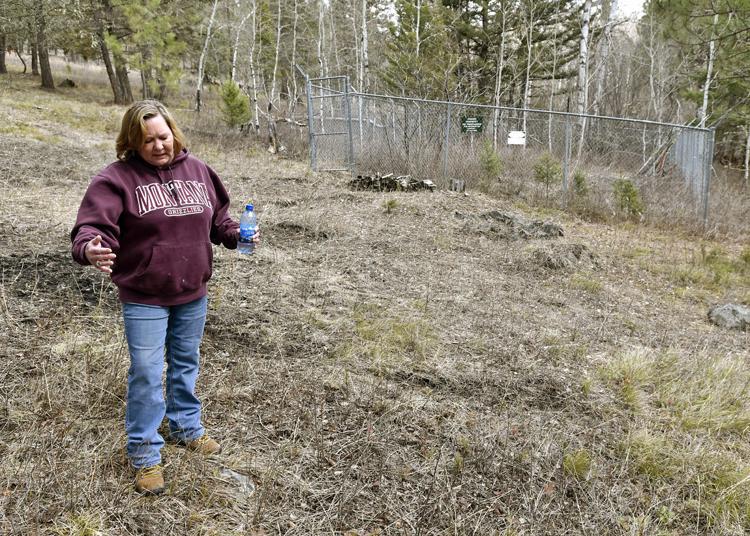 It was Butch's dad who sold Kaczynski the dark, secluded patch of land he called home and where he built a lookout tree. The Gehrings operated a sawmill a few hundred yards away from his shack. They saw him come and go and interacted with him often but briefly.
"There would be times he would come up to the house and peek through the windows at me and ask what time it was," Wendy Gehring said. "He was a creeper and he was rude. I would tell him, 'It's time to buy a watch because you stink.' I was a woman, you know, and he didn't respect women, I don't think."
This article was originally published in the Billings Gazette on April 4, 1996. Ted Kaczynsk…
They often heard explosions that seemed to come from the mountains nearby, but Butch Gehring always chalked it up to "sonic booms" from airplanes overhead. Looking back, they simply couldn't explain something as illogical as the spooky, long-haired neighbor making bombs with black powder and stolen car parts.
"After Ted was arrested, I never heard any more sonic booms," Wendy Gehring said. "Like I said, you just don't put two and two together. My husband being a pilot, he just assumed they were sonic booms."
After Kaczynski was arrested, Gehring kept a logbook of everyone who called, filling dozens of pages including the BBC, CNN and ABC's "Nightline."
"Larry King was relentless," she said. "It would blow your mind. It was such a circus that we just decided to barricade ourselves in our house and told the FBI guys not to let anyone up there."
They lived on Stemple Pass Road, where Gehring said they "never" saw cars.
"To see both sides of the dirt road lined with vans with satellites on top, hundreds of people, going through barricades to get to our house, it was crazy," Gehring said. "It took simple folks and threw them into this media circus. I was pregnant, and my twins were born premature in August. The excitement of Ted moved things along a little faster than we wanted."
Gehring has vivid memories of the afternoon when Kaczynski was arrested. The staging area for the FBI team sent to execute a search warrant on his property was located on the Gehrings' millsite.
Photos: Lincoln 20 years after the Unabomber arrest
On April 3, 1996, the small community of Lincoln became the epicenter of the biggest media story in the world when the FBI arrested a local, unkempt loner named Theodore J. Kaczynski at his primitive cabin outside town and charged him with being the serial terrorist known as the Unabomber.
"The air was so thick you could cut it with a knife," she recalled. "The tension was just there, and it was just quiet. It took forever for the FBI to get into position. Finally, they gave the OK, they made the arrest, and our mill erupted with FBI agents. We went from six people standing on the mill waiting to hear, and they yelled, 'We got him, he's in custody,' and it went to 300 people. There were trucks and RVs and people walking out of the woods. It was insane. People were cheering."
For the next two weeks, while Kaczynski was held in jail in Helena, hundreds of journalists began scouring Lincoln, in search of interviews. Their editors in Atlanta, Denver, San Francisco were desperate to tell the world anything they could find out about the mysterious recluse.
"The FBI kind of gave us a heads-up, because they said, 'This ain't our first rodeo,' " Gehring said. "The only thing I thought was the weirdest was you got to see how backstabbing the industry is to get a story. I had a gal from 'Good Morning America' proposition my husband right in front of me. She was like, 'Anything to get a story.' A CNN helicopter tried to land in our driveway. But I'm pregnant and there's gravel pieces shooting at our window, and I have a 3-year-old girl. So I had to go out with a shotgun and let them know they're not here for coffee. I was on CNN a couple times for not behaving nicely. So it was crazy."
Gehring said it was the media's portrayal of Lincoln as a backwoods breeding-ground for shaggy, antisocial lunatics that really irritated her and her neighbors.
"I think they thought we were all kind of a dirty, punk, stupid hillbilly kind of deal," she said. "That was not the case. I remember when we did the interview for the 'Today' show, our friends called and said, 'Thank you for not making us look like idiots.' All we did was just dress up nice. But everybody and their brother, whether they knew Ted or not, was doing interviews."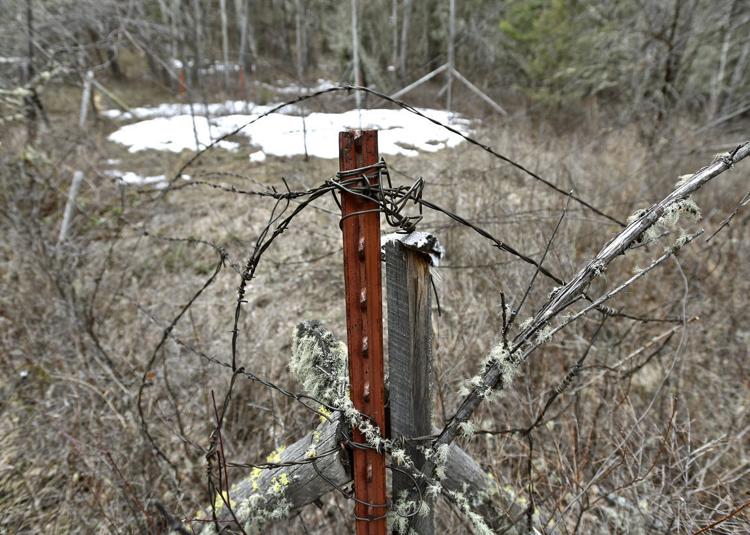 Sherri Wood, the local librarian, probably knew Ted as well as anyone in town.
He would tell her blonde jokes, then joke that she might need to have her husband explain it to her.
"And you know what, there were times I had to have my husband explain a joke to me," she said. "I thought, 'Jeez, you know me so well.' He has a fantastic sense of humor."
She was shocked by his arrest, but she was also disturbed by the behavior of the big-city TV crews that wore fancy shoes in Montana's springtime mud while they stalked her every movement.
"It was just every day it seemed like there were 10 or more that would come in here, some new ones that I didn't know," she recalled. "And then they would get really mad at me because I wouldn't talk bad about Ted. I mean, he had just barely been arrested and they wanted me to say, 'Oh he's so horrible, he killed all those people,' and all I kept saying was, 'I like him, and he has a great sense of humor.' And they said he was a murderer. But I said 'Well, he's not the first person to get arrested as the Unabomber and they had to let the other ones go. So let's wait and see.' They'd get really snotty and act like I was a stupid country hick. They were really rude."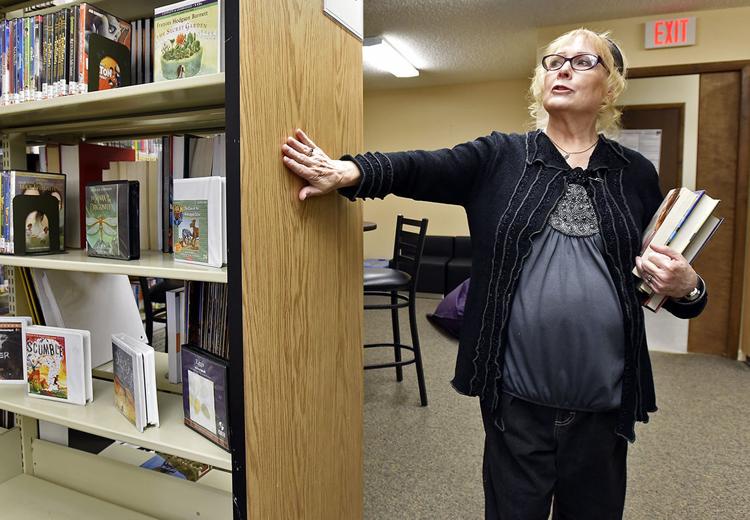 Wood remembers her photograph being taken at the grocery store by someone hiding behind a car and being baffled about how it could be of interest.
"This whole town was just full of reporters," she said. "I mean you could not go to the grocery store, you could not go to the post office. Every building was filled with reporters asking people questions. If you went and had a cup of coffee and you were a tourist, they'd sit down and starting asking the tourists, 'How do you feel about this?' That's kind of how it went the whole time they were here."
The only interviews she gave were to the New York Times and to the Library Journal to talk about a woman who was impersonating her to get attention.
To Wood, Kaczynski was always friendly — he even befriended her son. Kaczynski asked to see her while he was in jail in Helena, so she and her son were escorted in a back entrance to avoid detection by the swarm of reporters outside.
"They stuck around until Ted was moved, and then the whole horde followed him like zombies down to California," she said. "And then it got quiet and then it was nice. Except then the tourists started coming — because they wanted to come be in the library Ted had been in. Sit in the chair Ted sat in. We had to take all the books Ted had donated to the library and hide them. Because they would just tear (them) off the shelves."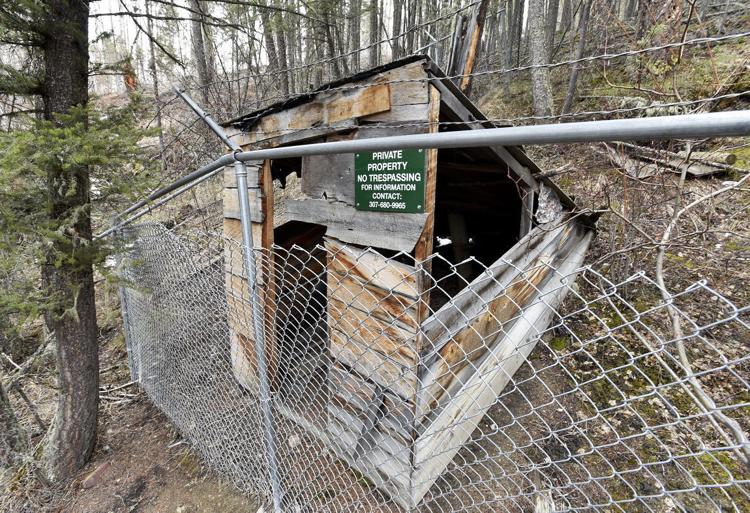 One woman wanted Wood to give her a chair and she refused.
"Then she got mad and went all over town and said I was a horrible person," Wood said. "It just went that way the whole time. People came from Canada and would say, 'We want to be in Ted's library.' And I would say, 'This is not Ted's library, this is the community's library.' Here we don't gawk at accidents. We don't watch somebody's house burning down. So I was totally unprepared for people driving from California and all these places to come in here. And I'm thinking that's crazy."
Two decades later, Wood still gets a random tourist here or there who wants to touch a shelf that "Ted touched."
"I really would like to put that to rest," she said. "It was a crazy time in our lives. I don't want to revisit it. And I'm glad they'll never let him out again."
Today, the 73-year-old Kaczynski resides in a federal prison in Florence, Colo., known as Supermax.
Wood said before Kaczynski was convicted in 1998, she tried to convey to the victims' relatives that being imprisoned was a punishment worse than the death penalty for Kaczynski because he liked being outside so much.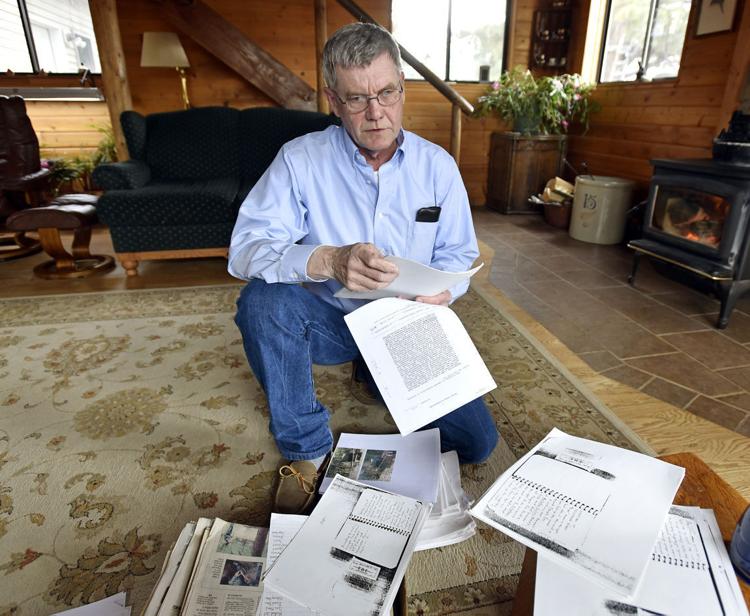 Jerry Burns was a U.S. Forest Service law enforcement officer in the Lincoln area who was recruited by the FBI several weeks before the arrest to help. His wife knew about his role, but he couldn't tell anyone else as he quietly monitored Kaczynski's activities.
The afternoon of April 3, Burns walked up to Kaczynski's cabin with two FBI agents to serve a search warrant for his property. A tactical team was hiding in the woods, surrounding the cabin in case the suspect tried to make a getaway.
"I started yelling up to Ted, 'Ted, are you home?' And we got up to the door and heard him scuffling around in there," Burns recalled. "He was pretty scruffy-looking. Our idea was if we got hands on him, we could take him down. We wanted him to come out of the cabin, but he was going to be detained either way."
When Kaczynski saw the men coming, he tried to duck back inside, but Burns had other ideas.
"Poor Ted had been eating snowshoe rabbits and didn't weigh much, and the adrenaline was flowing in me so I had to grab at his wrist at the door, and out he came," Burns said.
The FBI agents asked Kaczynski if there was anything dangerous inside.
"And Ted said, 'I don't want to talk about it,' and he was struggling," Burns said. "And I said 'Ted, you act like a gentleman and we will, too.' I could feel the juice going out of him. He asked to go inside and get better shoes and we said no. We walked him to interview room. Ted said 'I'll talk about anything non-controversial.'"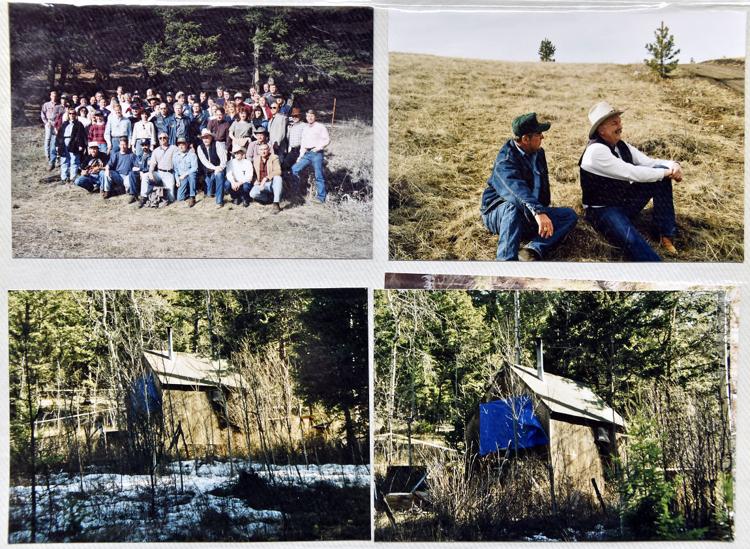 Inside's the cabin, authorities found a loaded pistol by the opening of his door and a "suicide ring" that was supposed to be attached to a bomb so it could be pulled easily. They also found extensive bomb-making equipment and journals documenting Kaczynski's murderous activities.
"It was probably 50 minutes went by and they said 'Bingo, everything's here,' so they placed him under arrest," Burns recalled. "It worked out good. For a person who wanted a lot of secrets, he kept lengthy diaries of day-to-day activities and bombings. Some were written in code that the FBI took to the CIA, and they said they hadn't seen anything like that since the Cold War. He was pretty much a cowardly assassin."
Teresa Garland worked for many years in her family's mercantile-type store, Garland's Town and Country. Kaczynski would come in and buy odds and ends and talk to Garland and her sister.
"Nobody knew Ted, and if they tell you they did, they didn't," she said. "That wasn't his M.O. The girls at the library knew more of him or what he read or his mannerisms. But a lot of people who talked to the media didn't know him."
Garland said she didn't find the swarm of journalists to be as intrusive as everyone else in town did, but she acknowledged it was a little overwhelming.
"I did not have the same feelings as most people in the community," she said. "I was, of course, surprised and bummed out and disappointed that Ted duped us all. But I was trying to enjoy all the people in town. It was a big deal."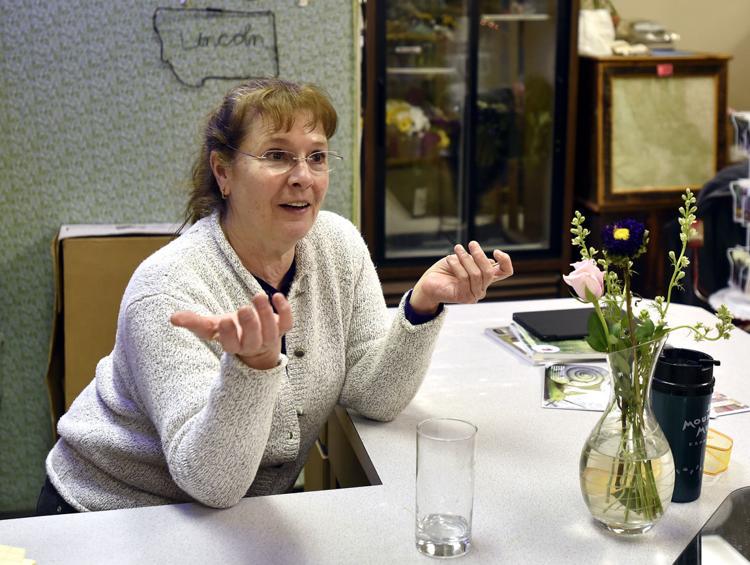 The thing that bothered a lot of Lincoln residents, and Garland as well, was the portrayal of their town in the media as a backward hideout that had attracted a psychopath.
"Here's the deal," she said. "There's zillions of small towns all over the U.S. I tried my very level best to keep saying that, to keep everybody centered on the idea that Ted could have gone anywhere. Of all the little towns in Montana, Ted had chosen to buy that property with his brother David. It was a collision of the stars why it was Lincoln."
Garland said she's Lincoln's No. 1 cheerleader.
"There's fine people here," she said. "There's always been recluses and miners, people that come down from the hills. My mom would wait on them in the store. But it happens all over all the time. There are still quiet, reclusive people that come to places in rural whatever and live their life. We don't hold any sort of an award for weirdos. There's plenty of them in Missoula. It was unfortunate. But it was a learning experience for everybody."
The Battle of the Little Bighorn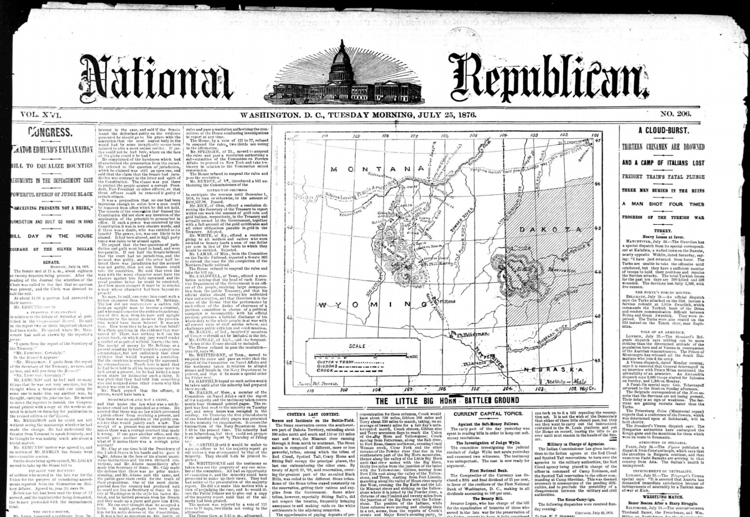 Jeannette Rankin elected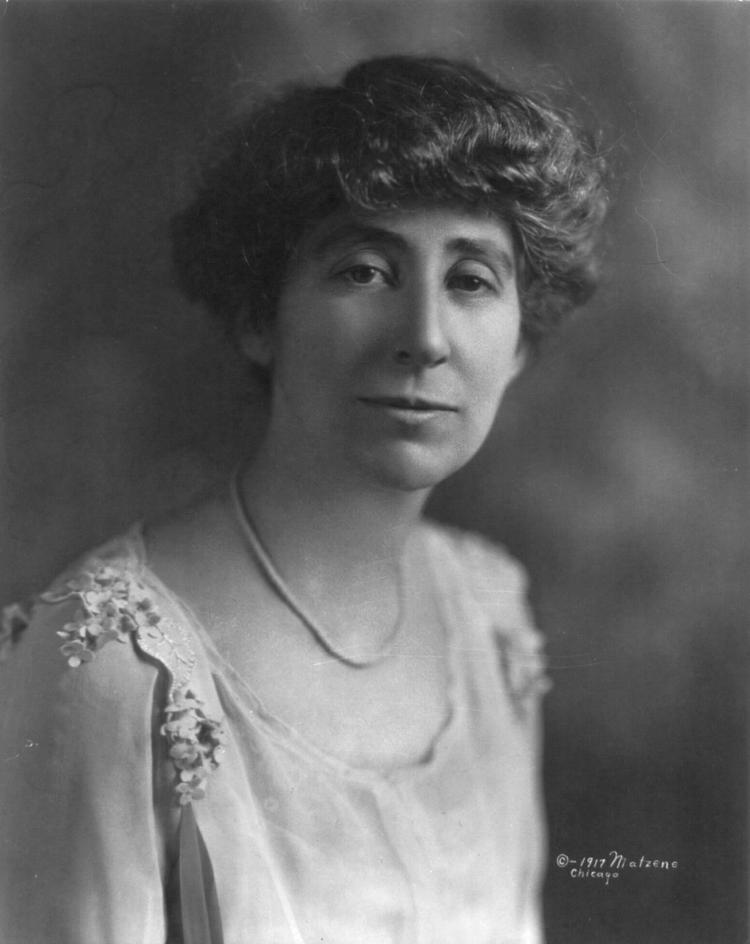 Speculator Mine disaster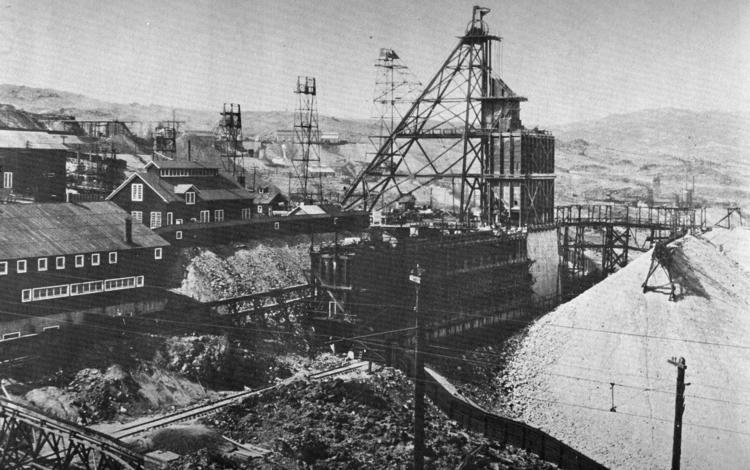 1938 Custer Creek train wreck
Smith Mine disaster
1945 Billings Army transport plane crash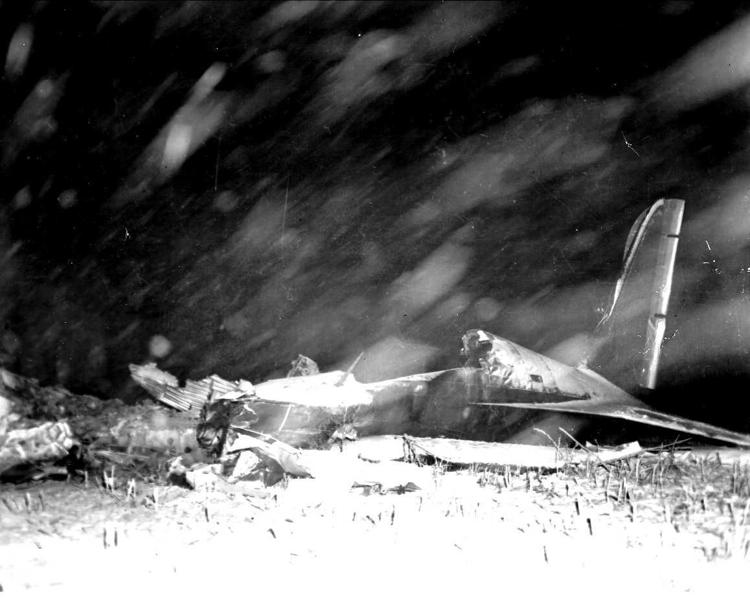 1949 Mann Gulch fire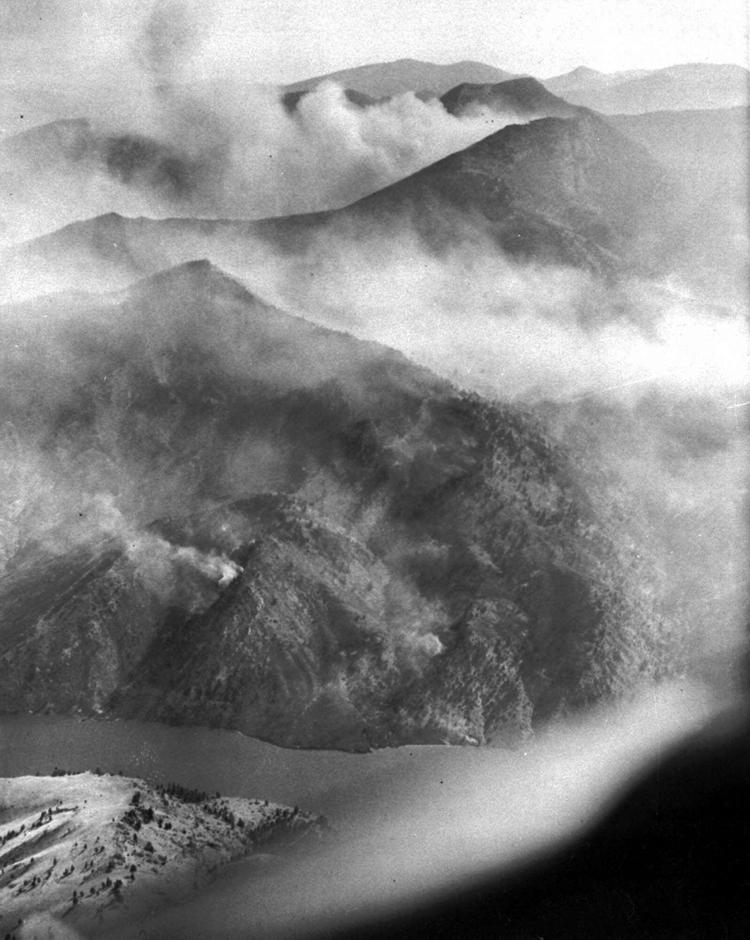 1959 Hebgen Lake Earthquake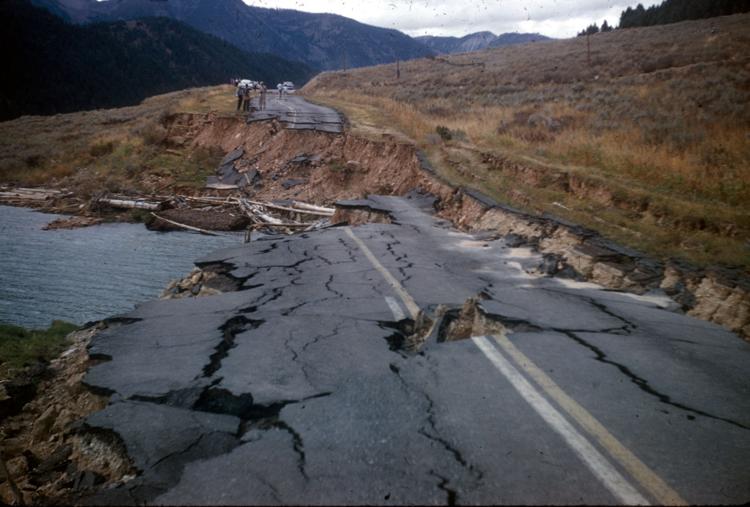 Gov. Donald Nutter killed in plane crash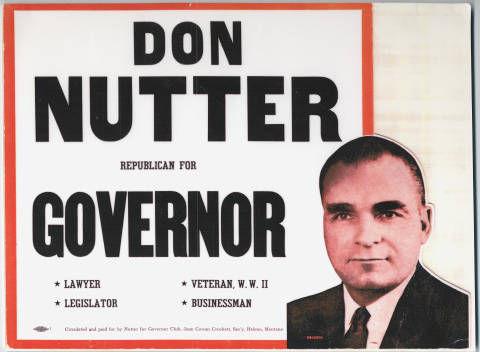 Flood of 1964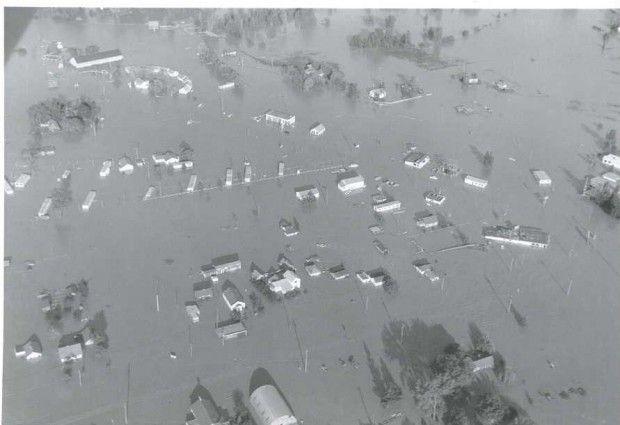 Kari Swenson abduction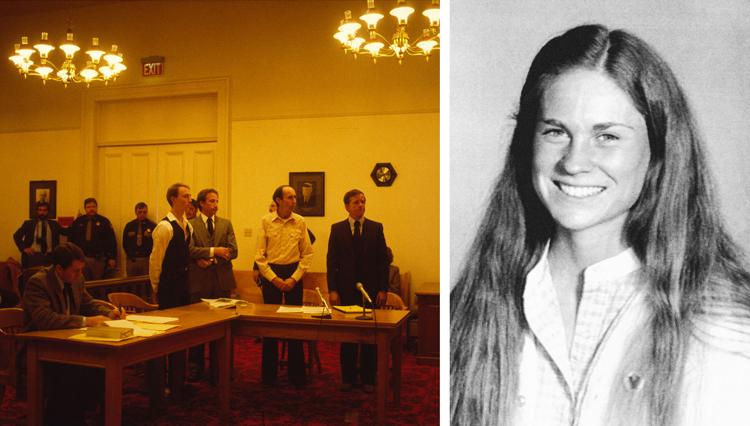 Church Universal and Triumphant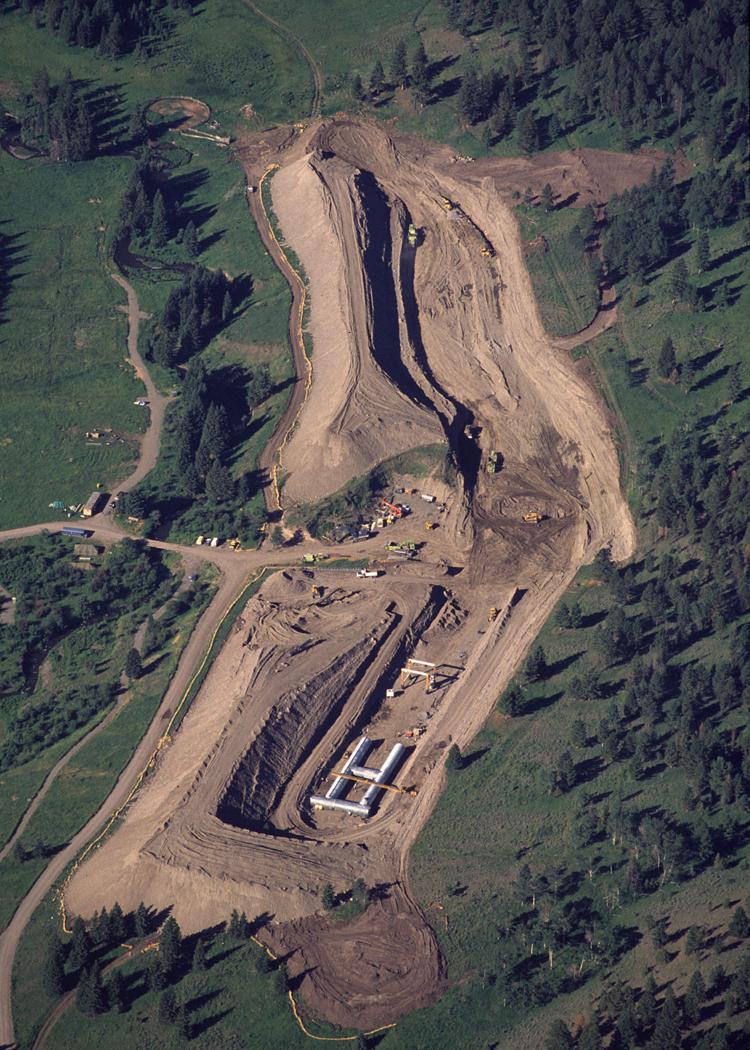 Montana Freemen standoff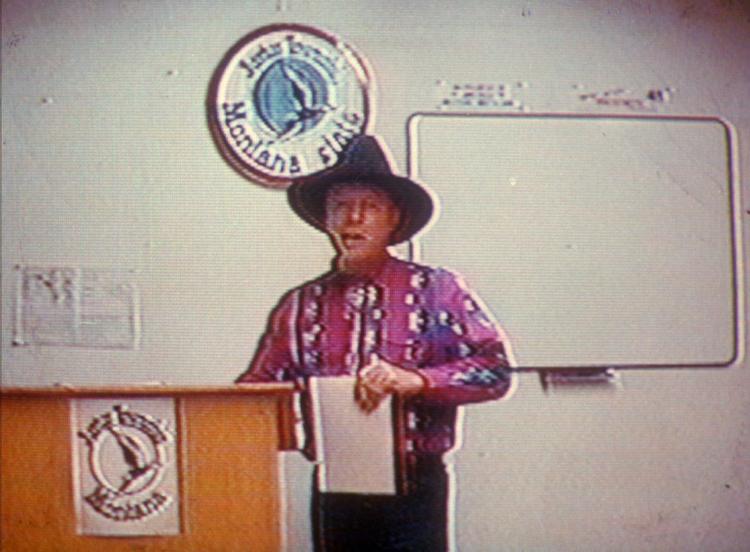 Unabomber arrested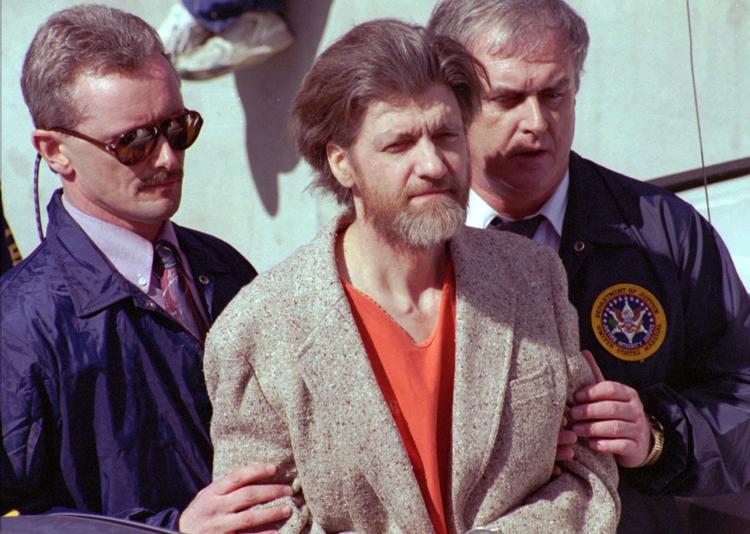 Rob O'Neill