In Sand Springs, the fires may be dying, but the trouble is far from over.
What was, until earlier last week, the nation's largest wildfire is now under control. As ranchers receive donations of hay and other supplies from around the country, they're surveying the land, seeing how and if the livestock survived.
They may have to sell livestock because there's no more usable grazing land and the price of hay has skyrocketed. But that's just this year — the immediate effects of the fire.
The Lodgepole Complex fires didn't just wipe out this year, they wiped out years to come. Many ranchers will likely have to sell off cattle to survive — losing years of carefully honed genetics. Other ranchers will have to wait until 2019 to see new calves reach market age — and who knows how they'll make it until then. And for new, young ranchers, the fires may have wiped out their budding businesses before they even got on their feet.
It's not just about acres of grazing land or head of cattle. It's also the less obvious losses like fencing — nearly 1,400 miles of which has been charred beyond use. The cost of replacing the fencing alone is estimated at $15 million, not to mention the cattle those fences will keep penned in.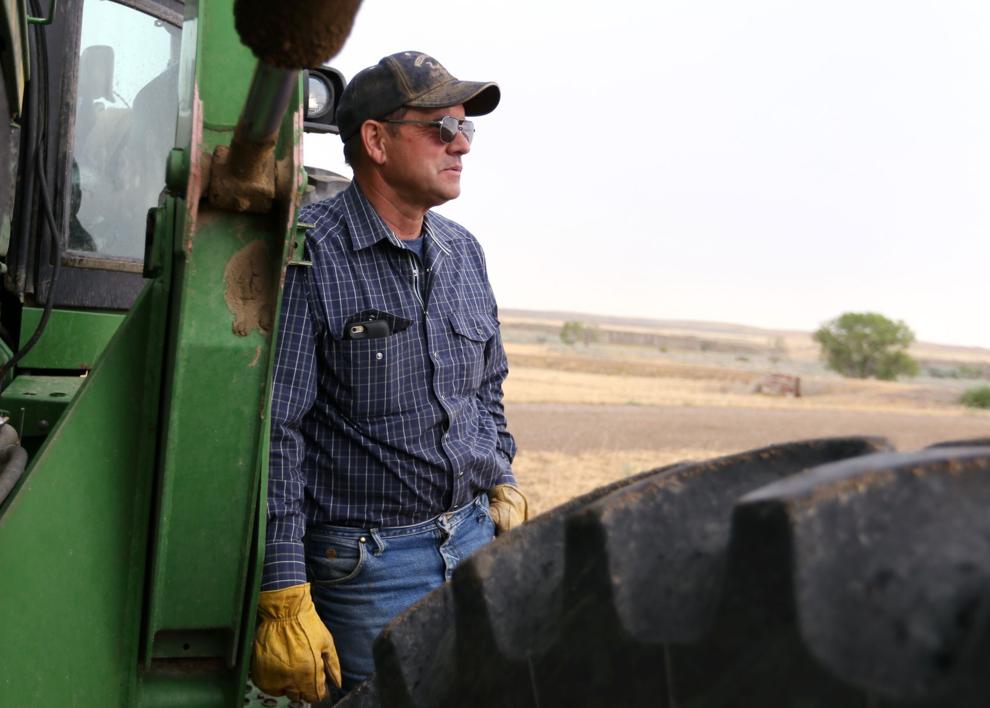 Brett Dailey, leaning against his tractor and peering down toward the highway as he awaited a delivery of hay Thursday, noted his relative luck. His Weeding Ranch west of Jordan had been spared by the blaze, although he lost a smaller pasture in the heart of the burn area where he typically grazes his yearling cattle.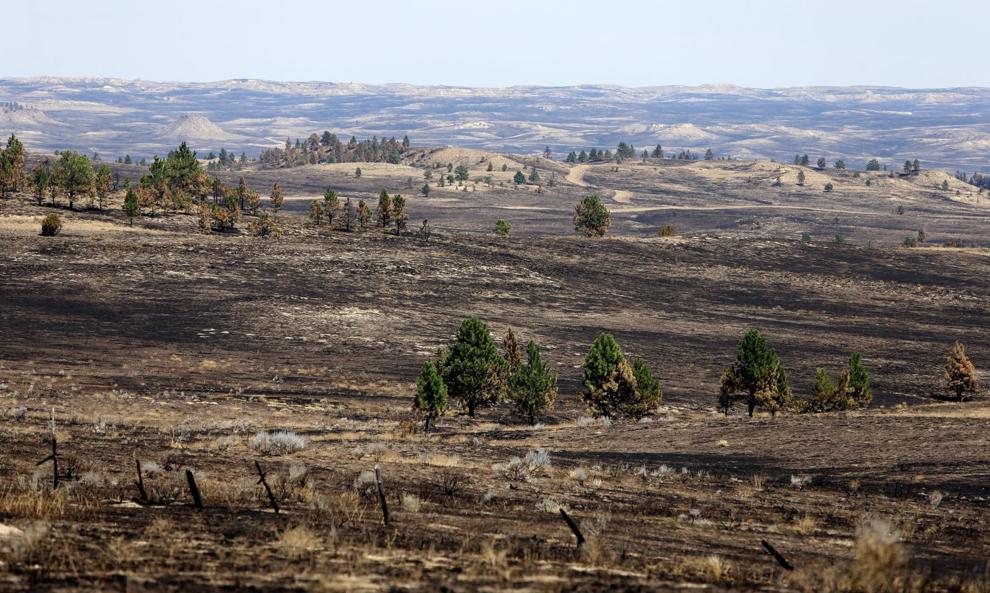 "The main thing is if those people can find a place to take those cattle," Dailey said. "Some of them have worked for generations on those genetics, and to take them to the market now, they're losing a lifetime of work."
Trucks of donated hay are coming from as far away as West Virginia, said Anne Miller, a spokeswoman for the firefighting team, but it may not be enough to get ranchers through the rest of the season. The cost of feeding cattle during the drought could be staggering compared to a typical year, with the average price of hay in the region hovering around $180 per ton, compared with a more normal range of $100 to $120 per ton.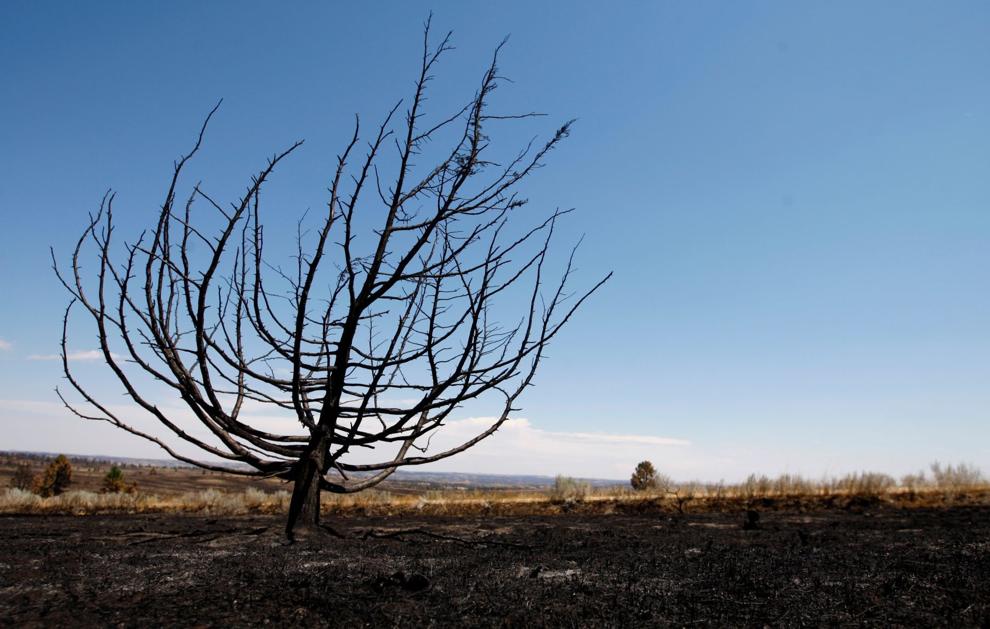 Jay Bodner, the natural resources director for the Montana Stockgrowers' Association, has spent much of the week fielding phone calls from worried ranchers affected by the fires. Respiratory damage from heat and smoke inhalation often gives way to infection, he said, and hooves burned by the grass fires may slough off during the next three weeks.
Cows and calves likely suffered weight loss if they were displaced by the fires, especially those that got lost and spent days wandering without food or water. If cow-calf pairs were separated too long, Bodner added, the young will become weaned too early and will weigh far less than they would have otherwise.
"They're going to be coming in much earlier than (the ranchers) had forecast," he said. "The phase right now, they're trying to gather cows and just do an initial assessment."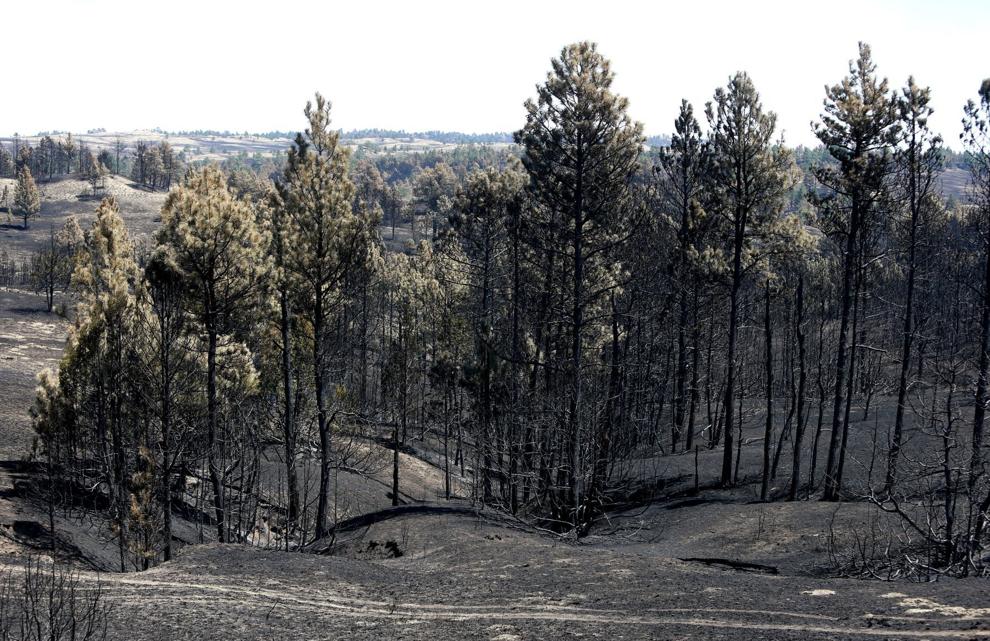 But in the long term, he said the combined financial setbacks from livestock loss, selling cattle early and replacing fences and other infrastructure destroyed by the fires will be overwhelming for many ranchers. Some pregnant cows will likely have to be sold off to make ends meet, meaning stock growers will have to buy them back next year to re-start the process of impregnating and raising calves for the 2019 season.
"Each one of those could be a year, two or three years, to recover from something like that," he said.
The federal government offers several forms of assistance to ranchers affected by the combined severe drought and wildfires that have wracked the region, but funding is limited, and some of it won't be available until next year.
And unlike farmers, ranchers lack access to the crop insurance programs that help to defray the lack of income during a catastrophic drought or weather event.
Amy Webbink, the acting executive director for the federal Farm Service Agency office in Bozeman, said Wednesday that ranchers will be eligible for several cost-sharing and disaster assistance programs. That includes the Emergency Conservation Program, which helps cover the costs of fences destroyed by the fires. Currently, ranchers can apply for the assistance, but those grants won't be awarded until the agency's national office begins its review of applications.
"We're just going to be doing everything we can to try to get assistance to those producers as quickly as we can," Webbink said.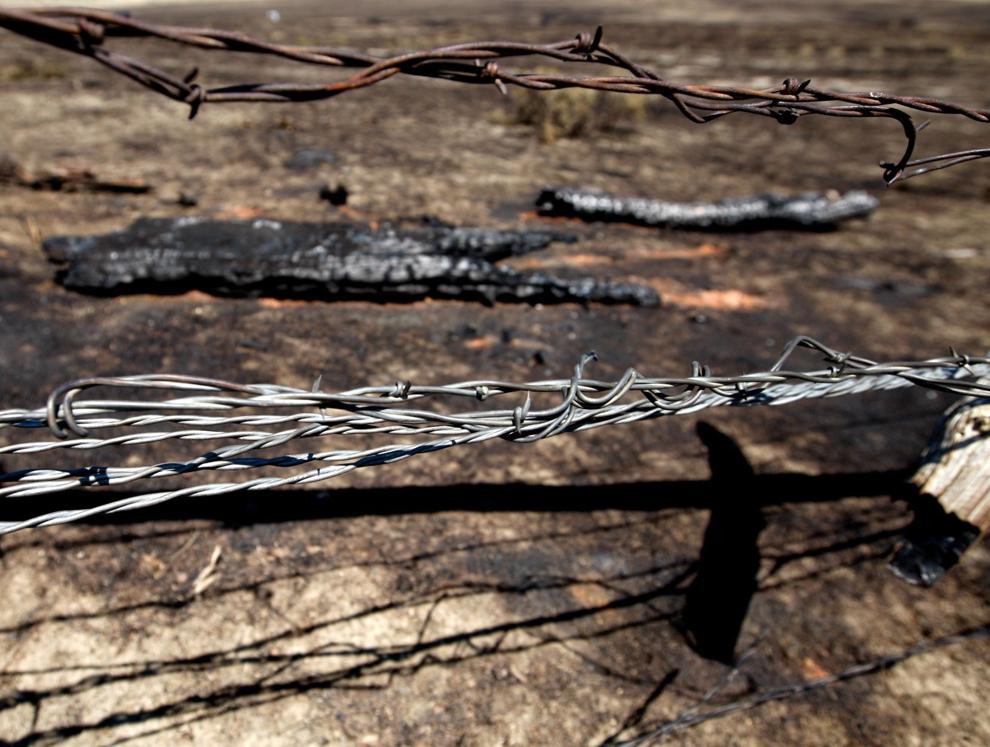 Webbink said she didn't have details on how much money would be available to replace fences, but Garfield County FSA director Walt Bales said that more than 1,400 miles of livestock fencing was destroyed by the fires. Noting that the fires burned so hot that even the steel fence posts are too brittle to reuse, he estimated the total cost at around $15 million.
Other emergency assistance programs will offer federal dollars to help cover a portion of the range land and livestock losses due to drought and wildfires, but Webbink said some of those grants won't be distributed until next spring at the earliest.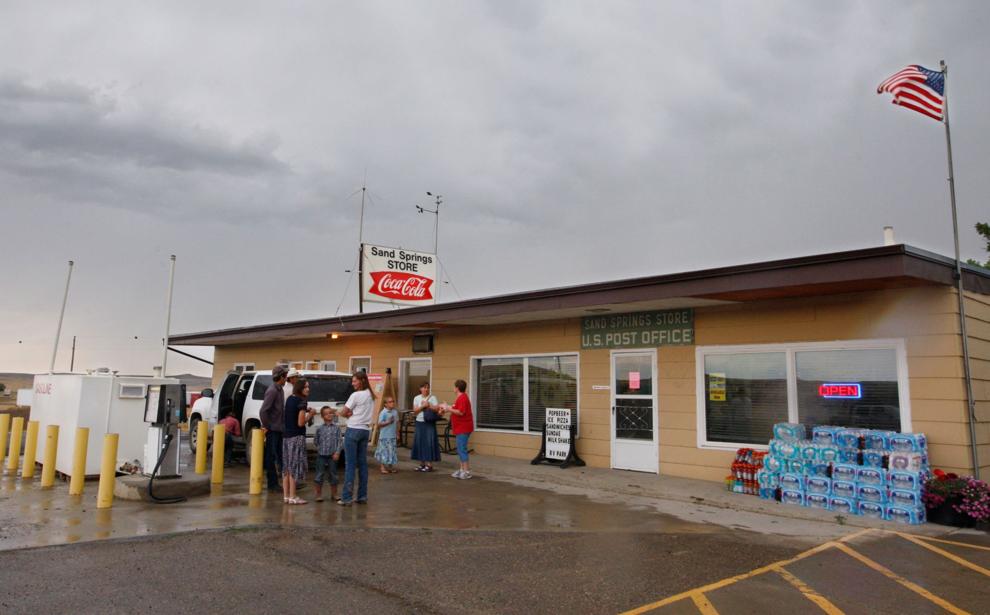 As the morning thunderstorms tapered off Thursday, the smell of wet ashes and sagebrush hung heavy in the air near Sand Springs. Firefighting crews, their work on the nation's largest wildfire coming to a close, were beginning to filter out of the sprawling fire camp as they prepared to be deployed elsewhere in the following week.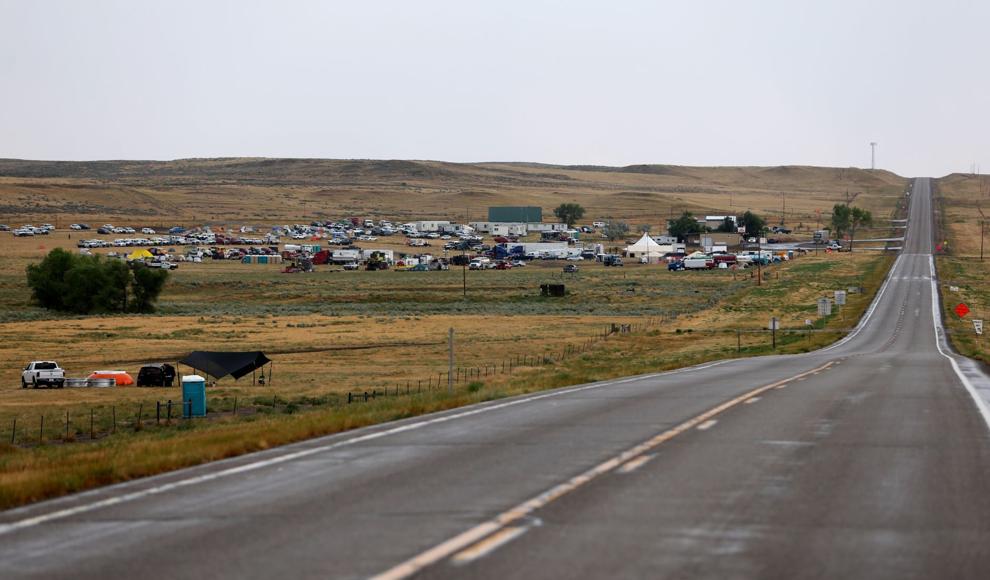 But for locals, an uncertain future still lies ahead.
Eric Miller, the local agent for the Montana State University Extension, said the vast majority of acreage burned by the Lodgepole fires comprised grazing lands. On average, he said 80 to 100 percent of those lands have experienced a complete loss of grass.
"That means that their grazing for this season is basically completed, without a lot of rain and regrowth," Miller said.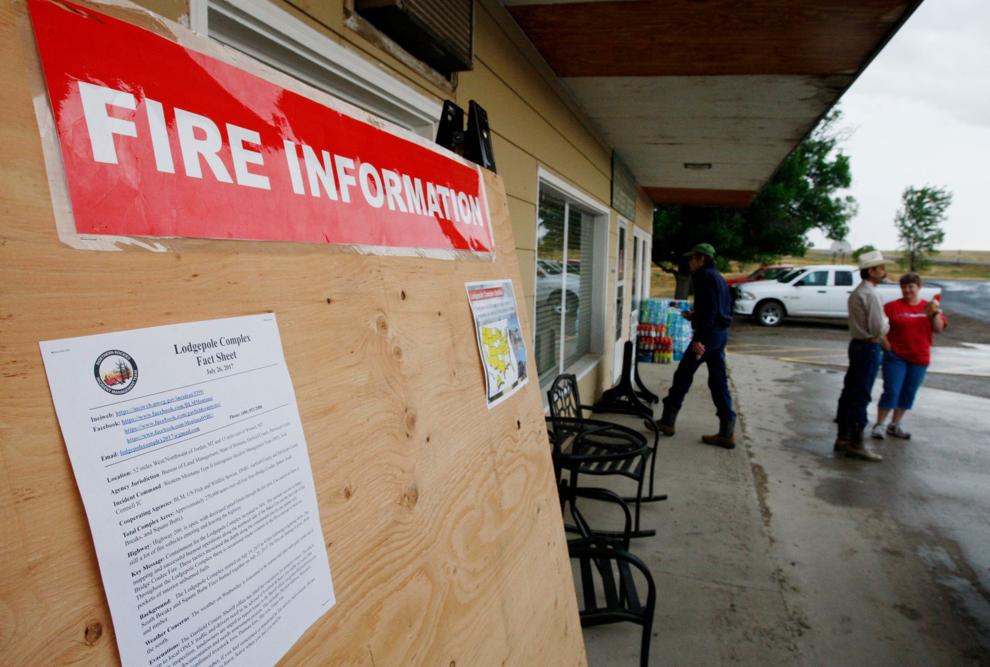 Dailey knows that many of the more established ranchers in the region will find ways to weather the setbacks from a historically difficult year for the Montana cattle industry. What worries him more, he said, are the younger ranchers who may not have the resources to bounce back.
"They've just barely got cattle out there, they're just getting started, then they get the drought, then the fire comes through," he said. "That's who I really feel for, those young kids that worked so hard and just need a little break."