Zachary Jones is reluctantly stepping into the limelight.
A 39-year-old progressive ranch manager who grew up in the Harlowton area and was a standout track athlete at Montana State University, Jones is helping to guide a partnership that recently purchased the expansive and expensive Diamond Cross Ranch in south-central Montana.
The 119,500-acre ranch, built up by now-deceased candy heir Forrest Mars Jr., was sold in December. The asking price was $64.8 million. The property and several homes and outbuildings surround the Tongue River below Tongue River Reservoir in Big Horn County, just south of the Northern Cheyenne Indian Reservation.
Because of the size of the ranch, the asking price and the former owner's high profile, news of the sale drew some public interest, something that Jones and the new owners didn't expect, encourage or want.
"We're not trying to be secretive," Jones said. "We're obviously having to reach out quite a bit."
But he'd prefer that contact was with neighbors, the local community and ranch suppliers rather than the press. After all, everything is still in its early stages. Besides, he noted, outside or absentee ownership of ranches in Montana and the West is nothing new. Some of the earliest ranches were subsidized by wealthy East Coast, English and Scottish businessmen.
Yet he acknowledged that growing up, many of his family and their neighbors didn't look too favorably upon out-of-state investors who were buying up ranch and farmland to the south along the Boulder River.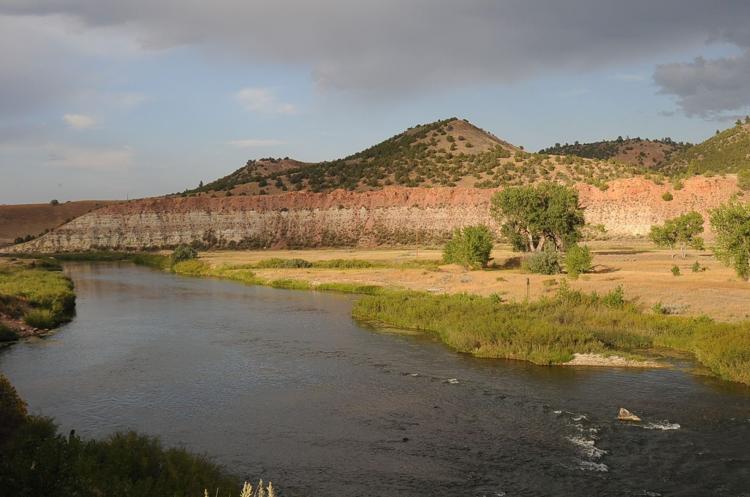 Intertwined
The Diamond Cross Ranch was purchased by Heal Holdings LLC, a partnership led by Charlotte de Mevius, a Belgian philanthropist. (In a previous story the Gazette incorrectly tied Heal Holdings to an LLC in another state.)
Guiding de Mevius in the purchase was Lawrence Lunt, one of the principals in Armonia, a company founded to make "innovative sustainable impact investments." Lunt was born in Belgium but now lives in Connecticut. He has been involved with such environmental groups as the Nature Conservancy, Natural Resources Defense Council, the Rainforest Alliance and the Savory Institute.
Armonia was also involved in Grasslands LLC, a ranch management offshoot of the nonprofit Savory Institute. The institute founded in 2009 is named after Allan Savory, a Zimbabwe emigrant who helped encourage managed grazing based on the continuing movement of livestock to simulate how wild animals move across the plains. One of the co-founders of the Savory Institute was Jones.
In 2010, the founders of Savory Institute, Armonia, and an additional investor, created a for-profit ranch/farm management group called Grasslands LLC. In 2010, Grasslands managed the 14,000-acre Belle Fourche Land and Livestock near Newell, South Dakota, as its first investment. In 2011 the group added the 39,000-acre Cinch Buckle Ranch in Powder River County, then pushed on in 2012 to the 53,000-acre Antelope Springs Ranch near Cohagen, southeast of Jordan in Garfield County. All these ranches are now up for sale. Grasslands also oversaw ranch operations in Hawaii and continues to operate in New Zealand and Florida.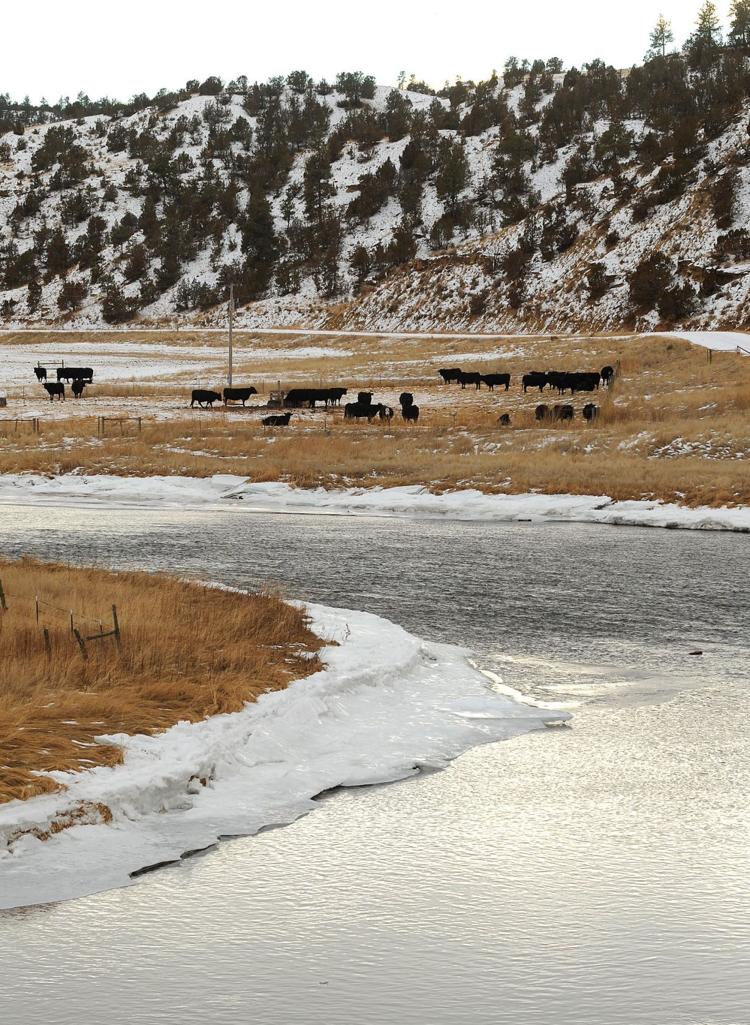 Holistic ranching
The concept Grasslands promotes is to increase livestock numbers two to three times higher than historically deemed possible by keeping the animals moving so they never overgraze any one place. Even with more animals, though, the goal is to maintain native plant biodiversity while also making the ranch friendly to wildlife. This is known as progressive stewardship, something Jones grew up with on his family's Twodot Land and Livestock ranch, which was founded in 1908. His father helped found the Savory Institute.
For more than a year now, Jones hasn't worked for Grasslands, he said, leaving his role in New Zealand after three years to return to Bozeman in 2016. Grasslands has no ties to the Diamond Cross Ranch, other than Jones. He is still involved in his family's ranch and with Yellowstone Grassfed Beef, a cooperative he co-founded in the late 2000s that provides hormone- and antibiotic-free beef directly to consumers.
"It's a neat effort, but it's hard," Jones said. "The company's sales are up 25-30 percent over each of the past five to six years, but it's challenged by the high cost of goods. It's hard to generate enough gross profit."
So Jones keeps his day job of managing other people's ranches, this time the Diamond Cross, which he says the owners have agreed is a long-term investment, both financially and socially, to steward that portion of the Tongue River Valley.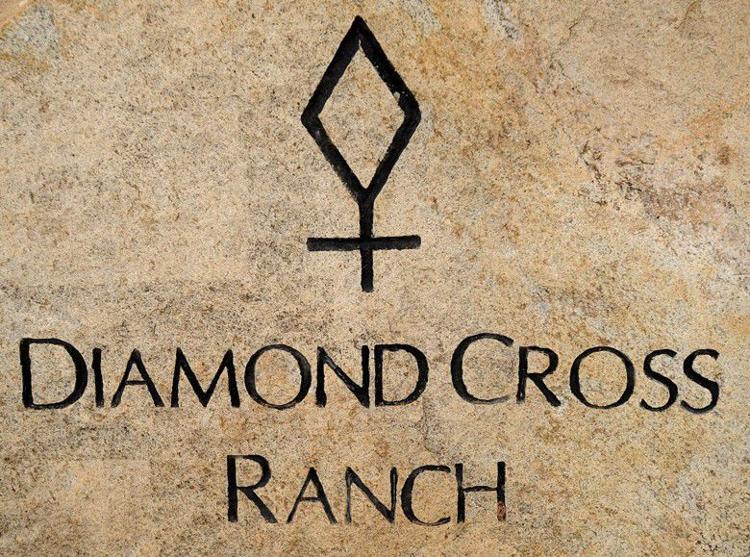 New job
As general manager at the Diamond Cross Ranch, Jones has kept on much of the existing staff — some of which have been there for 10 to 15 years. They make many of the decisions on the ground while he oversees the big picture.
"It's humbling trying to take skills you've learned elsewhere and principles and try to operate quickly and effectively in an entirely new area," he said.
"It's definitely different than other ranches I've managed in the past," mainly because of drier upland areas that he called "geographically challenging."
The immediate plan is to increase the number of cattle, improve water resources and soil health while getting to know and understand the landscape.
"There are things we identified we can change to make it more financially sustainable," he said.
Right now, there are no plans to market the ranch's recreation values to angling or hunting clients, although Jones recognizes those features as an "incredible asset." He said at his family's ranch a mix of public hunting and paid hunts is a good balance for the community and ranch crew while generating "a little value."
"The team down there, some of which stayed with us, they cared a great deal for that ranch," Jones said. "This ranch wasn't abandoned or neglected. There's a pretty good environmental ethos in that valley, which is great."
Someday down the road, Jones said Diamond Cross could be reaching out to the media and the public as the new owners get settled in and move forward with their agenda, but for now he'd prefer to keep a low profile.
"We want to be private," he said. "We don't want to get ahead of ourselves."