Upon the dismissal of a liquor violation case against a White Sulphur Springs bar, the owner of the establishment asked government agencies to retain records in case of a lawsuit.
Those government agencies who received the notice are the Montana Departments of Revenue and Justice and the Meagher County Sheriff's Office.
The bar owner is Meagher County Attorney Kimberly Deschene, and the possibility of her bringing the sheriff into a lawsuit is the latest twist in a conflict-of-interest feud in central Montana.
Deschene has been plagued by concerns about her ability to run one of the few bars in town while prosecuting DUI offenders. Meagher County Sheriff Jon Lopp has previously criticized Deschene's prosecution of those crimes, saying the conviction rate is too low. Other county officials have denied any conflict exists.
The revenue department brought multiple liquor license violations against Deschene last year for operations at Bar 47, the business she owns in White Sulphur Springs.
The allegations were reported by the Meagher County Sheriff's Office to the Montana Department of Revenue, which handles liquor violations. While the complaint laid out the evidence from the sheriff's office, Deschene claimed her bar was the target of unfair attention.
But on June 22 of this year, the Department of Revenue agreed to forego a hearing on the allegations and dismissed the case with prejudice, meaning the same allegations can't be brought up again for punishment.
Deschene and her attorneys reached a settlement with state liquor control administrators. The settlement document said Deschene admitted to some technical violations before the department proposed any penalty, so the department ultimately chose to drop the case.
Tyler Moss, Deschene's attorney, wrote in an email to The Gazette that Deschene "appreciates the DOR's willingness to reconsider the charges against Bar 47's liquor license as the underlying facts became clear" and that she agrees with the dismissal.
Moss added there is "no litigation pending at this time."
But on June 20, two days before the liquor violation case was settled, Deschene's attorneys put the departments on notice. The letter referenced Deschene's longstanding claim that the sheriff's office has unfairly maligned her for her dual roles as prosecutor and bar owner.
'Anticipated litigation'
The letter was titled "notice of anticipated litigation." And while Deschene's attorney said there is no lawsuit pending at this time, the letter says that the agencies may "reasonably expect to answer to litigation."
According to the letter, this stems from law enforcement action "wrongfully pursued" against Deschene, as well as "other tortuous and malignant comment."
The letter asks the Departments of Revenue and Justice, as well as the Meagher County Sheriff's Office, to retain all records related to Deschene in case of a future lawsuit.
Moss, Deschene's attorney, asked to communicate via email and did not elaborate on specific allegations of misconduct. Sheriff Lopp declined to comment.
Deschene has battled conflict-of-interest allegations since she purchased Bar 47 in 2014. She was already county attorney at that time, though the position is part time.
There was also concern that DUI offenders, some of whom drink at Deschene's bar, weren't convicted very often. Neighboring Judith Basin County, which has a similar population to Meagher, had roughly five times the number of misdemeanor DUI cases filed in its Justice Court.
In January, as county officials discussed the formation of a DUI task force, Deschene publicly challenged Sheriff Lopp over proposal language related to over-serving. When asked, she clarified that she was at that moment representing herself as a bar owner, according to meeting minutes.
As county attorney, she normally represents the county's legal interests at commissioner meetings.
It's unclear who would represent Meagher County if Deschene filed a lawsuit that included the county sheriff. It's also unclear if Deschene would be able to remain in place as county attorney if that happened.
The three county commissioners didn't return requests for comment.
While trying to prove that she's been unfairly targeted, Deschene has tried before to collect information created by her detractors.
She subpoenaed the woman who brought a recall petition against her, trying to obtain the names of people who signed it and those who refused. She also sought emails the woman, Katherine Walter, sent to media outlets.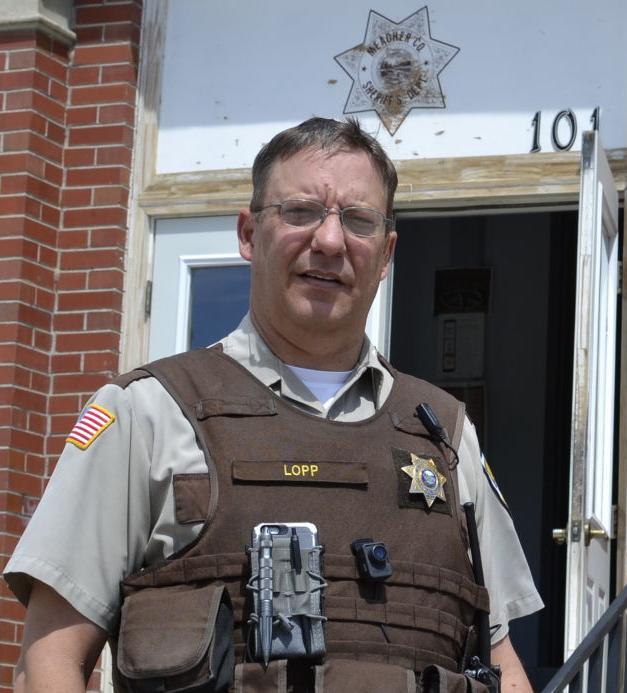 In this latest letter of anticipated litigation, Deschene's attorney indicates that a search continues for evidence of misconduct by the sheriff's office.
Sheriff Lopp has denied undue targeting of Deschene's business or its customers.
The letter asks agencies, including the sheriff's office, to keep records of any correspondence that involves Deschene or Bar 47, despite their "private or personal" nature.
"To the extent the Meagher County Sheriff's Office or any of its employees have taken issue with Ms. Deschene's conduct ... they must carefully preserve all evidence collected in relation to those matters," the letter states.