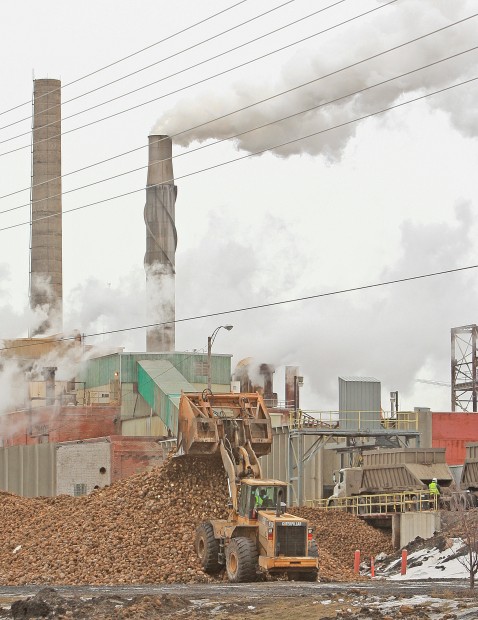 Mild winter weather has been pretty sweet for the Western Sugar Cooperative, which is refining beets days after it expected to shut down.
"We should finish up the last country pile tomorrow morning," Randall Jobman, Western's agricultural manager in Billings and Lovell, Wyo., said Tuesday. "We've had a great run."
The refineries in Billings and Lovell normally finish up Feb. 10, but a mild, dry winter has kept Western's beet piles, spread across the rural countryside, from spoiling. Farmers truck their beets to the piles in October, where they're stored for months and hauled to town by commercial truck as the factory needs them.
But the piles are vulnerable to spoilage, both from beets breaking down in warm temperatures and also when frost brings moisture and damage. The "one bad apple spoils the barrel" adage is true for beets, also.
The Billings refinery will finish processing sugar by week's end. The Lovell refinery is expected to churn out sugar until Feb. 29.
Good weather was a big factor in Lovell, Jobman said, but so was a record 2011 beet harvest, which produced nearly 29 tons per acre.
Montana yields were about 26.5 tons of beets per acre, slightly lower than in recent years when beets genetically engineered to resist the powerful herbicide Roundup drove yields to record highs. However, the yield was still better than the 10-year average, which is somewhat lowered by a half-decade of beets that weren't Roundup Ready.
Together, the two refineries will process more than 650,000 tons of beets.