Miner responds to critics about mine proposed next to Yellowstone Park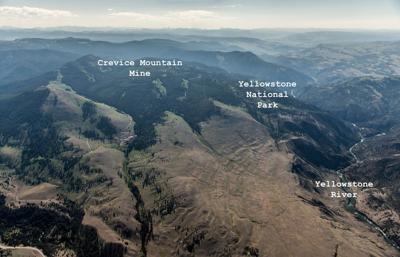 Like many others who have come to the Paradise Valley since the homesteading era, Michael Werner is hoping to "make money and provide for his family."
It's the way Werner has proposed making money that has drawn fire from some locals, lawmakers, conservation groups and a few nonresidents — by opening a gold mine just north of Yellowstone National Park.
"Everyone has an angle," he said of his detractors. "Everyone is after something."
Under its plan of operations submitted to the Montana Department of Environmental Quality last October, Werner's Crevice Mining Group has proposed "a low-impact program" that would conduct 36,000 feet of continuous exploratory drilling for 18 months. The end goal would be to open an operational gold mine.
Last week, Werner spoke to the Gazette from his Spokane, Wash., office to respond to some of the charges critics have leveled at his mining proposal.
Time out
Werner's proposal is on hold after the DEQ this summer issued a deficiency letter seeking more information on his application to drill just outside of Gardiner.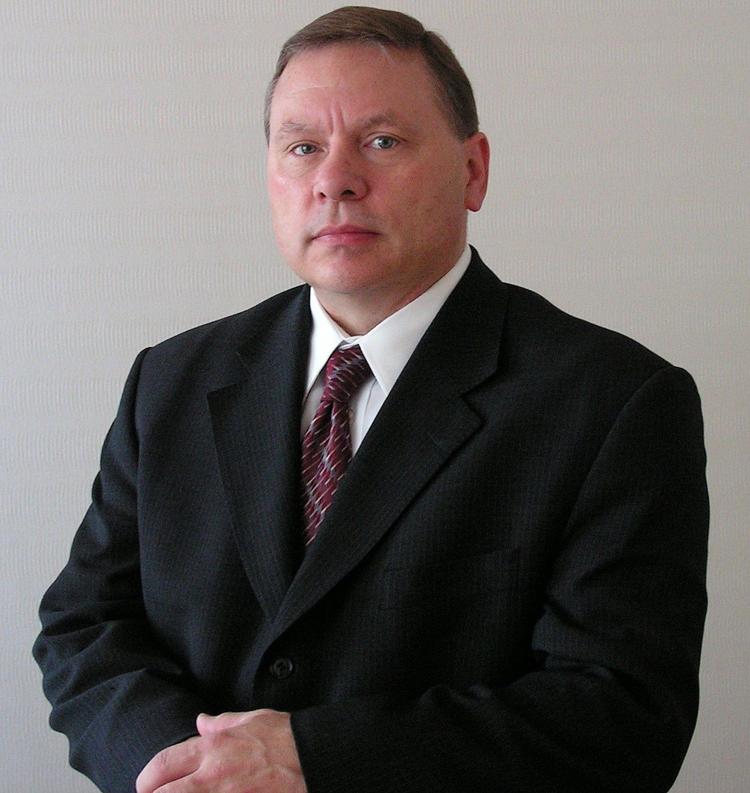 "I'm going to let it sit for a little bit," he said, although he questioned what has changed with the proposal to make DEQ so "nervous."
He also noted that the best evidence that the project can be done in an environmentally conscious manner is that although there's been mining all over the Crevice Mountain area over the past 150 years, there have been no environmental impacts such as acid mine water leakage.
There has, however, been reclamation work in the area that continues today. Kinross Gold Corp. is reclaiming the Mineral Hill Mine, on the east side of Crevice Mountain. Kinross inherited the cleanup when it bought out TVX Gold Inc. in 2003.
Chasing gold
Exploration geologist Steven Koehler, who works in the mining industry and opposes the Crevice Mine, said the fact that Kinross chose not to develop the Mineral Hill Mine "should tell us something.
"The easy gold has been found," he said. "It's getting tougher and tougher to find prosperity."
He noted that mining companies "struggle mightily" to make money when gold is valued at $1,100 an ounce. Right now the price is just above $1,200 an ounce. Koehler also said that there's not enough "credible data" to know if the Crevice Mine could be profitable.
"That's why they have to drill," he said.
Werner, who worked for TVX when it was mining in Jardine, said the project would be a hard sell for a publicly traded company like Kinross because of the controversy it might stir up, a problem Crevice Mining Group doesn't have.
"There's a massive amount of gold up there," Werner said, with some concentrations as high as 8 to 15 ounces per ton. "If this was Nevada we'd have an open pit."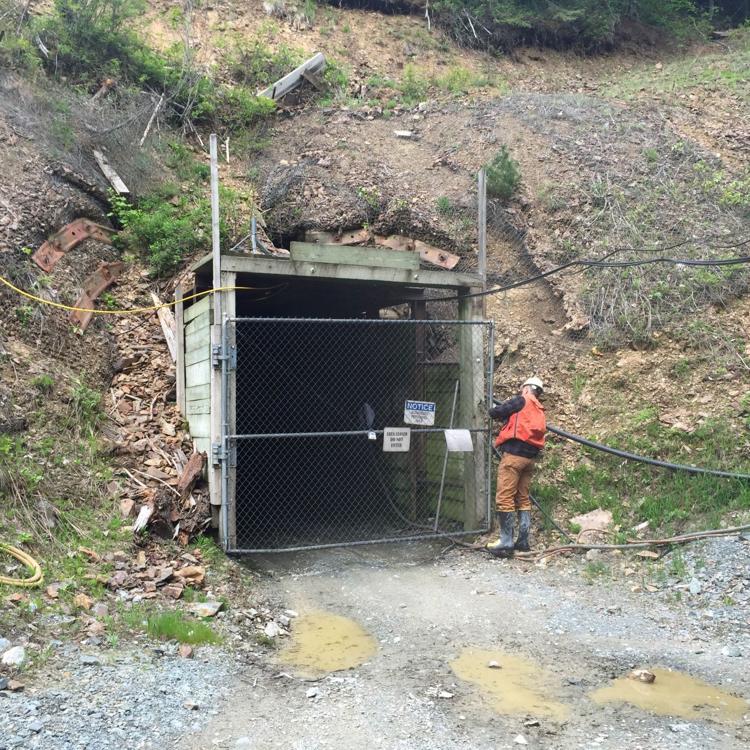 Water worries
One of the concerns critics have voiced about mining on Crevice Mountain is that proposed mine shafts could hit water, saying little is known about the 8,800-foot high mountain's aquifer. If that were to happen, Werner said mining would have to stop since the company doesn't have a state water discharge permit.
The permits for exploratory drilling that Crevice Mining is seeking would help Werner decide the best places to look for gold in the mountainside, which in the region is often associated with veins of quartz. He called his proposal a "surgical" extraction.
"I need to know where I'm doing my surgery," he said. "We know there's enough to go today."
Although Crevice Mining has a small miner's exemption that would allow it to do a limited amount of work without a DEQ permit, Werner's plans are much grander — the extraction of about 1.8 million tons of rock.
To do that would require operating at full production around the clock. At that scale Werner said the mine would inject $7.5 million in wages a year into Park County. Wages for workers would run from $102,000 to $150,000 a year, with salaried workers earning up to $1.5 million a year. That compares to a $42,500 median household income in Park County in 2014, according to the U.S. census.
"If I can mine in an environmentally sensitive way, what is the downside of this?" he said.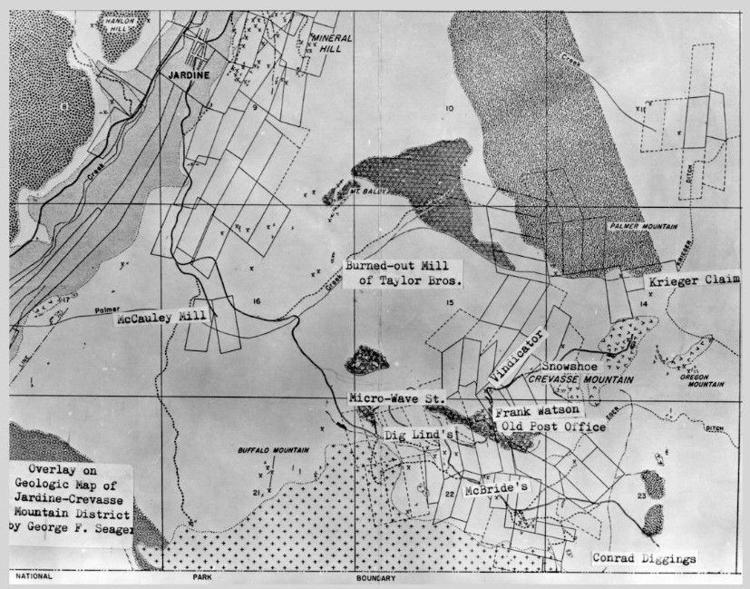 Singled out
Neighbors to the mine have said the downside is traffic, noise and the possibility of water pollution. Werner has proposed hauling all of the rock off the mountain to be milled somewhere else. There are currently three mill sites in Montana: Golden Sunlight near Whitehall, which has plans to close next year; the Contact Mill near Philipsburg; and the Moen Mill near Virginia City. Although off-site milling removes the threat of a heap leaching extraction process that involves cyanide or acid near Yellowstone, it still means heavy truck traffic up and down a narrow mountain road.
Werner said he can empathize with his neighbors who will be affected by the mine, but he also said he's been unfairly singled out because some of the mine opponents are business people — like him — who are simply protecting their own interests.
"So if I own a business in Montana and mining isn't going to do anything for me, am I going to be for it or not?" he questioned. "Probably not."
He also noted there are other businesses already operating in the Paradise Valley that he claims are just as disruptive and destructive as the Crevice Mountain gold mine would be. As an example he pointed to a large gravel pit located on the banks of the Yellowstone River about 6 miles north of Gardiner.
Werner said that some people are already profiting from his proposal. Almost half of the 500 acres Crevice Mining has leased on the mountain is owned by a Butte company, Crevasse Mountain Mining Co.
The corporation's annual report, on file at the Secretary of State's office, lists Rick Lyons, a Butte CPA, as the company's president and director. Lyons did not return a phone call by press time. His mother, Sandra Lyons, is treasurer and secretary. Frank Mischkot, a retiree who used to work at a Butte industrial supply and machine shop, is another director along with Ron Kautzman. All are residents of Butte.
"So when somebody says they don't want mining, they are pitting Montanan against Montanan," he said.
Buyout
Werner dismissed the rumor that he proposed the mine in hopes that the federal government or some conservation group might buy out the leases providing him with a profit without ever mining an ounce of gold. In 1996, the Clinton Administration oversaw the purchase of the New World Mining District near Cooke City to avoid mining near Yellowstone National Park.
Since he doesn't own the mining patents — which gives the owners title to the minerals and land — Werner said he wouldn't benefit from a buyout. Besides, Werner said he never would have borrowed money for the project with such an ill-defined and uncertain outcome.
"This is all about money and providing for my family," he said. "In my opinion, you have a few people telling me what I can and cannot do for my livelihood" in the Paradise Valley.