The day after a crowd of 100 Billings residents took to the street to force three suspected German sympathizers to declare their love of America in 1917, the Congressman from Montana, Rep. John Evans, congratulated the group for its leadership.
When he addressed a crowd in Billings, Evans said the time was coming for those who commit acts of treason to face the firing squad.
Billings wasn't alone in its patriotic fervor 100 years ago, but it seemed to be one of the few towns to mobilize into action.
Residents in Billings — at least those who spoke English — worried that some in town may be plotting against the government.
Support for the Third Degree's vigilante tactics was uniform, and no other group cheered it more than the local press.
The Billings Evening Journal declared, "Sometime ago, The Journal advised aggressive patriotism as a commendable thing. The Journal amends that now. Aggressive patriotism not only is commendable but is necessary to the welfare of any person in Billings or anywhere else now," the newspaper said. "There are German sympathizers in Billings. They are being singled out. On them — every one of them — will fall retribution. In the name of patriotism, in the name of national honor, in the name of our homes — why should we be lenient with such scum?"
Fight at South Park 
It wasn't just the Germans causing problems, either. A group of workers who had gone on strike during the summer at the Billings Sugar Refinery was still picketing, while a larger group had reached an agreement, setting up confrontations between the workers and their former colleagues, the strikers.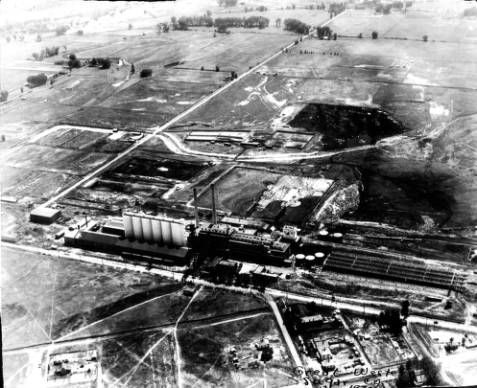 On Nov. 12, less than a week after the Third Degree Committee marched through the streets, armed guards were placed at the refinery as a precaution, the company said. 
The next day, the strike turned ugly. A group calling itself the Billings Sugar Factory Employees Union started taunting workers who had gone back to work. As the night shift arrived, the strikers, about 50, called there former colleagues "scabs."
A large group of employees organized inside the plant and went to meet the strikers. The groups "started fighting, and the melee became general," the paper reported.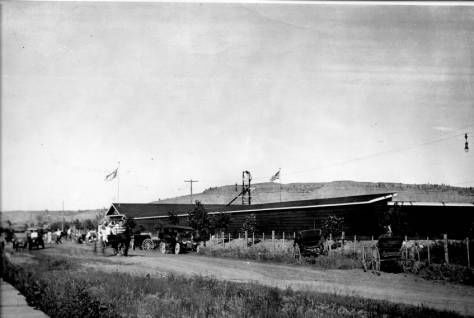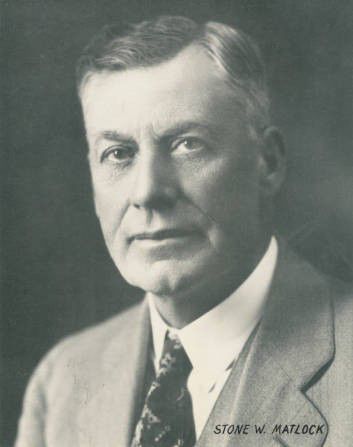 Workers chased the strikers to South Park and then, after the strikers scattered, the work crews returned to the refinery.
Not wanting a repeat, the Billings Police Department beefed up security, as did the local sheriff's deputies. Sheriff Stone Matlock ordered special duty guards to watch the plant because sugar had become a war-time necessity. Matlock said the deputies could "fire at any unauthorized persons attempting to force an entrance to the plant or who are caught acting suspiciously in that vicinity."
The paper warned that if the police and sheriff's deputies weren't enough, "the government will be called on to furnish military forces." 
Third Degree goes to Laurel
Headlines about the strike were not getting as much play as Billings' Third-Degree Committee. An editorial from the Spokesman-Review in Spokane, Washington, praised the group's "orderly demeanor and fine restraint." 
About a week later, several other Third Degree committees started springing up.
In Laurel, where a group of largely German-Russian immigrants had settled to work the sugar beet fields and the railroads, a Third Degree committee confronted several people.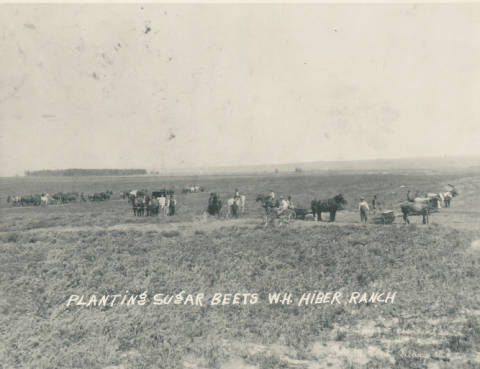 A group of about 50 went to a lumber dealer, Thomas R. Holmes, because of "unpatriotic utterances." Another man, only identified as "a Swede who said his name was Anderson," was roughed up by the crowd after he insulted the committee's spokesman.
Holmes, who was a prominent businessman, had been accused of not abiding by the government's conservation of food. He was also reported to have criticized the war. The paper went on to say that Holmes had "stirred up a spirit of disloyalty among the foreign population of Laurel."
"It is said that the charge against him is not so much one of pro-Germanism as it is anti-Americanism," the Billings Evening Journal said.
The confrontation began when group spokesman Lou Nutting met Holmes, "You are charged by citizens of this town with disloyalty.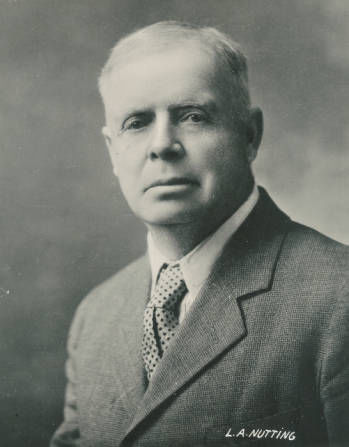 "Despite the fact that you have prospered under the liberal laws of this country, and have built up a competency, and occupy one of the finest homes in Laurel, you have repeatedly maligned the government. You have repudiated England, the land which has given you birth. We have positive evidence that you have talked among the residents of 'Germantown' and promoted a spirit of disloyalty among them."
Holmes had apparently also said that he would eat whatever he wanted, food conservation be damned.
He tried to argue several times with Nutting, but the committee members ordered him silent. Some of the members suggested that maybe violence would silence Holmes.
Nutting said the committee didn't mean to do him harm.
"This is merely a warning to you and other of your kind of the fact that this committee is on the job and is prepared to carry this matter through to the end," Nutting said.
That's when Anderson had come to see what the group was doing. When he made a few comments, he was punched, grabbed by the throat and shoved to the center of the crowd, being "choked and pummeled."
Anderson managed to break free, though, having left a loaf of bread and a length of bologna behind.
That was not enough for the crowd whose ire had been raised against him. The mob quickly chased him down and beat him again.
After that, the committee told Anderson he had five minutes to leave Laurel, and watched him scurry. As the committee was beating the man, Holmes walked away.
Either for us or against us
That same day, the mayor of Bearcreek, who was in Billings, said that his town would form a similar committee.
Dr. J.C.F. Siegfriedt told Billings, "As many have said before there is no middle ground. A man or woman is either for or against the United States in this time of crisis. And those who are against the country are entitled to very little consideration at this time."
The Third Degree Committee in Billings wasn't going to stop at three confrontations.
In an effort to formalize their actions, the Third Degree committee received the blessing of federal officials in Billings to use space in a Billings courtroom. The Third Degree committee was planning to hear and adjudicate any reports or charges of pro-German or seditious talk.
The committee told residents it will "assure absolute justice. The organization's plan is expected to serve as a safety valve, preventing any hasty and inadvisable action on the part of citizens angered by the sedition of any opponent of the United States."
At that point, newspapers in Billings paused.
The newspapers worried that the actions of the committee might actually backfire — that people might think that Billings was a bastion of pro-German sympathies.
"There has gone abroad a belief … that German sympathizers exist in larger number in Billings than elsewhere in the state," said the Billings Evening Journal.
It rushed to assure others that Billings wasn't more German, but instead more patriotic.
"Where other cities silently suffer their pro-Germans to carry on their malignant propaganda, Billings seeks to squelch it, and cannot be denied that the method of squelching is efficient, dignified and conservative," The Journal congratulated itself. "Billings does not want to be known mistakenly as a city possessing an inordinate number of internal enemies. Billings desires to be known correctly as a community sufficiently patriotic to suppress activities of her share of the vermin."
Liberty committee in Red Lodge
First Billings, and then Laurel. Bearcreek had pledged a committee. Forsyth would follow. But, on Nov. 28 Red Lodge's "Liberty Committee" turned deadly when it went to confront a Finnish man named Emil Koski.
The mob surrounded Koski's home, tried to get in, determined to bring him to an "anti-sedition" hearing.
Instead, he barricaded himself and fired at least two magazines from a gun. Papers reported that most of the committee scattered, but that a boarder, Anna Jackson, a mother of several small children, who had lived in the basement of the house, had been caught in the crossfire.
In a deathbed statement she was said to give, the Butte Daily Post reported that Jackson had called to Koski while he stood at the top of the stairs with a shotgun and fired at her.
Koski claimed that a week before the stand-off and shooting, the mob had beaten him with a rope. He had feared for his life when it returned and did not understand what was happening. 
Nearly four years later, Koski tried to sue Carbon County Sheriff George Headington for $200,000 for false imprisonment and persecution. Koski claimed that Headington knew what the Liberty Committee was doing, and let it happen, including binding him with rope.
Meanwhile, the praise kept rolling into Billings, and its press kept dutifully reporting it. Every traveling salesman who said they'd heard about Billings' "patriotism" received a small write-up in the paper it seems. 
One traveling salesman from Zanesville, Ohio, said he knew about Billings before coming here because he had read about the Third Degree committee in his newspaper. Another cigar salesman from Minneapolis told a reporter that Billings was famous in the Twin Cities for its patriotism.
Quoting from an editorial in the Spokane Spokesman-Review, the Billings Evening Journal reprinted: "In proportion to its population Montana stands so far ahead of any other state in the union that there is no comparison." 
And Spokane was right: No other state had formed these vigilante groups throughout.