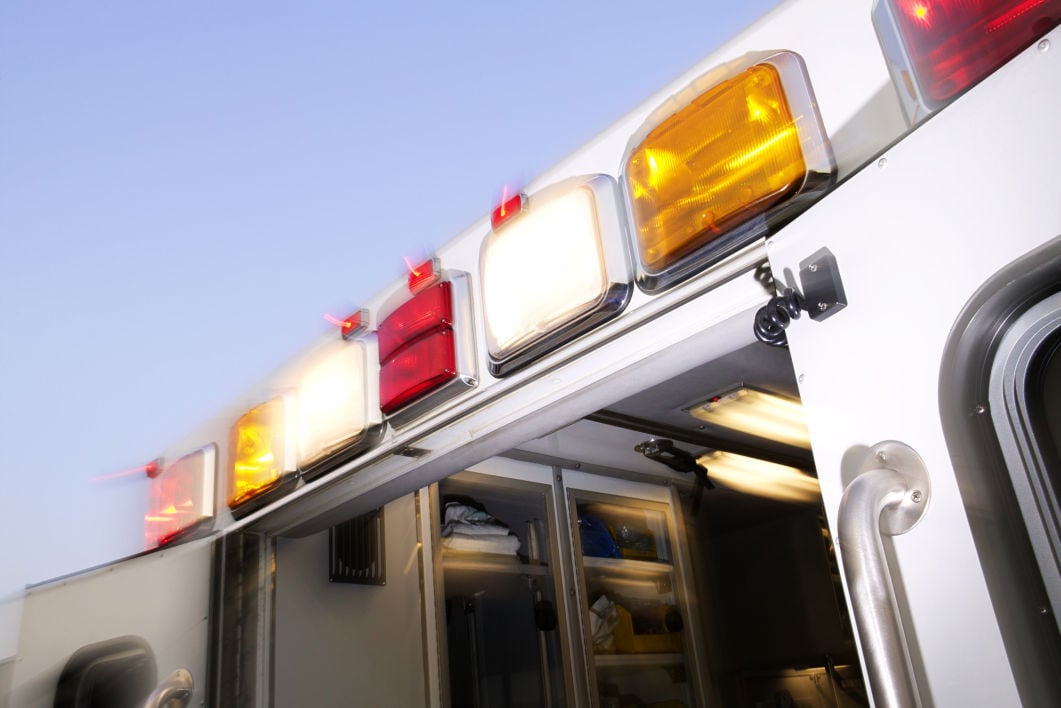 Montana workers died on the job at a higher rate than those in all but two other states during 2016, according to an annual report from the federal Bureau of Labor Statistics.
For every 100,000 workers in Montana, the BLS Census of Fatal Occupational Injuries found that 7.9 died as a result of injuries sustained at work, a slight increase over the previous year. Only Wyoming and Alaska recorded higher rates of workplace deaths.
Montana also ranked No. 3 among all 50 states and the District of Columbia in 2015, with a rate of 7.5 deaths. 
While the overall rates of non-fatal workplace injuries, both in Montana and nationwide, have been decreasing in recent years, the opposite was true of on-the-job deaths in 2016. Nationally, the rate has increased in each of the past three years for which data is available and most recently rose to 3.6 per 100,000 workers — the highest since 2010.
As with Montana's rate for workplace injuries, for which the state ranks in the top five nationally, the specific causes for the above-normal fatality rate are difficult for state officials to pin down.
Using a five-year grant awarded by the federal Centers for Disease Control and Prevention, Montana's Department of Labor and Industry in 2015 hired epidemiologist Julia Brennan to begin parsing through the available data on workplace injuries and deaths in the state.
For the years 2004 through 2014, she said the rate of workplace fatalities has fluctuated, and recently appeared to be improving during the last five years of that period.
"When you look at rates, the specific causes might get lost. When you start to look at the (individual cases), that's when you can figure out more about the circumstances," Brennan said. "Rates created by small numbers are statistically fragile, so the changes in those rates might not be significant."
In 2016, Montana had 38 work-related deaths, according to the BLS data, far less than most states with higher populations. But Montana's rate of workplace injuries and fatalities has consistently ranked among the top in the nation. Brennan hopes that taking the time to look at individual cases and other data sources will allow the state to get to the root of the issue.
"To even know where to prevent them you need to know where they're happening," she said. "Within our fatality data, it's hard to slice out exact reasons, but with our injury data and our claims data, it paints a bigger picture of Montana's workplace safety."
Transportation incidents — which refers to the manner of the death, and not the industry — accounted for more than 50 percent of the state's workplace fatalities from 2004 to 2014, and in 2016 were responsible for 45 percent, according to the BLS data.
Workers coming into contact with objects and equipment was the cause of 14 percent of workers' deaths.
For reports generated by the federal Occupational Safety and Health Administration's investigations into workplace fatalities, the circumstances of the deaths and the businesses at which they took place are publicly available. But Art Hazen, director of the agency's regional office in Billings, said that most workplace fatalities fall under other agencies' jurisdictions, such as the Montana Highway Patrol.
To compile the annual workplace fatality census, the BLS relies on more than three dozen sources of information — from those OSHA reports to death certificates to employee questionnaires.
The lack of specifics in those reports present a challenge for state officials looking to improve the state's safety record, Brennan said.
For example, 21 percent of 2016's worker fatalities were due to "violence and other injuries caused by persons or animals." In agriculture, that might mean someone who was gored by a bull. But in the construction sector, which was responsible for two of those eight deaths, it was more likely attributable to a human.
Other trends have remained consistent in the data over the years, Brennan said, including the industries that tend to be responsible for a larger share of workplace injuries. The "Big Four" that typically top the charts, Brennan said, are agriculture, construction, manufacturing and health care.
In 2016, the natural resources, agriculture and mining sectors combined for eight of the 36 private-industry deaths in the workplace, BLS data show. Construction added another 10 fatalities to the total.
Despite its reputation for dangerous workplace conditions, mining has not contributed significantly to Montana's workplace fatalities in years past, Brennan noted.
Part of Brennan's job under the CDC grant will be to help the state Department of Labor and Industry find ways to target higher-risk industries in Montana for training assistance. Complicating that is the prolific number of small businesses in the state, which means outreach needs to be tailored differently.
"I think the manufacturing suggestions that you receive (from federal agencies) are for types of manufacturing that aren't as relevant for Montana," she said. "We don't have those big steel plants, (but) we may be able to provide really useful, specific information when we examine that more closely."
Complete manufacturing data weren't available from the federal report, but Brennan said she's been focused on that industry, given its historically above-average rates of worker injuries and deaths along with its status as one of Montana's fastest-growing sectors.
"People like to have a silver bullet to implement across the board on worker health and safety," she said. "But there are a lot of factors, and there's a lot going on that we need to pay attention to."
Be the first to know
Get local news delivered to your inbox!