Plans are underway for Montana ranchers to ship $70 million worth of beef to China next year as part of a $300 million business deal including a $100 million investment in a Montana packing plant.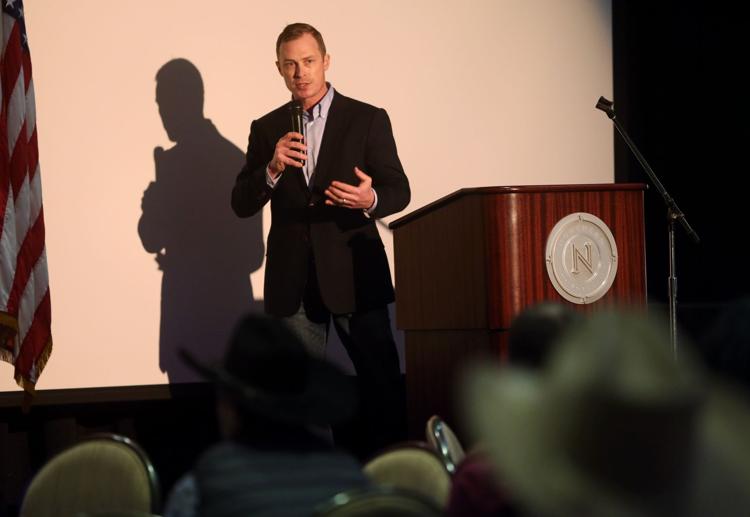 JD.com is the world's third-largest internet retailer behind Amazon and Google.
"We have no reason to doubt that this is a four-wheel deal, and I can tell you I'm excited about it," said Fred Wacker, whose Cross Four Ranch is deeply involved in making the agreement work. "The thing that excites me most is I think we have a very good buyer who has lots of money, and we have a product we have to sell. How great would it be for Montana, in my opinion, if 10 percent of our feeder cattle were fed here in Montana and that beef was exported? That fixes our feeder calf and our yearling business here in Montana."
Right now Montana feeder cattle might put $1,000 a head, gross value, in a rancher's pocket. That animal then goes out of state to be fattened up before being sold again, at least one more time, before slaughter. The gross value of the animal might be $2,000 at final sale, Wacker said. Keeping that animal in state puts more of the money in Montana's economy.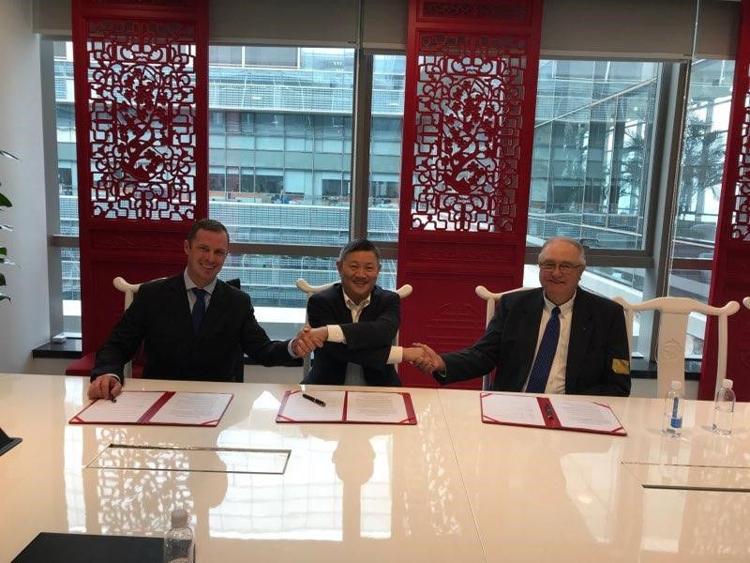 Not long after that meeting arranged by Daines, Wacker and MSGA Executive Vice President Errol Rice were in China signing a memorandum of agreement with JD.com.
Under the agreement announced in November, Montana ranchers will supply $200 million worth of Montana-sourced beef to JD.com beginning in January 2018 and continuing through 2020. At a minimum, JD is expected to buy 80,000 to 90,000 cattle, Wacker said. Chinese investors will place additional $100 million in Montana feedlots and a packing plant.
The agreement is expected to increase 2018 Montana beef exports by almost 40 percent, according to U.S. Department of Agriculture statistics. The agreement is nonbinding, but Wacker said specifics for 2018 sales are to be mapped out next month. Plans are to increase cattle sales each year for three years.
This is new territory for the Montana Stockgrowers, Rice said. The state's largest livestock organization has never before negotiated terms for a Montana cattle sale. The group will be relying on its members to deliver cattle for the agreement, which should the easily accomplished. Roughly a million Montana cattle are sold each year.
Stockgrowers President Bryan Mussard said he envisions both MSGA members and nonmembers supplying cattle to the sale, with a per-head charge from nonmembers to support MSGA's development of markets for Montana beef.
JD.com wants cattle that have source and age verification. They need to have an EID tag in their ear and a brand that says what ranch they were born and raised on. They also can't have had any implants or hormones. In return, ranchers who deliver cattle for the agreement will be assured the highest market price on the day their cattle are sold.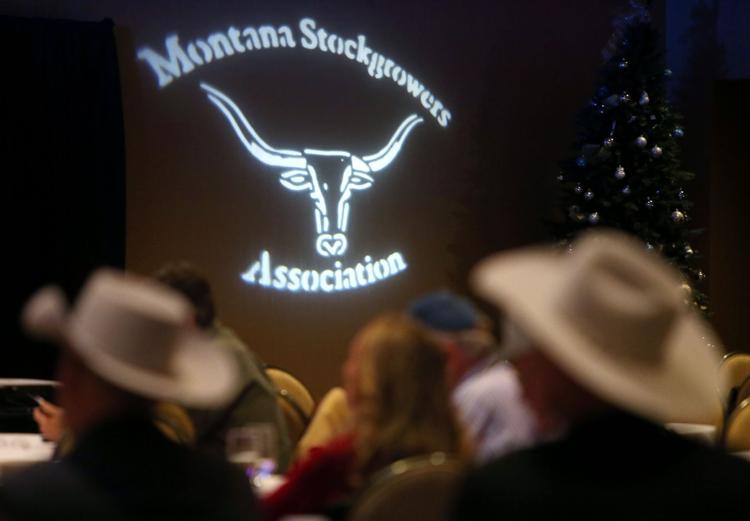 The location of the packing plant hasn't been decided, but Wacker said he has heard from people in Butte, and in Yellowstone, Rosebud and Dawson counties who are interested in the establishing the packing plant in those communities. A committee will decide where to locate the packing plant, Wacker said, but he said he likes the idea of locating the packing plant in a community along the lower Yellowstone River. The plant would likely employ 150 people.
Rancher Jim Peterson, of Buffalo, asked if there was a way the Stockgrowers could work with a packing plant Alberta livestock company plans to build near Great Falls. Dubbed the "Madison Food Park," the Cascade County packing plant is estimated to create 3,000 jobs. Developer Friesen Foods has said the plant will process cattle, pigs and chickens. In addition, plans call for a milk processing operation and a distillery.
Wacker said he supported Friesen Foods' plans, but that MSGA would be moving ahead with a processing plant to serve the partner/buyer, plus other groups interested in Montana-sourced beef raised to the high standards of JD.com.
The Stockgrowers said they didn't see their operation in competition with Friesen Foods, which was more likely to face competition from meat packers in Canada.