Are you sick of fire season yet? You can bet firefighters are feeling it. A national shortage of firefighting resources persists throughout Montana and adjacent portions of the Northern Rockies, where more than 2,800 wildfires this year had burned more than 1.2 million acres of land.
Strength through loss: Andy Yoder believes there are lessons to be learned from the ashes that were once his home. The 34-year-old Amish man's 20-acre parcel was ravaged last Saturday when the Caribou fire tore through a portion of the state's oldest Amish community in West Kootenai just west of Eureka.
Critical fire weather: Winds combined with low relative humidity and record dry fuel have the potential to create very active fire behavior and rapid spread Monday on the Alice Creek fire burning northeast of Lincoln.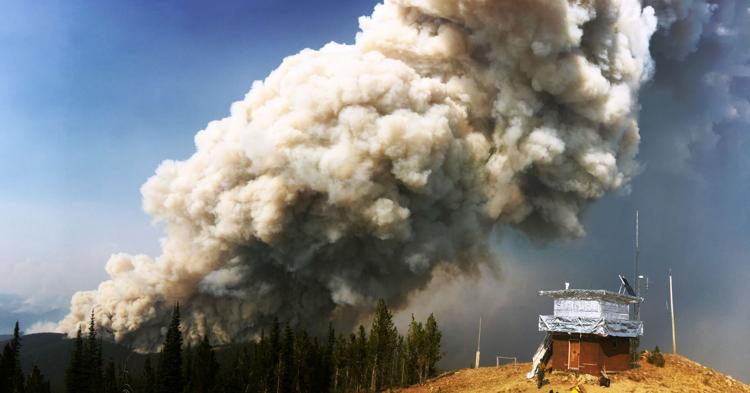 Fire lookout: The Eagle Creek fire burning in the Selway-Bitterroot Wilderness forced Rhett Moak from the fire outlook where she and her husband, Mark, spend summers. "You hear it, you feel the heat from it. It's so powerful, it's really … it's amazing," Rhett said.
Hay lottery: As wildfires continue to burn grasslands and forests across Montana and drought continues to worsen, the Montana Department of Agriculture has expanded its hay lottery.