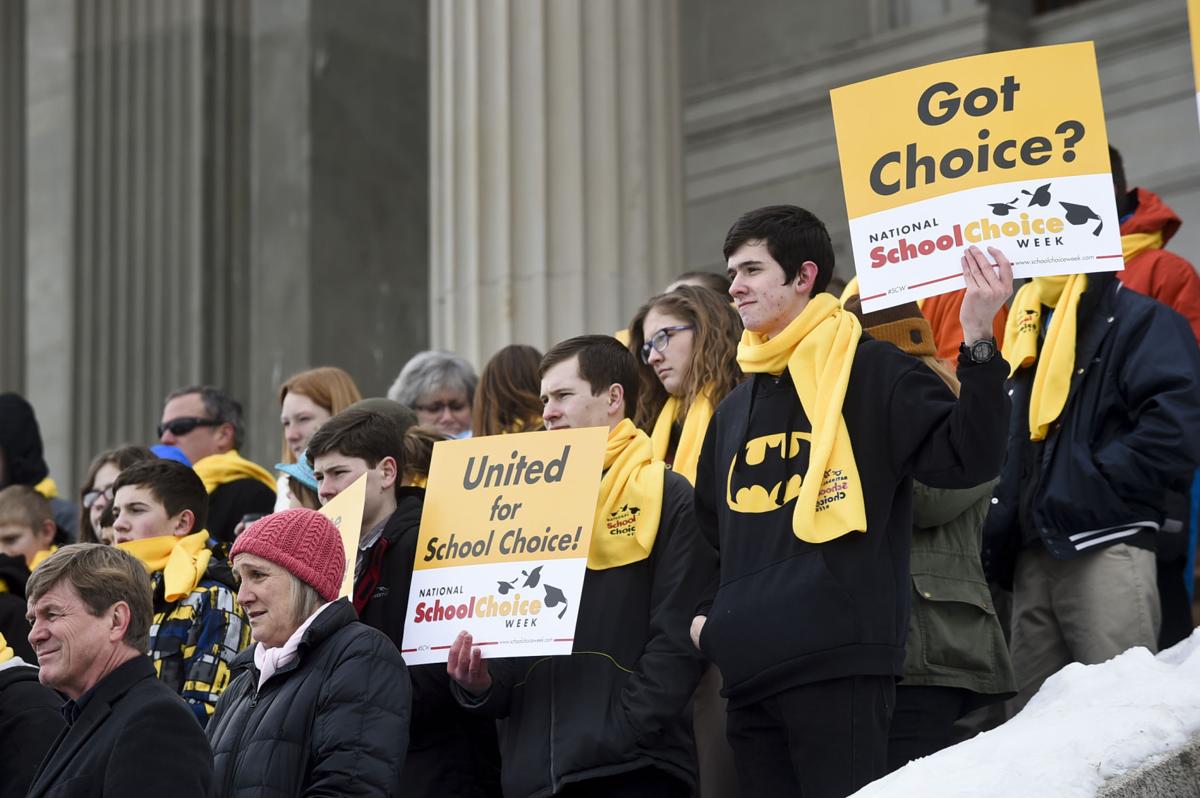 As a court battle over Montana's school choice tax credit program drags out, not many people are signing up for the $150 break.
In 2016, the program's first year, 246 people and two corporations donated to the state's only scholarship fund for private school students, Big Sky Scholarships, claiming $32,129 in tax credits, according to the Department of Revenue. Another donation pool for innovative public school programs totaled $7,851 in tax credits.
That's only 1.3 percent of the $3 million yearly cap for the program.
So far this year, the program doesn't look to have gained steam; a running tracker of donations on the Department of Revenue website shows that only about $7,500 in tax credits have been qualified for through scholarship donations. Another roughly $3,000 in tax credits could reimburse donations to innovative public school programs.
"Three million isn't very high," said Kevin Welner, a university of Colorado professor who authored a 2008 book on tax credits. "When it's a one-to-one tax credit, it's not that hard to get the donations."
It seems especially odd considering that some people may be able to make a buck on the program.
A 2016 report from the left-leaning Institute of Taxation and Economic Policy and The School Superintendents Association lays out how some taxpayers in Montana and eight other states can get a full reimbursement through a state tax credit for a donation amount, plus save money on federal taxes by claiming the donation as a deduction.
"When the impact of state tax credits is combined with federal tax deductions (and sometimes state tax deductions as well), some taxpayers in nine states can actually turn a profit," the report reads.
Montana's $150 cap, or $300 for couples filing jointly, means that even if taxpayers use both mechanisms they don't stand to make much, as the deduction likely won't make a major dent in federal taxes.
ITEP projects that a joint filing subject to the federal alternative minimum tax, making between $200,000 and $500,000 per year, could make $105 dollars off a $300 donation.
Higher caps
The report was criticized by pro-school choice group EdChoice, which has exchanged dueling blog posts with ITEP about the validity of the analysis. The ITEP report includes plugs from scholarship organizations promoting the tax credit in Alabama, Georgia, Virginia and Arizona as a way to ultimately come out ahead on donations.
ITEP is largely critical of tax credits, describing the system as the "legalized laundering of public funds."
South Carolina, Virginia, and Arizona have no caps on individual tax credit donations, although they do have total caps on credits statewide. States that cap total credits set limits ranging from millions of dollars for businesses to Montana's $150 individual limit.
It's unclear how tax reform proposals under consideration in Congress could affect the tax credits.
The program in Montana works like this: a taxpayer can make a donation to a student scholarship organization, which in turn provides scholarships to students attending private schools. Up to $150 of that donation is eligible for a one-to-one tax credit in Montana, slicing 100 percent of the eligible donation off a tax bill.
A breakdown of 2016 donations, submitted to the state in a required audit by Big Sky Scholarships, showed that 246 individuals contributed $37,365 and two corporations added $6,500. That shows that at least some entities donated above the $150 threshold, more than what they would get reimbursed.
Some entities also donated below the threshold; if all 248 qualifying entities donated the full $150, the total credits doled out would exceed the $32,129 used in 2016.
The audit also shows that the group doled out 20 scholarships worth of $500 each in 2016. The law requires 90 percent of money raised to go toward scholarships within three years of its donation.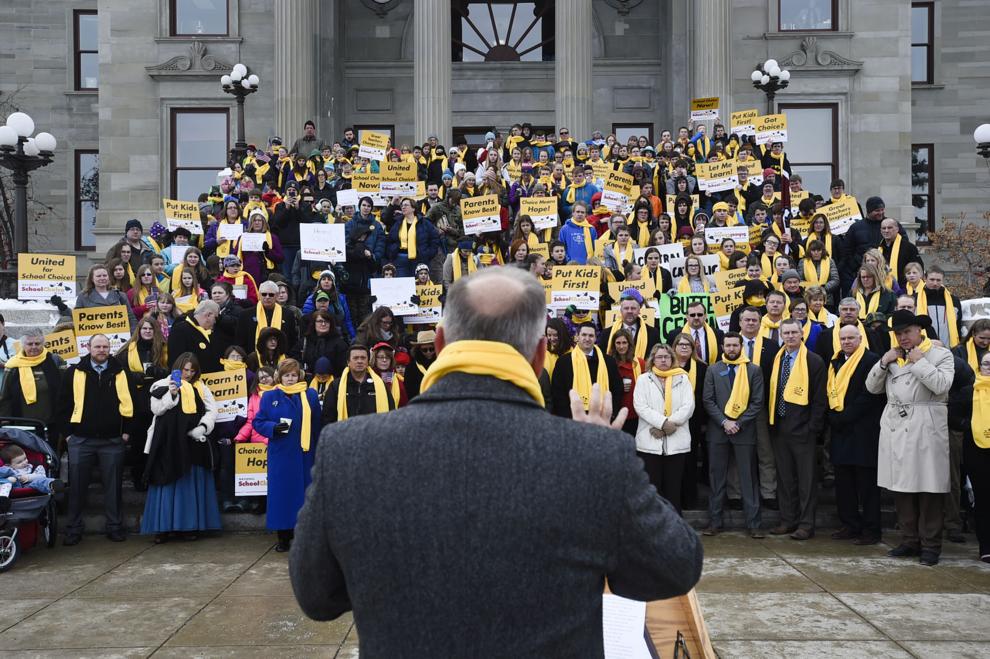 Legal tests
In addition to the scholarship organization audit, Montana's law has some academic strings attached. Schools participating in a scholarship organization are required to administer a "nationally recognized" standardized test to eighth-graders and high school juniors, and to report classwide scores.
So far that information hasn't been posted.
"We received a bunch of information from the SSO just recently within three weeks," said Lee Baerlocher, the administrator for the Department of Revenue's business and income taxes division. The department is processing the information and will eventually post scores on its website.
Baerlocher said there was "not really" a delay in reporting scores.
"I liken this to growing pains, to be honest," he said.
The law still has more growing pains to go through.
The ITEP report notes that "most courts have said that this small degree of separation between public coffers and religious schools is enough to resolve the constitutional issues involved."
The Department of Revenue, which initially tried to exclude religious schools from the tax credit program, lost round one of a lawsuit filed by three women in the Flathead Valley who said they would apply for scholarships funded through the program if they were available. Their children attend Stillwater Christian School, a private school in Kalispell.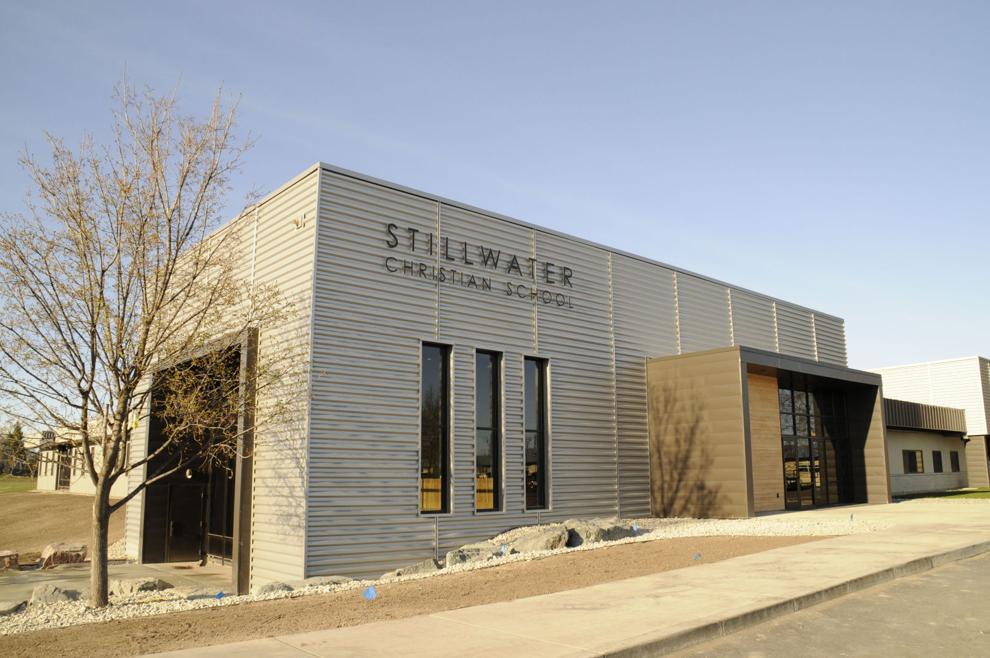 The state appealed to the state supreme court and filed its opening salvo last week. It's likely to force the court to address questions that other cases have touched on, but haven't directly considered.
"The taxpayers' standing implicates some of the same issues, but it's not the same," said Welner. "The legal dispute in Montana does raise issues that are different than other places."
Stillwater Christian's website plugs the tax credit program, with an additional note: "For this program to expand, however, Montana taxpayers need to participate."
Learn more about the tax credit program court case, and why it could break new ground on school choice: