Montana State University Northern has agreed to address diversity issues and improve outreach to Native American students as part of a settlement reached with a student group.
The Sweetgrass Society launched complaints last year against the university through the Montana Human Rights Bureau. The group alleged racial discrimination after its message was covered up during a 2016 campus event.
As part of the settlement, MSU Northern agreed to develop a diversity education program for students, staff and faculty that includes implicit bias training. The university will also assemble an internal diversity subcommittee, as well as an external advisory group made up of area Native American representatives.
MSU Northern will review its hiring processes as part of the settlement.
Sweetgrass Society President Amy Murdock said Monday that things are improving after a long mediation process.
"I feel like everyone is looking forward positively," she said. "We finally settled, and it's just bringing a good change to the campus."
Murdock, a senior at MSU Northern, said in a news release that the goal was to help indigenous students feel safe on campus and to make sure the university recognizes their contributions. The American Civil Liberties Union of Montana, which represented the Sweetgrass Society in this process, issued the news release.
ACLU Montana Legal Director Alex Rate credited the university for examining systemic practices as part of the settlement. He said the Sweetgrass Society members were catalysts.
"Obviously the students get enormous credit for this," he said. "They were the ones who stood up and said, 'This is not right.'"
The Sweetgrass Society's complaints stemmed from the 2016 Hello Walk event, during which student groups paint messages on outdoor steps. The university painted over the Sweetgrass Society's #NoDAPL message, which supported indigenous groups' opposition to the Dakota Access Pipeline.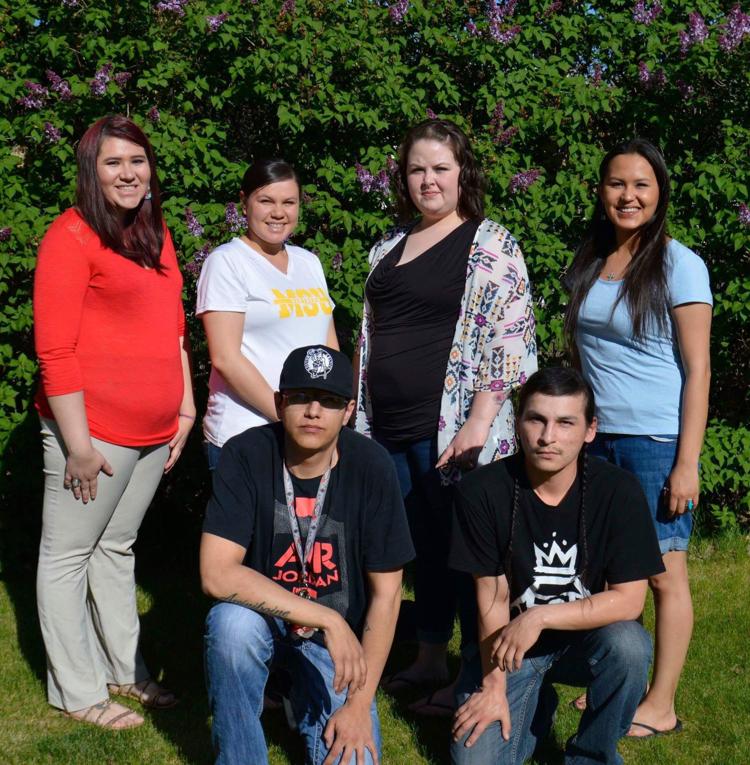 That led to a tumultuous 15 months for MSU Northern. In December 2016, a Native American adjunct professor filed a racial discrimination complaint against the university. MSU Northern later settled with the professor for $35,000.
Then in 2017, a white student was removed from campus after making disparaging comments about Native Americans. The comments made some other students feel unsafe. 
Amid all of that, university administrators and the Sweetgrass Society held meetings related to the group's complaint.
"I felt like they didn't really know what was going on, and that's why we brought it to light," Murdock said.
Margaret Campbell helped mediate those sessions. She's a former Montana legislator, tribal college administrator and public school superintendent. She said that students revealed experiences in the meetings that administrators might not have known about.
"It was a really emotional time," Campbell said. "The students just sat four feet away from the chancellor and said, 'This is how I felt then. This is how I feel now.'"
She said that it was a painful process at times, but she's seen administrators become more responsive to Native American students. In addition to the terms of the settlement, she said MSU Northern moved to include more indigenous ceremonies in graduation.
The university hosted a round dance earlier this year, Murdock said.
The university also hired Campbell in November as the director of Indian education, tribal liaison and special adviser to the chancellor. She said her role will be professional development, Native American student recruitment and advising current students.
University spokesman James Potter declined to comment. Kegel didn't return a request for comment.
Kegel was quoted in the ACLU Montana press release, saying the university recognizes the Sweetgrass Society's concerns and has reaffirmed its commitment to Native students.
Murdock, who graduates this spring, said she's confident future students will carry on the Sweetgrass Society's mission.
"People need to not be afraid of change," she said. "If they feel discriminated or they're being put down by something, they just need to fight for it."