More than half of Montana is in some stage of drought, according to weather data released Thursday.
The U.S. Drought Monitor lists nearly all of Montana in drought or trending toward drought, with the exception of a sliver of the southwest corner of the state. Only 2.7 percent of Montana is experiencing normal conditions.
Drought now stretches 680 miles west to east from Noxon to Sidney. This is the first summer in 10 years that so much of the state was experiencing drought at the same time and the first year since 2004 that more than 10 percent of the state was in extreme drought, the worst category recognized.
That it takes a 10-year look back in the record books to find statewide conditions this dry wasn't surprising to Eric Sommer of the National Agricultural Statistics Service. The pattern matches Montana's cyclical trends for poor crop years.
Montana is expecting drought crop losses in the hundreds of millions of dollars, according to the U.S. Department of Agriculture.
"If you look at the crop conditions and acres over the years, you can tell the dry years. It's kind of uncanny. You can see the five-year, 10-year and 20-year cycles in terms of crops and acreage," Sommer said.
More than half of Montana's spring planted dryland crops are rated in poor to very poor condition. Montana is the third-largest wheat-producing state in the country with a crop valued at $1 billion or more each year for 10 years, with few exceptions. This year isn't likely to hit the $1 billion mark.
Spring wheat production is expected to be off 29 million bushels from a year ago. Per acre, the spring wheat yields are expected to be at 21.5 bushels, the worst yield since 1943, according to the NASS.
The state's Durum wheat crop is down 66 percent, or 31.3 million bushels from last year. Both Durum and spring wheat are specialty crops of northeastern Montana which is experiencing the worst drought in the nation.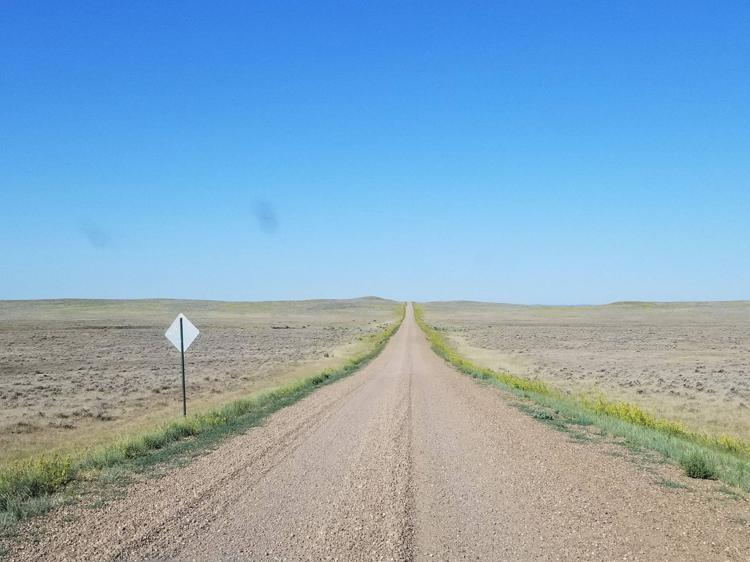 The concern, Sommer said, is that fall rain won't follow the dry summer, making it difficult for farmers to seed winter wheat in the months ahead.
The National Weather Service reports an even chance for more than average dryness or moisture through the end of the year, said Rex Morgan, meteorologist at the National Weather Service station in Glasgow.
Glasgow has been ground zero for the worst of the drought, with less than 4 inches of moisture since January, less than half of northeast Montana's normal amount.
However, northeast Montana's fever of 90- and 100-degree July days has broken. August has had 13 days below average temperatures with some highs in the low 70s and hail in isolated areas.
In northwest Montana, Northern Rockies Coordination Center is reporting forest fire fuel values similar to 2007, another epic dry year for northwest Montana forests, which brought significant fires that year.
The potential for trees and brush to burn is rated according to its "energy release component," meaning the potential to release heat by the fuels within a fire's flaming front. The years with fuel conditions similar to 2017 are 2003 and 2007, both bad fire years for northwest Montana, according to the NRCC. Incidentally, both years had a similar number of fire starts as this year.
The National Weather Service issued a red flag warning for most of Montana on Thursday because of dry relative humidity and gusty winds.