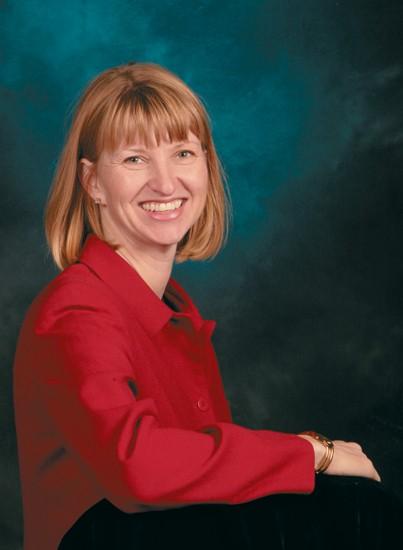 Stefani Hicswa, the new president of Miles Community College, was puzzled when a faculty member addressed her simply as "seven."
Then she realized that she is the seventh president of the Miles City college.
She also is its first female leader, and at 38, she is one of the youngest community college presidents in the country.
Hicswa (pronounced Hix-wah) marvels at how her background, interests and training all pointed her toward her current job.
Raised on a ranch near Dillon, Hicswa did well in school but had no specific career ambitions in high school.
The first in her family to graduate from college, Hicswa put herself through a bachelor's degree at the University of Montana by working and earning scholarships. She not only did well academically, she was UM homecoming queen one fall.
After working for Flathead Valley Community College in Kalispell and getting a master's degree in adult, community and higher education administration at Montana State University in Bozeman, she completed her doctorate in community college leadership at the University of Texas in Austin. Her Ph.D. thesis was on the role of rural community colleges in economic and community development.
She and her husband, Scott, a UM forestry graduate, took sabbaticals from their careers the past two years to manage a ranch near Wilsall. The couple has two sons, Kalin, 2, and Keegan, 9 months.
Finished harvest
When she was named MCC president on July 1, the college trustees allowed Hicswa to wait until mid-October to come to Miles City so she and her husband could finish the harvest and sell off calves at the ranch.
Scott now works as a forestry consultant in Miles City.
Hicswa said she and her new job are a perfect fit.
Her experience with work-force and community development complements the work done by her predecessor, Darrel Hammon, who built up the school's liberal arts and distance-learning programs.
She wants to focus on increasing MCC programs that train students to specific jobs in demand in the surrounding community. One example is a one-year, heavy-equipment operator program that started Nov. 1 with four students. Employers asked the college to start such a program that combines classroom work with paid on-the-job training, she said.
Some of the $150,000 that the 2005 Montana Legislature gave MCC has helped to get the heavy-equipment program started.
The college isn't limited to vocational programs.
Students can earn two-year associate degrees that transfer to public four-year colleges and universities in the state.
MCC's "crown jewel" is its program to take licensed practical nurses to a two-year registered nursing degree. The program more than doubled the number of graduates from 21 in 2004 to 43 in 2005.
A recent $500,000 federal appropriation will help students start radiologic, surgery and laboratory technology training at MCC and then transfer to schools in the state that grant degrees in those fields.
Hicswa said she already works closely with John Cech, dean of the Montana State University-Billings College of Technology, and Jim Cargill, president of Dawson Community College in Glendive, to coordinate programs each is developing.
MCC, which started in 1939 as a junior college, has an annual budget of $4 million. This fall, it had 560 students, 434 of them full-time-equivalent students from Montana.
Full-time-equivalent enrollment has dipped in the past couple of years as the economy of Eastern Montana has improved, a phenomenon that other community colleges across the country experience, too.
"When students get jobs, they choose not to go to school," she said.
People now can find $20-an-hour jobs in the oil patch.
Those jobs may not last, and MCC has to think ahead to create training programs they will need for the next generation of jobs, she said. That could be biofuels, agri-business, alternative crops or developing coal reserves.
Be the first to know
Get local news delivered to your inbox!