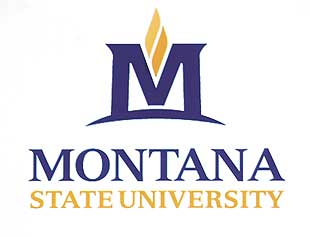 BOZEMAN - Montana State University officials have offered two proposed logo designs as part of an effort to attract more students, inspire donors and give the campus a stronger image in Montana and elsewhere.
One features an M entwined in a compass and signifying exploration. The other is an M with something resembling a gold flame symbolizing enlightenment, atop a portion of a circle suggesting the horizon.
More than 75 staff members, students and administrators turned out for the unveiling on Tuesday.
The new logo would be plastered on everything from T-shirts to business cards, stationery, student-recruiting brochures and Web pages.
The logos were designed by Esser Design of Phoenix at a cost of $23,500, said Cathy Conover, university relations director.
She said president Geoff Gamble is expected to announce the winning logo on April 19.
Designer Pam Esser said corporate America has been coordinating use of logos, slogans, colors and other things to project an image for a long time and now universities are "branding" to attract students, among other things.
Esser said the logo would be different enough, especially the M, so that MSU could trademark it.
Graduate student Cali Morrison said the flame-M looks a bit like a cattle brand.
One woman asked if the compass-M could be mistaken for the Seattle Mariners' logo.
Another student questioned whether the four points of the compass-M would look too much like a Christian cross and give out-of-state students the impression MSU is a religious school.
Conover said MSU now has about 80 different logos, including one dubbed "the tombstone." It features the Montana Hall cupola above the university's name.
As a slogan, MSU now often uses "Mountains and Minds."
"Explore More" is a proposed slogan for the compass-M design; "Open Skies. Open Minds." for the flame-M logo.
Copyright © 2005 Associated Press. All rights reserved. This material may not be published, broadcast, rewritten, or redistributed.