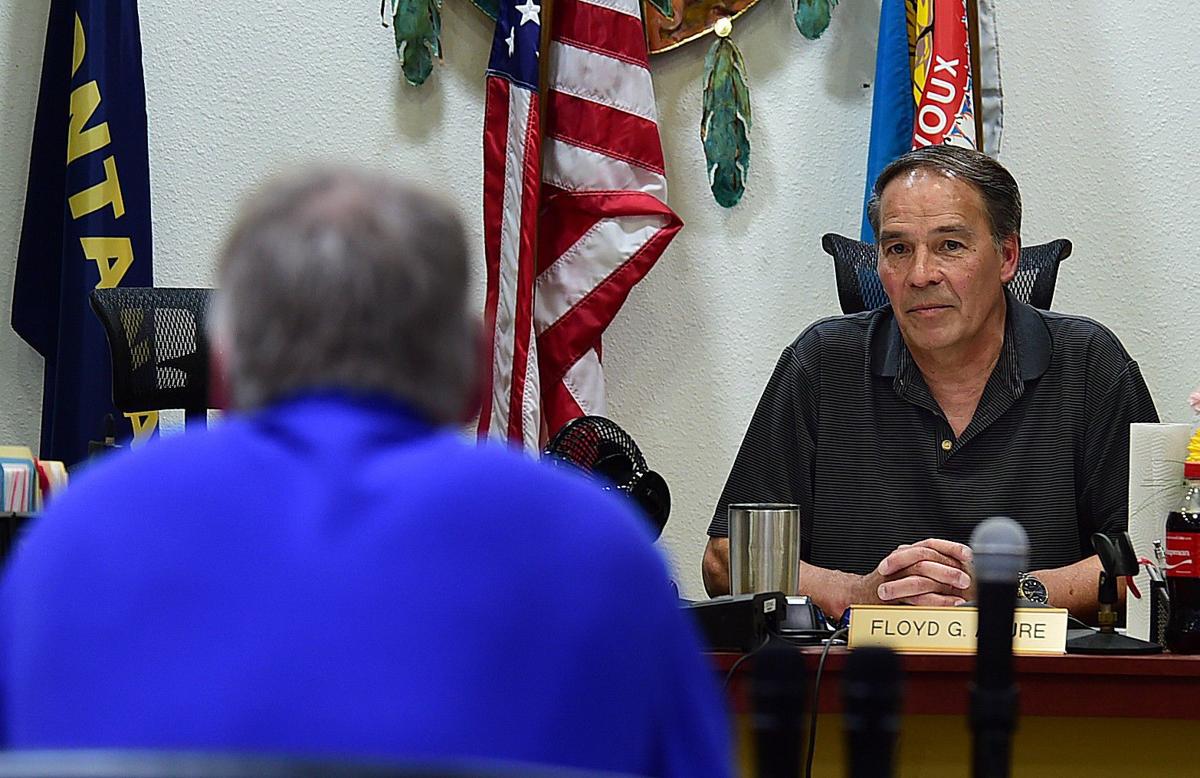 POPLAR — Meth has overtaken the Fort Peck Assiniboine and Sioux Tribes, whose leaders told Interior Secretary Ryan Zinke they need federal help.
Zinke met with members of the tribal executive board for an hour May 20, during which Chairman Floyd Azure described a drug problem that was grinding the Hi-Line reservation to a halt.
"We have a massive drug problem in that we have a shortage of law enforcement, not only in our department, but in the county's department. It's pretty much overtaken us," Azure said. "We have 107 kids in foster care right now, and the majority of that is because of drug problems and meth mainly. We had, last count, nine infants born addicted to meth. It's tough to swallow when you see babies in that situation and they didn't ask to be in that situation and they're suffering."
Azure said meth use had put the tribes on a vicious cycle. There have been jobs within tribal government that have gone unfilled for several years because applicants cannot pass a drug test.
Zinke responded, saying, "I know of the nations, you probably have the biggest problem." 
He said he's been to the grocery store on the reservation where drug addicts gather, "and watched all the people around it and talked to the veterans here who have been on it."
Within the federal government, discussion about drug abuse has centered on opioids, both in Indian Country and the United States in general, Zinke said.
Prescription pain killers, like oxycodone and hydromorphone, are a major opioid problem, accounting for 40 percent of opioid overdoses recorded by the Centers for Disease Control and Prevention in 2016, the most recent year available. That year, 42,000 people died from opioid abuse. It's a problem even congressional Republicans have implored the White House to meet with a plan.
That doesn't mean meth abuse has been lost in the discussion, Zinke said. In Fort Peck, devastation by meth is palpable. Zinke's Interior, which oversees the Bureau of Indian Affairs, sees the treatment of addicted mothers and grandmothers as the best way to break the cycle.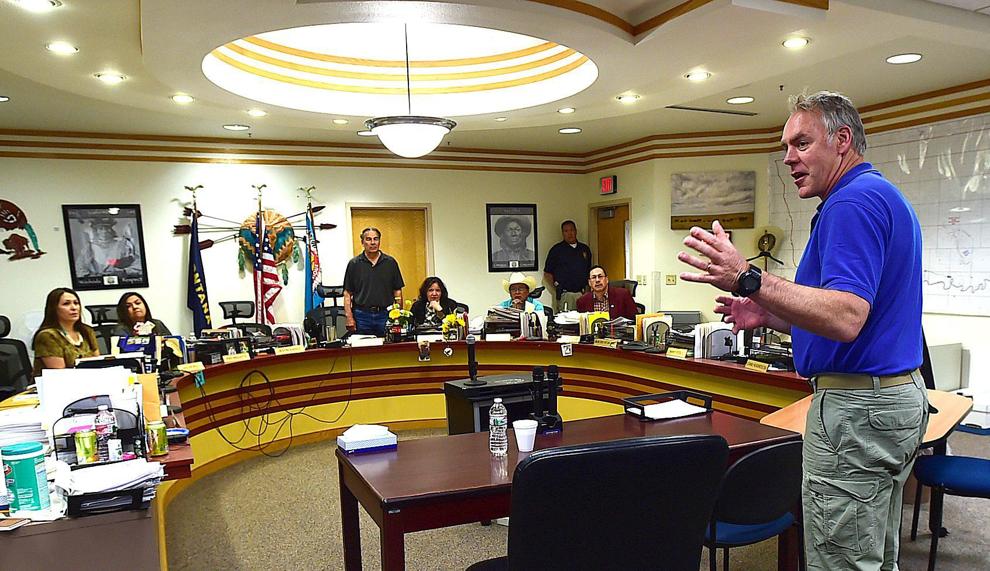 "The fabric of the tribe is moms and grandmas. And when moms and grandmas are addicted, then the whole fabric of the tribe begins to rip," Zinke said. "Then kids get transferred over to uncles and different relatives, and that's a new set of challenges. We think that focusing on moms and grandmas on rehabilitation in a community is a priority, and it won't solve the problem, but I think it's the best solution up front."
Interior law enforcement agencies from BIA and other departments like the National Park Service, may be called in to observe and strategize about how to capture drug dealers, Zinke said. Prosecuting drug crimes that occur both on and off reservations can be tricky and requires coordination with the Department of Justice.
"One of the council persons who is not here is always talking about, 'We need to help the moms, the grandmas, the females,'" said Marva Chapman-Firemoon, a tribal board member. "To me, I think we need to help our children. That would be my first priority, maybe for us to get a dormitory. And I always say that the federal government took our kids off the reservation, took them to boarding schools and all that, but now we want a boarding school, or a dormitory, either one. I think that would be helpful because it would keep our children safe while we worked on the other ones."
Azure suggested a drug treatment center was needed.
Zinke suggested Riverside Indian School in Anadarko, Oklahoma, as a location that could take school-aged children out of a drug-troubled home for several years, if need be. Students are referred by themselves or by family members.
Tribal board members also voiced concern about the proposed path for the Keystone XL pipeline, which doesn't cross the Fort Peck Reservation but is threaded beneath the Milk and Missouri rivers in the general area of the tribe's drinking water intake and irrigation outlets. Zinke said he would look into the details of the pipeline, but told Azure the executive board's concerns were noted.
Tribal leaders also thanked Zinke for his help securing Yellowstone Park bison for the Fort Peck Assiniboine and Sioux, who are building their own genetically pure bison herd. The tribes were to receive bison this year from a quarantine facility near Gardiner, but vandals cut the fence to the facility, turning the bison loose into a herd of non-quarantined bison exposed to brucellosis, a disease that can cause cattle to miscarry.
"I want to thank you for the great job you've done for us with the bison, the Yellowstone bison and where we're at where we can get them in eight or nine months," Azure said. "You've been basically at my side fighting for them with me. I appreciate what you've done."