Bryan Wells was a senior in high school when he bought his first acre of land in Paradise Valley near Old Chico.
"I pinched myself for 10 years every day that I had an acre of ground," he said, a smile spreading across his face. He had earned the money working for the railroad.
Now 61, Wells has slowly added more acreage and built a business around refurbishing and renting out vacation cabins in Emigrant Gulch, a narrow gap in the Absaroka Mountains next door to Chico Hot Springs Resort.
"I've lived in the gulch for 43 years, raised my kids here," he said. "It was a great place to raise kids."
Wells' homeland is now at ground zero for a mining proposal at the upper end of the gulch. Lucky Minerals, a Canadian company, has proposed drilling up to 30 exploratory holes on 135 acres in the St. Julian mining patent, roughly 5 miles southeast of his property. Although the mining claims are private, the area is surrounded by the Custer Gallatin National Forest and sits 2 miles north of the Absaroka-Beartooth Wilderness Area.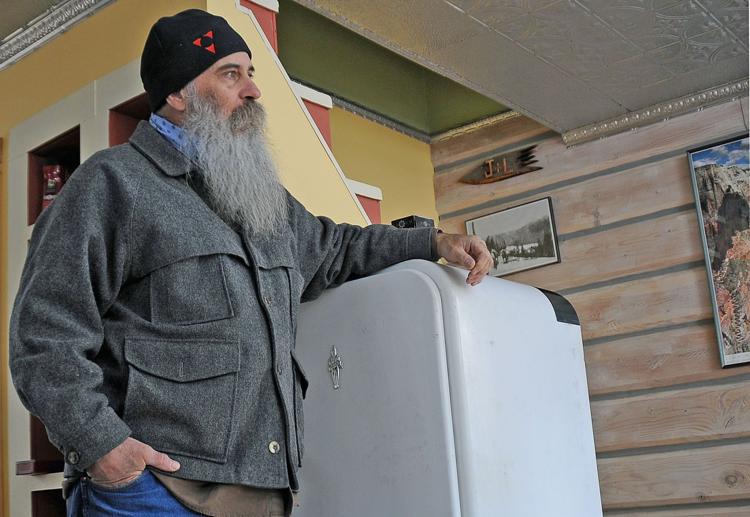 Taking a stand
The mining proposal has united many Paradise Valley and Livingston residents, business owners, environmentalists and recreationists in opposition to the project.
"This type of mining would irreversibly change Emigrant Gulch," said Hilary Eisen, of the Winter Wildlands Alliance, one of the mine's opponents. "And it's not compatible with recreation values and scenic values."
Shaun Dykes, vice-president of Lucky Minerals Montana, said opponents are blowing the exploratory drilling out of proportion in hopes of discouraging investment in the company, and environmental groups are using the prospect of a mine to raise money for their coffers.
"The actual drilling and exploration doesn't cause harm to the environment, which has been proven in many, many different jurisdictions," Dykes said. "We're not even looking at a mine at the moment."
First miners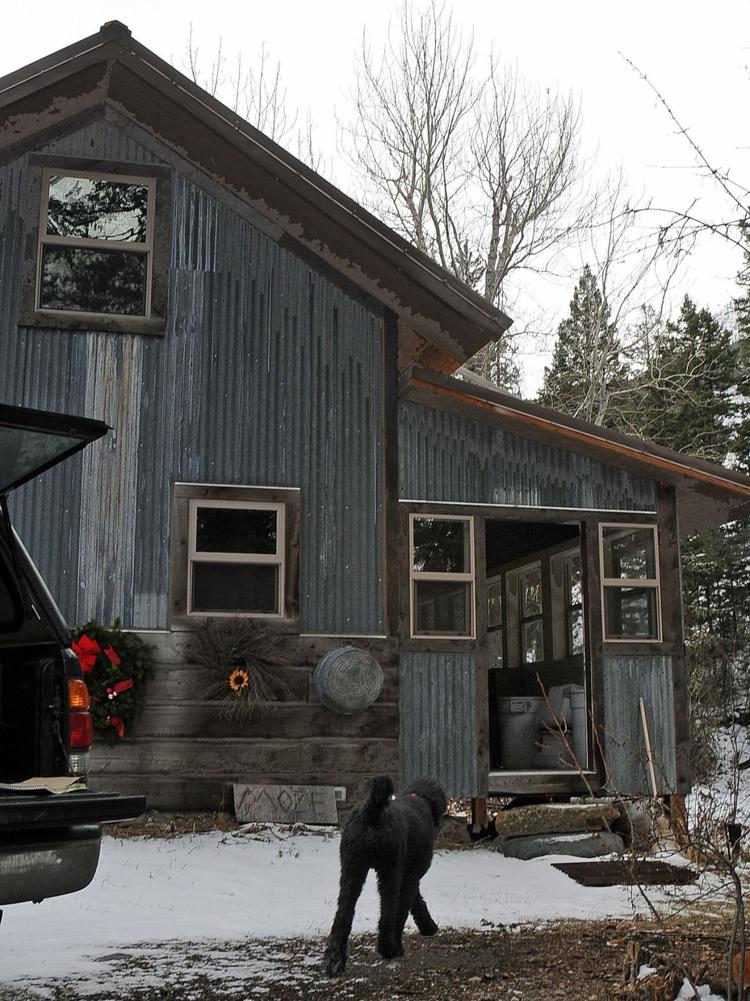 This isn't the first time mining companies have explored or worked the area. Emigrant Gulch got its name from the first miners who arrived in the 1800s. According to Thomas Turiano's book, "Select Peaks of the Greater Yellowstone," the first miner to discover gold in the area was Thomas Curry in the fall of 1863.
Turiano wrote that Curry stopped a wagon train of immigrants traveling to Virginia City's gold strike in 1864 and "coerced" 30 men to join him. Turned back by a formidable force of Indians, the miners persisted until a small village was built at the mouth of Curry's Gulch.
"By spring of 1865, Yellowstone City had forty cabins and supported some 300 migrant gold diggers," Turiano wrote. "Curry's Gulch was soon renamed 'Emigrant Gulch' for this influx of people and the mountain at its head earned the name Emigrant Peak."
The boom was short lived, though. By 1866 the area was "virtually abandoned," Turiano wrote. "Dredge mining in Emigrant Creek later obliterated all traces of Yellowstone City."
On their heels
The American Climax Co. explored Emigrant Gulch's mining potential in 1937 and 1961-63, according to the Yellowstone Gateway Museum in Livingston. Wells said small mining operations have worked the area throughout his lifetime. In 1973, a dragline — a large excavator — was constructed to move rock.
"They've come and gone since I've been here," Wells said. "There's been some big companies explore up here and drill and little small operations, too."
Wells remembers when Pegasus Gold Inc. used helicopters based at Old Chico to fly in crews and equipment to explore the area, but they never decided to mine. Historical photos in the Livingston museum's collection show the remains of an old stamp mill in the gulch, a large dredge, hydraulic mining, old mine adits and numerous drilling rigs up until 1992.
"It's been mined for decades," said Dykes, of Lucky Minerals. "It's not a pristine area."
Drilled
Wells is concerned that Lucky Minerals' proposal is to drill much deeper into the mountain. Depending on what's found, five to 30 holes could be bored 1,000 to 2,000 feet underground, according to Lucky Mineral's plan of operations filed with the Custer Gallatin National Forest and the Montana Department of Environmental Quality.
The DEQ is working on a draft environmental assessment for the Lucky Minerals proposal that should be available for public comment sometime this spring, said Kristi Ponozzo, DEQ public policy director. If Lucky decides to proceed with mining, it would have to submit another operation plan for DEQ scrutiny.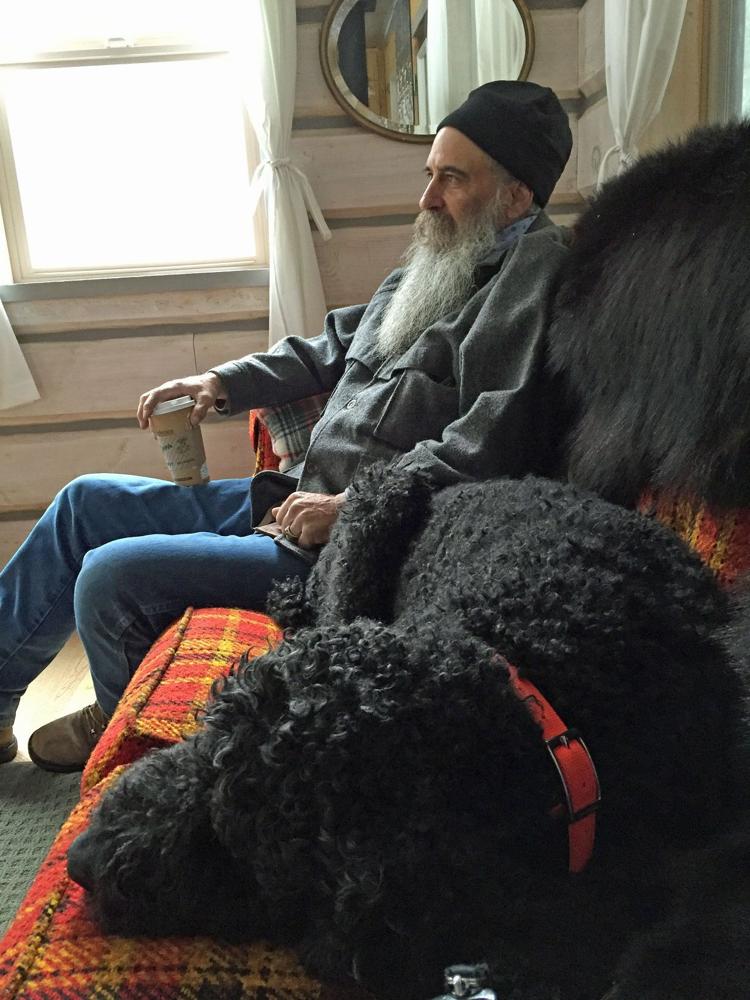 "That whole mountain is like a sponge full of water," Wells said, and poking it full of holes could cause adverse effects that no one could foresee. He's specifically concerned that it may affect nearby Chico Hot Springs, since that's the source of his business.
"My main concern is that it would destroy my business and my neighbors' businesses," Wells said.
Dykes said it would "behoove everyone in the area to find out what" is going on in terms of the area's groundwater, something that can only be determined by drilling.
Chico
Down the road at Chico Hot Springs, owner Colin Davis has helped organize the Yellowstone Gateway Business Coalition in opposition to the mine. The group will meet at Katabatic Brewery in Livingston on Thursday at noon to announce a "major new initiative to protect their communities and economy," said Marne Hays, of Business for Montana's Outdoors, which is helping to promote the effort.
"We're collecting signatures from businesses, homeowners and ranchers to have a single voice," said Karrie Kahle, special events coordinator at Chico. "Our end game is to someday be able to permanently protect public lands in the area."
Chico could bear the most visible brunt of heavy truck traffic if a mine were ever opened in Emigrant Gulch. The county road travels right through Chico's parking lot, next door to its saloon and lodges.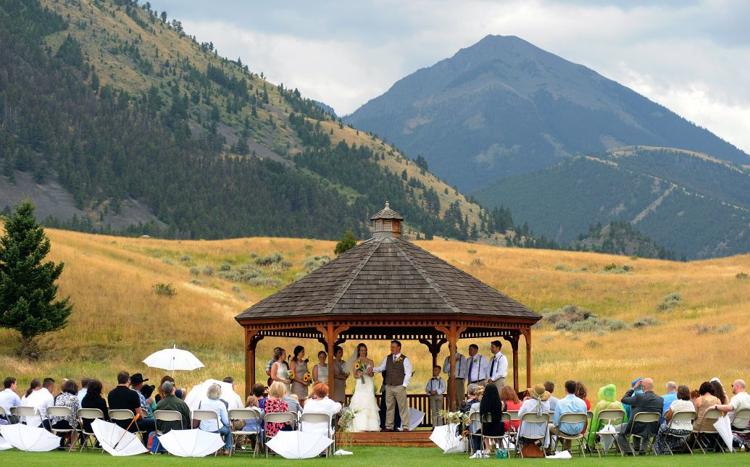 Chico employs 190 people and has 100 lodging units, from small rooms to entire cabins. No matter the season the resort seems to be popular with families, couples getting married and business groups.
"Chico is immensely popular," Kahle said. "It's been here for 100 years. People from all over the world want to come to Chico, soak at Chico and get married here."
And the speculation that drilling could dry up or harm Chico's hot spring is even more concerning, Kahle said.
"We don't know where the head of our hot springs or cold springs is," she said. "The potential that it could kill our springs is real."
Dykes, of Lucky Minerals, said the hot springs is so far away from where his company plans to drill that there's no way there could be an impact, calling the implication a "huge exaggeration." The areas are separated by several major faults, he said, adding that Chico's hot water is coming from an aquifer much deeper than Lucky Minerals plans to drill, that's why it's so hot.
You have free articles remaining.
Near Yellowstone
For some, that fear of deep drilling extends 35 miles south of Chico to Yellowstone National Park. The park's world-renowned geothermal features could also be at risk from holes bored into the region's complicated and little understood plumbing system, opponents have argued. Fears about risks to Yellowstone have been heightened by a proposal by Crevice Mining Group LLC to develop a gold mine near Jardine, about 4 miles north of Yellowstone National Park's northern border.
"Placer gold was first discovered in the Jardine district in 1866," according to the Bureau of Land Management. "Commercial mining for gold and arsenic began in 1880 and continued until 1948, when low arsenic prices and a mill fire brought production to a halt."
TVX Mineral Hill Inc. opened a mine near Jardine in the late 1980s which operated until 1996 when metal prices fell, after which TVX reclaimed the area. The Crevice Mine will be about a half-mile east of the old mine on 7 acres. The plan is to excavate an adit about 300 feet underground to assess the ore body.
Recreation economy
"Both Emigrant and Crevice mines sit next to Yellowstone National Park and the Absaroka-Beartooth Wilderness, places that have already been set aside for recreational enjoyment," said Mike Fiebig of Montana Backcountry Alliance, a nonprofit conservation group with an office in Bozeman. "These mines stand out as not fitting in with those values."
Livingston businessman Dale Sexton, who has owned and operated Timber Trails outdoor store for 21 years, acknowledges that mining has value, but he disagrees about where it should occur.
"It comes at a cost," Sexton said. "There are those of us who believe in the recreation economy, and we're not adamantly opposed to mining. But the recreation aspect of the economy is a huge driver as well."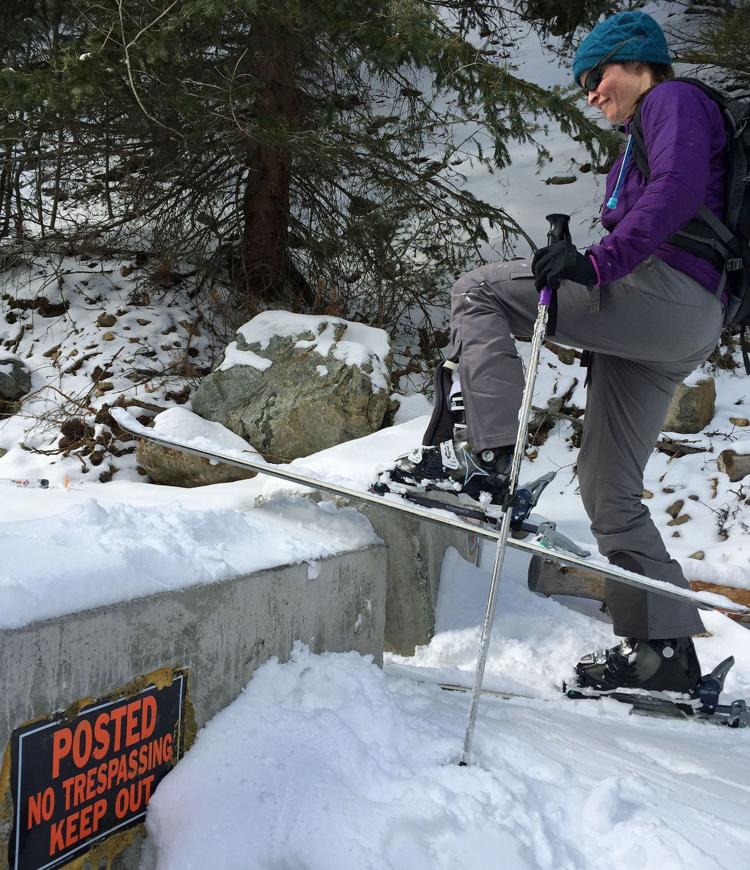 Dykes countered that the recreation economy is only as good as the United States' economy. In a recession, the first item to be cut from people's budgets is travel.
"Places have to have a diverse economy," he said.
Park County commissioner Steve Caldwell said there are also the negative impacts of mining that aren't associated with a recreation-based economy, things like air and water quality, public health and safety, demands on law enforcement and emergency services.
"In terms of economic activity, other business sectors will be affected, Chico being a prime example," Caldwell said.
A former mining industry professional, Caldwell may seem like an odd critic of the business, but he said people looking at the mines "with stars in their eyes" about the potential high-paying jobs may not realize that many of those positions won't be available to the average Park County resident.
Yet Dykes said he plans to use Montana drillers for the initial exploration of Emigrant Gulch.
DEQ analysis
As it stands, there's little opponents can do to stop the mines other than to exert political pressure. The Montana Department of Environmental Quality will review the mining companies' operation plans and make suggestions. The companies must meet state and federal air and water quality requirements to receive a permit and must also post bond equal to the cost of any reclamation work.
The DEQ is still compiling scoping comments on the Crevice Mine before it decides how to move forward on that project, said Ponozzo, of the DEQ.
Opponents to the mines see their role as pushing for the most stringent environmental controls possible or convincing the companies to look elsewhere.
"The company has the power to change their mind if they see this is not the best place," said Eisen, of the Winter Wildlands Alliance. "The Canadian company maybe doesn't understand. The project looked good on paper, but once you start getting to know the area and the people affected there are easier and more appropriate places to mine."
Dykes calls the mining project's opponents "hippie crits," as in hypocrites.
"They drive up in a car and use a cellphone, where did the metals come from for that?" he said.
"We're not saying hell no," Caldwell said. "But if there ever is a mine there it's going to meet the most stringent environmental requirements."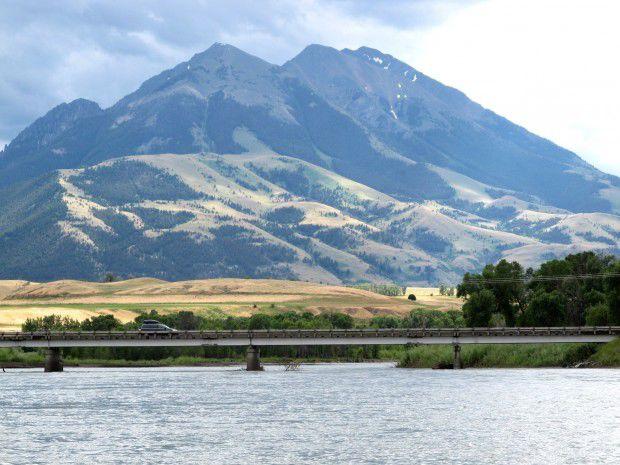 Forest review
That has already worked to some extent. After initially seeking a categorical exclusion to explore on Forest Service lands, last year Lucky Minerals withdrew its application when the forest decided a more detailed environmental assessment was required.
"They went way overboard in reaction to all of the hysteria," Dykes said.
He added that it wasn't worth it to pay for such a study yet.
"They basically said they're not interested in expending the time or resources to conduct that analysis," said Alex Sienkiewicz, Yellowstone District ranger. "It's important to note that should they continue to move forward they still need to use the Forest Service road system to get in and out unless they do everything by air."
That means the company would have to come back to the Forest Service for a road-use permit. Sienkiewicz said the existing road is comparable to a Jeep trail and would need "significant improvement" to handle heavier trucks and equipment.
Lucky Minerals would also have to pay for an environmental assessment if it decides to proceed with exploration on the forest's mining claims.
Other avenues
Eisen sees the Custer Gallatin National Forest's upcoming revision of its management plan as another possible route to convey concerns about mining in the entire forest.
"We have an opportunity to talk about the future of public lands in this area," she said. "It gets back to the question of: What is the future of our community? What do we want to look like?"
Wells, the Emigrant Gulch landowner, lives among the many scars of past mining ventures, so he is a bit pessimistic about the possibility of a new mine at the headwaters of his homeland. He also worries that truck and machinery traffic will take away from the area's scenic beauty and peacefulness.
"Mining has a bad reputation," he said, "but it's deserved."
Dykes, of Lucky Minerals, agreed that mining in the past had a deservedly bad reputation, but that new regulations and knowledge have changed the industry.
"It took 20 years for environmental groups to make these changes," he said. "Now it's gone too far" and it's time for the pendulum to swing back in the other direction.