Dr. Brook Murphy, a native of Eastern Montana, knows how important medical care is to a small town.
Now in his first year of residency in Billings as a family physician, Murphy plans to practice in the state after he completes his three years with the Montana Family Medicine Residency program at RiverStone Health.
"I want to serve underserved patients, whether that's in rural Montana or here in Billings," Murphy said recently in an interview, dressed in his crisp, new white lab coat. "I definitely have a pull to rural medicine because I grew up in Glendive."
That's good news for a state that's largely classified by the U.S. Department of Health and Human Services as medically underserved and grappling with a shortage of health professionals.
Thirteen Montana counties, 12 of them on the eastern side of the state, don't have any physicians, according to the Montana Medical Association. Another eight, spread more evenly across the state, have one doctor apiece.
Compounding that, in a state where the population is projected to be the fourth oldest in the nation by 2020, physicians, too, are growing older.
"Montana has a significant portion of physicians in primary care over age 60," said Dr. Jim Guyer, program director for RiverStone's MFMR program.
That's why programs like MFMR and Billings Clinic's Internal Medicine Residency are good news for the state.
"Studies over the years show that residents tend to practice within close proximity where they train," Guyer said. "They tend to establish their families in that community and stay nearby."
For MFMR, the oldest residency program in the state, the proof is in the results. Since the program was founded in 1995, more than half — 75 of 129 graduates — are practicing in Montana.
"That's really high," Guyer said. "Other programs consider it a success if they have 30 percent practice in a rural or frontier setting."
The family physicians are located throughout the state, from Thompson Falls on the western edge of Montana to Cut Bank in the north, Dillion in the southwest and Glasgow and Miles City on the eastern side of the state. Another 27 have remained in Billings.
For the class of 2021, the program received more than 1,250 applications and completed 80 interviews before paring the number to eight, including Murphy.
Meeting a need
Billings Clinic established the first internal medicine residency in the state in 2014. Three-year graduates now practice in Sheridan, Wyoming, Lewistown and Billings.
It was seen as an answer to a growing need, said Billings Clinic CEO Dr. Randall Gibb.
"Conceptionally the residency program came about with the direct understanding that we did not have or could not attract high-quality internists in a rural area, but we knew the need was there," he said.
That was true for Billings as well as smaller towns in the state, Gibb said.
The Billings Clinic program received more than 3,000 applications for the fifth class of residents who began work in July. The program has two components.
Eight internal medicine residents are chosen to complete a three-year residency. Four others spend one year at Billings Clinic before going elsewhere to finish their chosen specialties.
Like MFMR, Billings Clinic's program has a rural focus, said Dr. Mark Lee, program director. At any time, two residents are at rural practice sites.
The skill set required in a rural practice is different from one in a city, he said.
"They don't have the resources of a surgeon or cardiologist at hand, so they have to use the skills they learned to decide if they need to make a call to get blood products to transfuse the patient or call LifeFlight," he said. "They can provide a much higher level of care in a rural area but also know what's available in the larger area."
One unique feature of the Internal Medicine Residency program, Lee said, is it frontloads a lot of the outpatient training into the first year of the program. By the start of their second year, residents are prepared to work in a rural setting as if they were third-year residents, he said.
Part of what has allowed the residents to practice in those rural settings is funding from the Helmsley Charitable Trust, Gibb said. The trust provided a grant to help Billings Clinic embark on its rural mission.
It also is providing funding that covers the cost of two residents. That's crucial, Gibb said, because Medicare, which pays a major share of expense of the program, will not cover the cost when residents train off-site.
That's something Billings Clinic is working with state and federal legislators to change.
"It's a barrier," Gibb said. "When you have good education happening at the main campus and the same kind of excellent training happens at a rural site, we believe funding should follow that resident."
Walter Panzirer, a trustee with the Helmsley Charitable Trust, said the trust is committed in a number of ways to promoting rural health care in the upper Midwestern states, which includes Montana.
"We have a physician shortage nationwide, and it's magnified in rural areas even worse because the workforce shortage is so horrible," Panzirer said.
He echoed Guyer, saying residents tend to live where they train. The more residents are exposed to a rural lifestyle, Panzier said, "the higher the likelihood people will practice there."
Also committed to rural health care is Montana TRUST. Through TRUST, interested students are exposed to rural health care during their four years as medical students in the WWAMI Medical Education program, through the University of Washington School of Medicine.
Dr. Jay Erickson, Montana WWAMI clinical dean who oversees clinical training for Montana's WWAMI program, came to the post in 2004. He trained in Minnesota in the early 1970s in a program that began addressing the inadequate number of physicians in rural settings.
When Erickson came to Montana, he thought a similar sort of program made sense.
"We took the existing program and did some classes around rural health and some experiences where we matched each student upon admission with a specific community, preceptor and set of patients," he said. "That was really unique."
Of the 30 medical students admitted to the Montana WWAMI program each year, 12 are selected to be part of the TRUST program. They do all the same work as the others, plus the additional coursework and clinical work unique to rural medicine.
Students are matched with a preceptor at a medical center in smaller towns, including Livingston, Lewistown, Hardin, Miles City and Glasgow. During the first 18 months the students return to their assigned center for four or five days at a time.
In their third year they spend five months at that same center, under the preceptor's supervision, completing a number of rotations and interacting with patients. Then they move to a larger tertiary hospital for other rotations, to get that experience as well.
Of the students who have chosen to be part of Montana TRUST, the majority go into family medicine, "which for rural medicine is what we need," Erickson said.
Probably the biggest change since the program began is the trend of admitting more students into WWAMI and Montana TRUST from the state's smaller communities, such as Plevna and Hysham.
"The data is pretty clear if you grow up in a community, you're three times more likely to return there than the average medical student," he said. "So the data is on our side."
Hometown docs
Murphy, the first year resident in the MFMR program, grew up in Glendive. He started medical school in 2014 at the University of Washington, one of 12 in the Montana TRUST program.
He worked in Miles City under the tutelage of Dr. Susan Gallo.
"She was amazing in how she showed me not just how to take care of patients well, but how their entire lives affected their health," Murphy said. "TRUST is a good program to get exposure to be a physician in a small town and see the art of medicine in a rural setting."
It set him up to succeed as a resident, he said, and Murphy is excited to continue that rural focus in the family residency program at RiverStone Health. The program stood out to him, Murphy said, because it is strong both in outpatient and inpatient medicine and it has an advocacy track, "something I want to get involved with."
"What we do in the clinic is one thing; what we can do out in the community also helps patients' health," he said. "And the attendings are extremely supportive here and all the staff."
Murphy's heart has always been in Montana. He enjoys the open feeling of the Big Sky state, the outdoors and all it has to offer.
His family lives in the state, and he's drawn to the people.
"I love how down-to-earth, humble they are," he said. "I miss going to a grocery store and being able to talk to people you don't even know."
Murphy, who originally studied engineering, first felt a tug toward medicine when he went on a relief trip to Burma after a cyclone in 2008 killed 140,000 people. He went with a group that helped children get to an orphanage.
It inspired Murphy to want to work one-on-one with people. He also recognized that a lot of people closer to home need medical help.
"I realized growing up in Montana that we have a lot of underserved people," Murphy said. "We don't have to go to a Third World country to help out. We have a great need here."
Gallo, in addition to being a preceptor, is a family physician at Billings Clinic Miles City. A native of Hysham, she was a member of the first class of residents who graduated from the MFMR program. She completed rotations in Miles City and Sidney.
"Thinking I wanted to stay in Montana, I didn't want to be the only doctor in town, but I wanted a smaller community," she said.
She sees the benefits of medical students getting a firsthand look at medicine in the smaller communities, as they do through Montana TRUST, as well as the two Billings residency programs.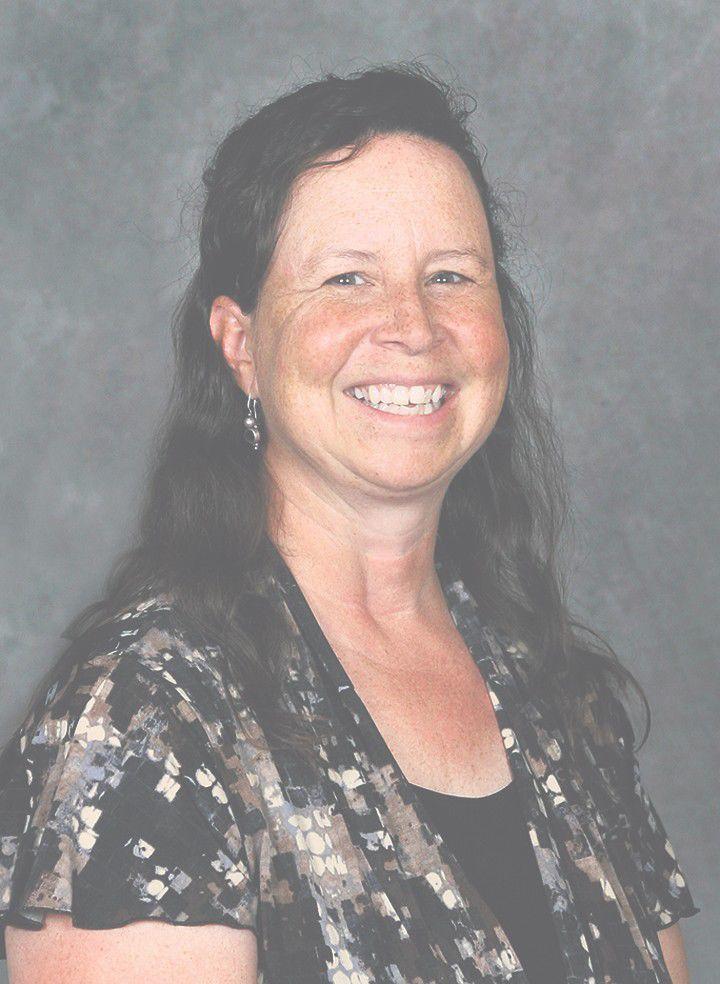 For one thing, students get more hands-on experiences.
"They say they see things here their classmates in Seattle don't get to," Gallo said.
For another, they can see what practicing in rural Montana is like.
"I have students now from Wibaux and Plevna, small Eastern Montana communities," she said. "And this gives them the opportunity to come home and experience medical education here."
When Gallo was first part of the MFMR, she and other students were asked to testify before a legislative committee. Part of that testimony focused on the fact that Montana had a physician shortage with a growing number of doctors looking toward retirement.
"I think we're helping put a dent in that problem," Gallo said.
Dr. Sierra Gross is part of that solution. Gross, who grew up in small agricultural town outside Reno, Nevada, graduated from the Billings Clinic Internal Medicine Residency in 2017 and now practices with Big Horn Medicine at Sheridan Memorial Hospital in Wyoming.
Growing up, Gross got exposure to larger hospitals when her brother, diagnosed with leukemia, had to travel three hours from home for treatment. That was where her interest in medicine first began.
Many years later, she was drawn to the Billings Clinic residency because of its focus on allowing internists to practice with underserved populations in Montana and Wyoming.
"And then having such a great facility at Billings Clinic with many subspecialists as a team worked very well," she said.
It also allowed her to train both in inpatient and outpatient settings, "which is what most rural sites need, someone who can do both," Gross said.
During the residency, she did rural rotations in Lewistown and Sheridan. When she was offered a job in Sheridan, which has a population of about 17,500, she was pleased to accept, calling it a good fit.
She enjoys small-town life, seeing patients both in the office and outside at a store or a community event. Of course, that's accompanied by interactions that may not take place in a larger city.
"I might be enjoying watching a ballgame and get a family member or patient stopping me to ask a few things," Gross said. "I can either redirect them, or if it's something simple, I can give them an answer."
Gross remembers how daunting it was for her family to travel to a big city and not know anyone there or at the hospital to lean on for support. She enjoys providing that to the patients she serves, both those in Sheridan and others who come there from even smaller towns.
"To have someone like myself, an internist, who can help them navigate what's going to happen with their care, in addition to the quality of care we have for them to get, is very rewarding," she said.