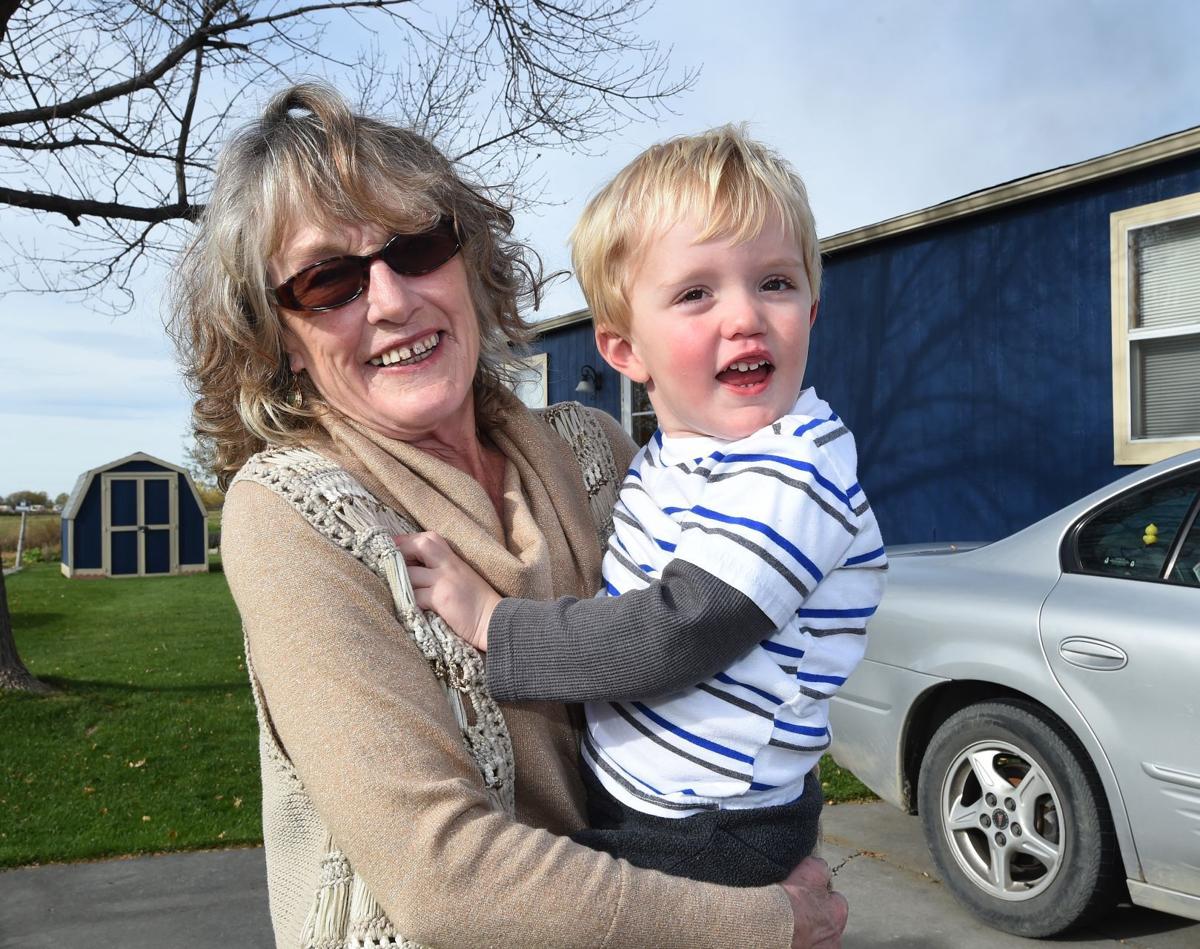 In July 2015, state social workers showed up at Lavonne Bermes' home in Billings to let her know she'd have to take care of her 11-month-old grandson.
The boy, Paxton, had been removed from the home of his parents, Bermes' son and his girlfriend. Both parents had used methamphetamine and alcohol before and during the pregnancy, and the child was born with a host of disabilities as a result, Bermes said.
"You instantly start to prioritize," said the 69-year-old. "I haven't raised any kids in a long time, and I had to figure out how to go back to being a mother to a baby full time."
Bermes' life had changed unexpectedly. She'd lost her job after a neck surgery limited her mobility, so she had little income when she agreed to care for Paxton.
She worked hard to raise her grandson, and sought disability and foster care payments to help make ends meet.
"Every child needs to be loved, and he's been a gift from God," she said.
But a child with his needs and disabilities requires a lot of attention, and the stress from managing it all began to wear on her.
Earlier this year, statewide program Lifespan Respite, which helps caregivers take a break, gave Bermes $400 so she could take a quick vacation to Washington to see other family.
It's a gift that has stuck with her.
"All that I can say is respite saved me," Bermes said. "I hadn't been able to leave the house, or leave Paxton, for almost two years. And I was exhausted. That $400 — I know it doesn't seem like much — what it did for me, that's what made it a million-dollar vacation."
Respite care
In August 2017, the three-year federal grant that funds the program's efforts across Montana will run out. Officials hope to find other ways to provide much-needed help to caregivers like Bermes statewide.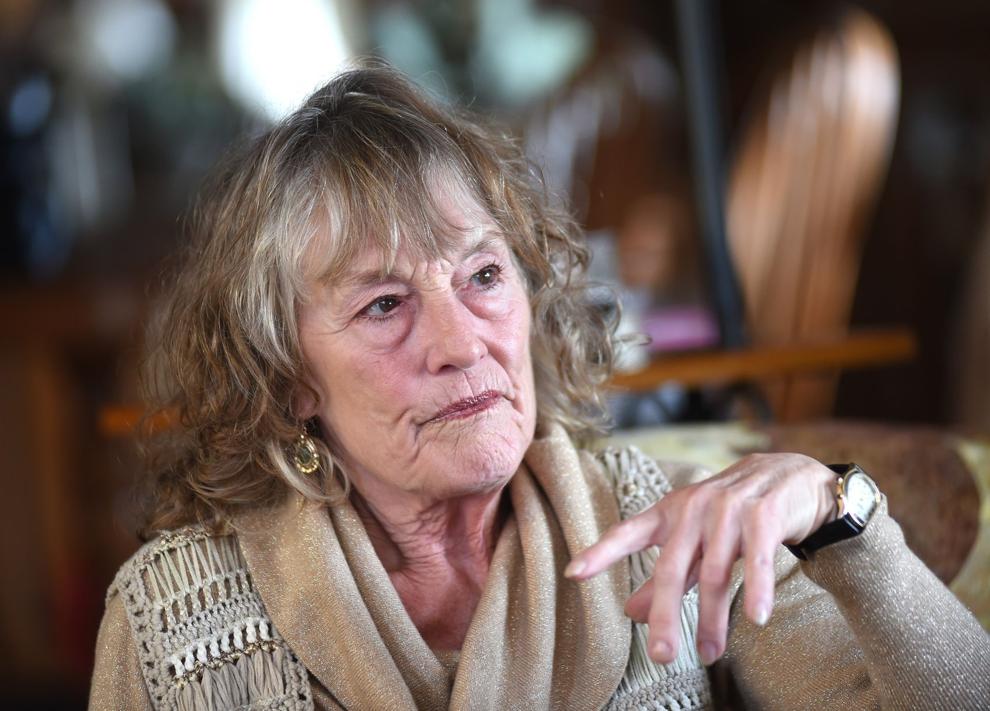 "The problem with federal grants is that they're always time-limited," said Vickie Clear, Lifespan Respite program coordinator for the Developmental Educational Assistance Program, the Miles City-based nonprofit contracted by the state to administer the respite program. "They're not a permanent source, so that's why we're looking for more sources. That's the whole goal. We do not want to start a program that's very successful and meeting needs only to have it close up."
In Montana, an estimated 118,000 caregivers provide roughly 110 million hours of unpaid care that's worth about $1.4 billion each year, according to DEAP.
Lifespan Respite provides eligible caregivers of all ages to bring in another qualified caregiver. That gives them a small amount of time to take a break or tend to other matters without worrying about providing care.
The money comes from a three-year federal grant, authorized by Congress in 2006 and provided through the U.S. Department of Health and Human Services' Administration for Community Living, to the Montana Department of Public Health and Human Services.
With oversight from the 100-member Lifespan Respite Coalition, made up of stakeholders from caregiver, provider and state organizations across Montana, the program has given out vouchers to 127 people in 30 counties since August 2015.
Sylvia Danforth, DEAP director, said the program also allows people receiving care to stay in their own homes. With Montana's aging population and geographic diversity, that's increasingly important, she said.
There are other programs in Montana that provide respite care, although they're not funded through the same grant and often focus on a specific population group or region, Danforth said.
"The whole concept is that it's for all ages, all populations, anyone that might have special needs," Clear said.
The program seeks to help a wide range of caregivers, from people taking care of elderly parents with dementia to a parents raising children with special needs.
"It's to give them a break," Clear said. "We find that if they take breaks, they stay healthier and give better care."
Each respite care recipient fills out a survey afterward, and the comments show the wide effect the program has, Clear said.
For one woman, who had been caring for her husband since 1995, "this was the first break she got," Clear said. Another woman shared her relief at getting to sleep in her own bed alone.
"It's little things that just mean a lot to people," she said.
Dwindling funding
In its first year, the program received just $3,000 for direct service, while year two brought $24,500 and the third year, which began in August, has $25,500 to provide. Also for the third year, it received an additional $114,000 in federal funds to provide more direct service, which includes a pledge to provide 200 more vouchers and reach an additional 15 Montana counties.
But, while extensions could be available in some circumstances, it's not clear where continued funding for the program will come from when the grant runs out.
With that in mind, organizers hope to find money to keep the program going as soon as the 2017 Montana legislative session, Clear said.
"We don't know if there would be another (federal) grant that we could apply for, but our goal is to get into the governor's budget or get funding that would be continuing on that we can sustain over a long period of time," she said.
Both gubernatorial candidates have expressed support for the program.
Democratic Gov. Steve Bullock, speaking Sept. 29 at the South Side Community Center, said he would include an unspecified amount of funding for the program in his state budget, citing the long-term care system's dependence on family caregivers and the importance of giving them a breather.
"It's the right thing to do for future generations, as well," he said.
Caring for Montana's elderly and vulnerable populations is important to Republican challenger Greg Gianforte, who would look at the respite issue if elected, said campaign spokesman Aaron Flint.
"Greg believes we need to help care for those who cannot care for themselves," he said. "In addition to considering state funding, Greg will work with our congressional delegation to identify support for programs such as these."
Help at the right time
For Bermes, the help from Lifespan Respite came at the most opportune of times, and she wants it to be something others will benefit from for years.
Nearly two years before she connected with them, she underwent surgery to replace the discs in her neck and, as a result, could no longer continue working as a property manager of low-income housing, a job she'd had for 16 years.
Months later, while laid up on the couch of her West End mobile home and still recovering from the surgery, she learned that her grandson, Paxton, had been removed from his parents' custody by the state. That's when she agreed to take care of the boy.
Paxton, who has vision and hearing problems and can present emotional and behavioral challenges, requires extra and constant care.
Initially, and especially since she was on a severely reduced income and was waiting for disability and foster care benefits to kick in, Bermes struggled with the adjustment.
"I have always been pretty self-sufficient," she said. "I didn't even know there was such a thing as help."
She eventually became Paxton's legal kinship guardian and, in what Bermes described as a "very humbling" experience, began to seek out assistance. She got a case manager through the Mental Health Center, got help from Court Appointed Special Advocates of Yellowstone County, and found other resources.
Because it was difficult to find somebody else qualified and able to care for Paxton, Bermes didn't spend much time with other family members during that time. She hoped to take a trip to Washington to visit another son and two granddaughters. She soon found she couldn't afford the trip, even though she'd already set a date for it.
She heard about the respite program from CASA and applied for a voucher. Initially, a program representative said they couldn't meet her request at the time.
Most applicants hear back on approval within a few weeks of applying, Clear said. That way, caregivers can arrange the respite care "on their own terms," she said. Caregivers then pay the temporary caregivers and receive a reimbursement voucher from Lifespan Respite.
Three weeks before Bermes' scheduled trip, she received a call. She had been approved for $400.
"I just started bawling, because it got me where I needed to go," she said. "I call it my million-dollar vacation. (Paxton) needed me to get away, I needed to get away. We both learned a lot, and I came home energized."