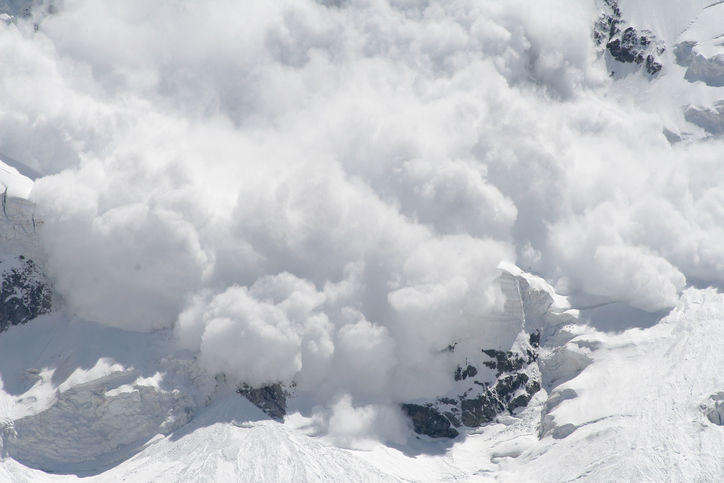 A snowmobiler from Minnesota died Tuesday after he was caught in an avalanche while riding in the Madison Range south of Big Sky.
The Gallatin County Sheriff's Office has identified the man as Weylon W. Wiedemann, 40, from Pine City, Minnesota. He was pronounced dead at the scene, according to a post on the sheriff's office's Facebook page.
Wiedemann was riding with five other snowmobilers from Minnesota in the Cabin Creek drainage on the west side of Sage Peak when he triggered the avalanche from below, according to Doug Chabot, director of the Great Falls National Avalanche Center. Wiedemann was caught in a 300-foot-wide avalanche that traveled about 600 feet down the slope and buried under his sled in 3 feet of snow, Chabot said.
The other riders were able to locate Weidemann, who was wearing an avalanche beacon. One of the skis of his snowmobile was partially visible above the snow.
Wiedemann's companions dug him out after 12 to 15 minutes, but they were unable to resuscitate him. The incident was called in to dispatch Tuesday at 4:49 p.m., according to the sheriff's office.
After wrapping up his investigation of the avalanche on Wednesday, Chabot said three of the six riders were experienced in avalanche terrain, and all were wearing beacons and carrying rescue gear.
"It's tragic on a few levels, because they were doing a lot of things right," Chabot said. "They recognized the signs of instability, they only had one person on the slope, they all had rescue gear, they dug him out really quickly. And yet that wasn't enough, because even if we dig someone out of an avalanche within the first 10 minutes, there's still a 20 percent chance they're not going to make it."
Avalanche conditions on Tuesday were rated "moderate" by the Avalanche Center, although the advisory stressed that unstable snowpack persisted after a snowstorm dumped up to 4 feet of fresh snow in the mountains of southwest Montana. The center noted Wednesday that Wiedemann's snowmobiling group had opted to avoid higher-elevation slopes after assessing the snow conditions, and instead rode along the mountain's lower flanks.
"They triggered a small avalanche, only about 10 feet wide," Chabot said. "They immediately recognized that as a sign of instability, and they were right-on in their assessment."
The larger avalanche that buried Wiedemann took place on a southwest-facing slope, with an average incline of 36 degrees, Chabot said. It broke off as a 2- to 4-foot-deep "hard slab" of dense, wind-blown snow, he said.
From the top of the avalanche to where the debris stopped, the avalanche slid over about 600 feet. Wiedemann nearly escaped being caught in the slide's path, and was only 25 to 50 feet from where it stopped when he was swept downhill.
A separate avalanche Tuesday also caught and partially buried two skiers on the Bridger Range's Saddle Peak, north of Bozeman, according to the center's incident log. Both skiers survived.
Rescuers from the sheriff's office, the West Yellowstone Division of Gallatin County Search and Rescue and Air Idaho Rescue responded to the fatal avalanche, according to the sheriff's office.
"The Air Idaho helicopter was on the scene in 32 minutes but revival efforts of the injured snowmobiler were unsuccessful," the sheriff's office stated.
Members of the Avalanche Center, along with the Gallatin County Coroner, will conduct an investigation of the incident Wednesday. Merienthal said he expects to issue a preliminary report Wednesday evening.
Wiedemann's death is the second avalanche fatality in Montana this season. On Oct. 7, 2017, Bozeman skier Inge Perkins, 23, was caught and killed in an avalanche on Imp Peak, also located in the Madison Range.