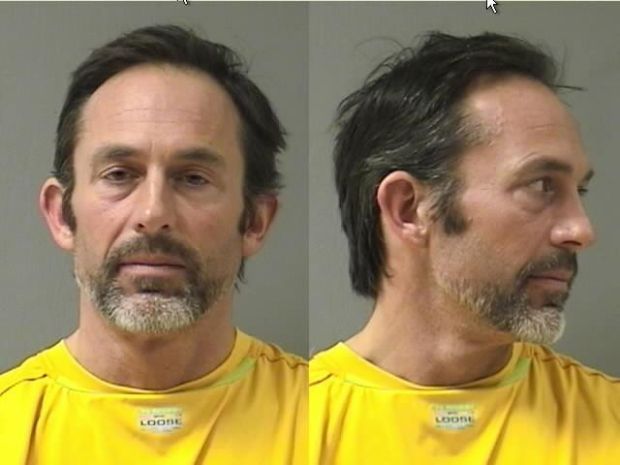 Prosecutors filed charges Wednesday accusing state Sen. Jason Priest of throwing his 4-year-old daughter, shoving his estranged wife and breaking her boyfriend's rib and then struggling with an officer who intervened in the incident.
Priest, 45, faces a charge of felony assault on a minor and misdemeanor counts of partner or family member assault, assault and resisting arrest.
If convicted on the felony count, Priest could face up to five years prison.
The charging documents, filed by Assistant Attorney General Mary E. Cochenour in Carbon County District Court, say the assaults took place at Priest's home in Red Lodge on the evening of Feb. 1.
The documents state that Jonathan Trapp suffered abrasions and a fractured rib and that Priest's daughter had a swollen, 1-inch bump on her head after the incident.
Priest, R-Red Lodge, was elected in 2010 to a four-year term and is the chairman of the Senate Public Health, Welfare and Safety Committee. He is not on any of the interim committees that are meeting between legislative sessions.
The charging documents state that Red Lodge Police Officer Matt Grieshop received a call from Trapp asking that police assist while he and his girlfriend, Anna Priest, who is Priest's estranged wife, picked up her children from the senator's home.
Trapp told the officer that Priest's youngest daughter had called her mother crying and said that Priest had been swearing at her, according to the documents.
In the affidavit, Trapp said that Priest then apparently grabbed the phone from his daughter, swore at his wife and told her and Trapp to "come over here and get your daughter."
The documents state that the officer was aware that Priest and his wife were going through a contentious divorce.
The officer went to Priest's residence in the 200 block of North Word Street and saw Priest on the porch in a heated argument with Anna Priest, the documents state.
Anna Priest stated in the documents that Jason Priest grabbed her by the arm and tried to push her down the steps and that she would have fallen had she not grabbed the banister.
Priest's wife goes on to say that her daughter kept trying to come out of the house and get past Jason Priest and that he would push the child back inside.
Anna Priest stated that Jason Priest then grabbed her daughter like a "sack of potatoes" and threw her back into the house.
The girl and Priest's other two children, ages 7 and 9, who were also at the house, are quoted in the charging documents stating that their father threw their youngest sister back into the house.
The alleged victim later told an investigator that "dad throwed (sic) me and a crash went on the floor," the documents state.
After allegedly assaulting his wife, Jason Priest ran down the steps and tackled Trapp, who was standing just inside the front gate of the property, according to the affidavit.
Officer Grieshop states that Priest appeared to be in "a blind rage" and that Priest was on top of Trapp, punching him.
Priest ignored commands to stop and fought with the officer, who had to fight Priest to the ground to get him in handcuffs, court records state.
Once in custody, Priest agreed to an interview without an attorney present, the documents say. In that interview with Officer Grieshop, the affidavit states, Priest explained he became upset with his youngest daughter because she made disparaging comments about him and said she wanted to be with "mommy" and "Jon."
Priest admitted he should have complied with the officer's requests during the incident, and denied throwing his daughter, saying that instead he quickly picked her up and set her back down, the documents state.
He also told the officer he responded appropriately when he forcibly removed his wife and Trapp from his property and that "he would f------ do it again," court records say.
He went on to state he knew the officer was present and should have asked him to remove Trapp, but that when " … your wife is acting like white trash in front of your children it's not easy to always maintain your composure."
Two days after his arrest, Priest appeared by video from the Yellowstone County jail in Red Lodge City Court and pleaded not guilty to misdemeanor allegations that he pushed Anna Priest and then fought a police officer who tried to arrest him.
Priest posted a $1,500 bond after the hearing and was released from the jail.
Red Lodge and Carbon County officials turned the matter over to the state Department of Justice for prosecution on Feb. 5.
Priest is scheduled to appear on the charges in Carbon County District Court on Feb. 20.
Be the first to know
Get local news delivered to your inbox!