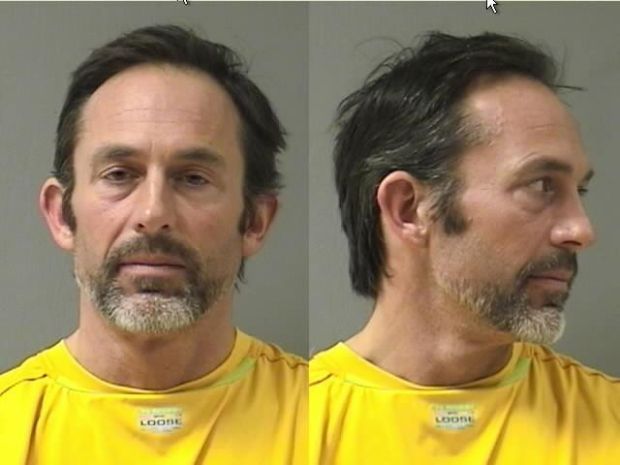 HELENA — State Sen. Jason Priest, R-Red Lodge, pleaded not guilty Monday to allegations that he pushed his wife and then fought a police officer who tried to arrest him.
Priest posted a $1,500 bond after the Red Lodge City Court hearing, in which he appeared by video conference, and was released from the Yellowstone County Detention Facility.
The 45-year-old Republican was booked into the jail on suspicion of partner or family member assault and resisting arrest at a Red Lodge residence Saturday night.
A police citation says Priest pushed his wife away and fought an officer who was attempting to arrest him. The officer identified himself several times and told Priest to stop resisting, the citation said.
City Attorney Hope Freeman said she did not know whether anybody had been injured. She said officials were investigating whether Priest also pushed another family member.
She could not provide additional details, and Priest did not return a call for comment.
He said in court he had retained Billings attorney Vern Woodward, who also did not return a call for comment.
Red Lodge Police Chief Richard Pringle did not return calls for comment.
Along with setting the bond, Judge Steve Muth ordered Priest to have no contact with his wife and to stay away from firearms, Freeman said.
Montana Senate President Jeff Essmann said Monday the allegations are a matter of serious concern and he intends to speak with Priest soon.
"I will ask Sen. Priest to step back from his legislative duties and discuss his continued participation in the business of the Montana Senate from the perspective of what is in the best interests of his family, himself, and his constituents," the Billings Republican said in a statement to The Associated Press.
Priest was elected in 2010 to a four-year term and is the chairman of the Senate Public Health, Welfare and Safety Committee, though he is not on any of the interim committees that are meeting between legislative sessions.
He has not yet filed with the Secretary of State's office to run for re-election this year, though he has until March 10 to do so.
Priest was one of the leaders of a conservative faction in the Senate last year that split with more moderate Republican legislators.
Priest also is a founder of a nonprofit group called Montana Growth Network that champions conservative causes and helps like-minded candidates.