The 1990s aren't exactly ancient history, but it is in the past, and that makes it part of Annaliese Warhank's job.
She's an archivist with the Montana Historical Society in Helena studying the decades in which Montana-made beer began to flow again. Two years ago, she started the Montana Brewery Oral History project, inspired by a similar project in Oregon.
Although we don't have nearly the number of breweries Oregon has, "it's a huge part of our culture," Warhank said.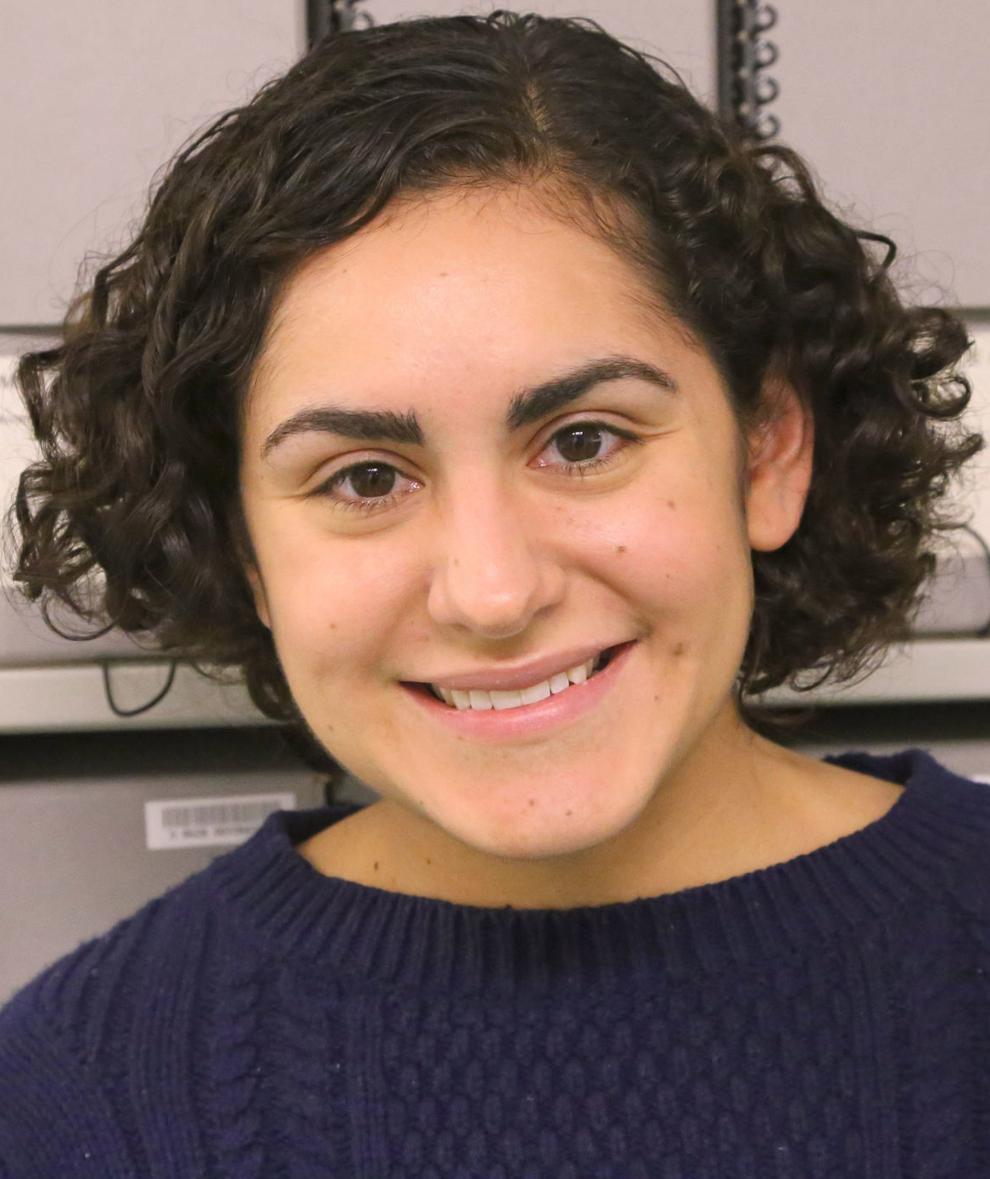 The project began with two recorded interviews and blossomed into a collection of 20 conversations with people involved in Montana's brewery boom of the 1980s and 1990s, focusing on the main players in the legislative debates that resulted in a change of law allowing craft breweries to sell their beer on site.
Warhank's first interview was with Steve Lozar, a beer lover who was literally born to be a beer historian. His great-grandfather had a hand in the Kessler Brewing Co. of Helena in the late 1880s, and his family ran saloons in East Helena. Lozar has been collecting beer memorabilia since he was a kid and that collection now resides in his Montana Brewery Museum in Polson where he lives.
"Anything that preserves Montana's history I am totally and completely for it," said Lozar.
Warhank expanded the project with a $4,500 grant from Humanities Montana and added another oral historian, a transcriptionist, and four board members to the team. 
Montana's beer rebirth
Bayern Brewing owner and brewmaster Jürgen Knöller recalls the rebirth of craft beer. He was 18 when he began working as a brewer in Germany, but wanted to travel abroad. He found a program in Munich that sent graduates around the world after obtaining a brewmaster's degree. After graduating, he was connected with a German couple who owned Valley of the Moon Ranch in Missoula.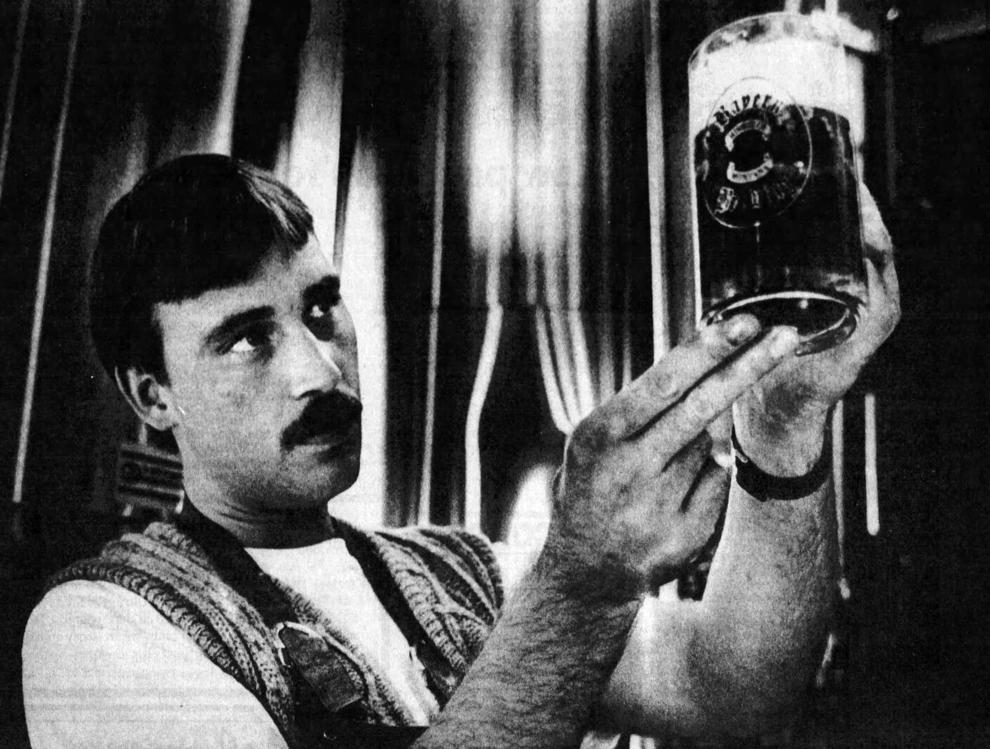 "Missoula, Montana? I went, like, what on earth and where is that?" said Knöller during his interview with Warhank. Once he found the town in an atlas, he figured he'd be able to live as a ski bum. "I'll brew a little beer and go skiing. Just like everybody that age thinks," said Knöller.
He made his way to Montana in the late 1980s and was hired as the brewmaster for Bayern Brewing. True microbreweries were rare in in a time dominated by giant corporate brewers like Budweiser, Coors and Miller. 
Knöller bought Bayern from the original owner in 1991, and started building his brand, attracting customers "literally one by one." Tasting rooms weren't legal and beer distributors were the ones responsible for getting their products to taps at area bars, all while competing with the national brands and their huge advertising budgets.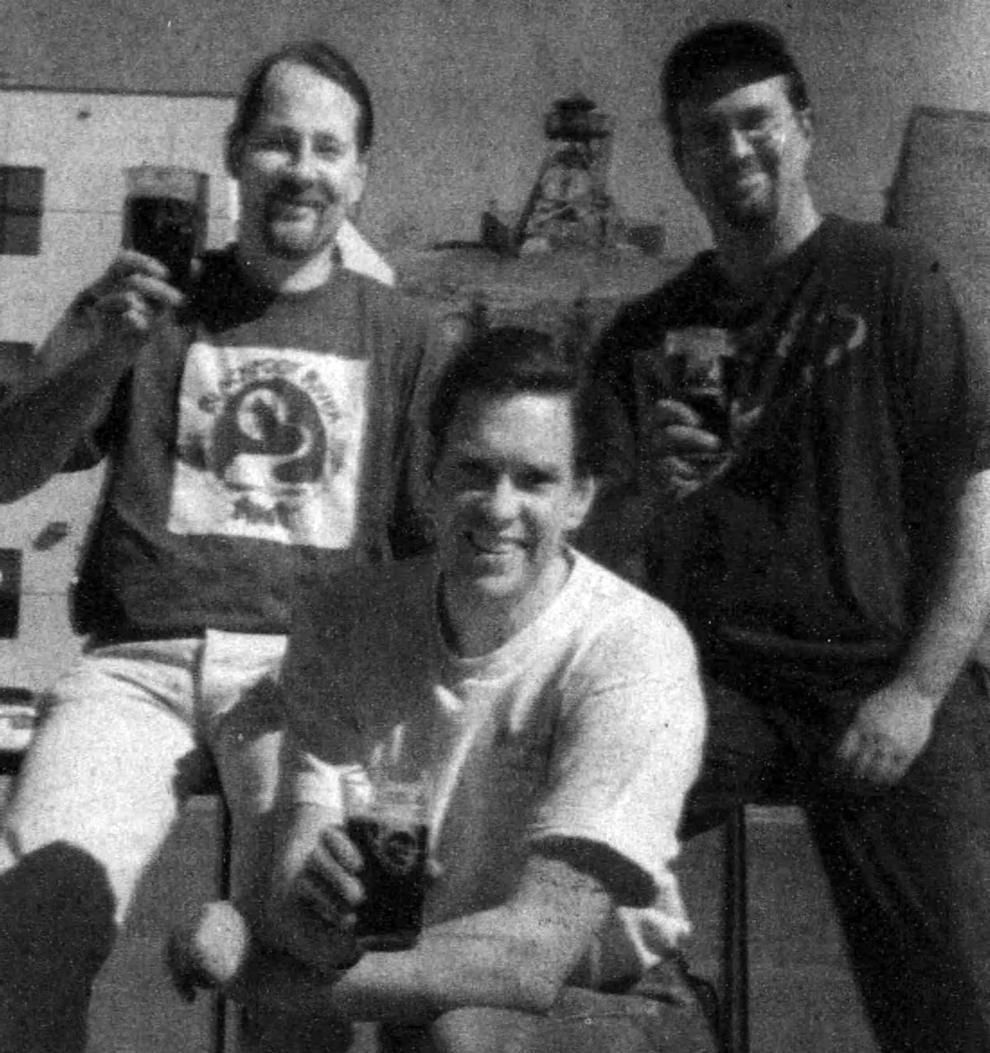 Pushing to legalize on-site beer sales were Montana brewers like Tim O'Leary (Kettlehouse Brewing Co. founder) and Brian Smith (Blackfoot River Brewing Co.). A bill allowing on-site sales failed in 1993 and 1995. It wasn't until 1999 when an amended version finally passed that limited breweries to 48 ounces of beer per customer per day between 10 a.m. and 8 p.m., with a 10,000 barrel cap on production.
"We had a taproom probably three weeks later," Knöller said. It was the size of a small office with a cooler and a few kegs, but it was a start.
Game changer: taprooms
When Montana brewers first started thinking of taprooms, they didn't imagine what they have become, said historian Warhank. They were almost an afterthought as brewers focused on making and distributing beer.
Yet, it was in the taprooms that a different atmosphere emerged, embedding a certain culture around microbreweries. It wasn't a bar, it wasn't a casino, yet it was a place where you could grab a drink and socialize.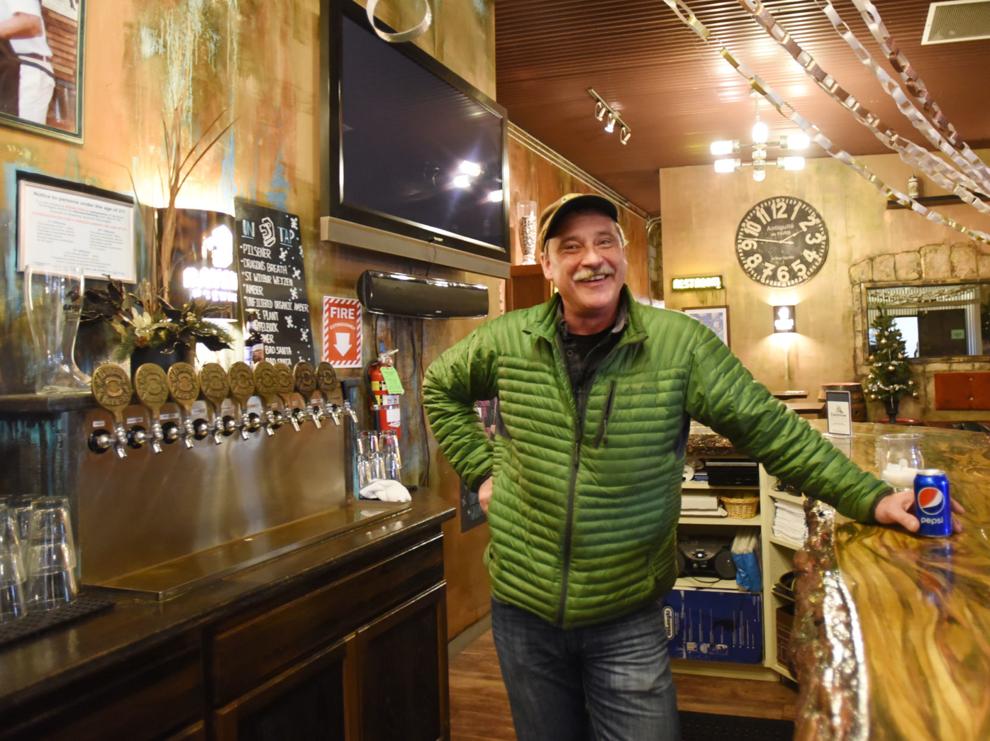 "Taprooms in particular have been a cultural hub, and a meeting place for friends and family," Warhank said. "I think that's why the taprooms have really helped propel the industry into what it is now."
Such experiences hearken back to early days of Montana brewing where every town had a brewery, said Lozar, the historian working on the project's board. "That their town once again has a brewery has become a place of pride for Montanans," he said.
Lozar describes this trend of taprooms as a change in culture and a way to capture that Montana sense of place, as well as Montana's growing diversity of beer tastes. "Montana brewers have done a good job of making beers for their local customers," he said. "If your town is one that fancies porters or a little hoppier beer, your local brewer will brew that as their flagship."
A growing economy
At last count, Montana is home to 77 breweries, though it's a moving target, said Matt Leow, executive director of the Montana Brewers Association. "There are at least 10 breweries in planning right now, or imminently opening."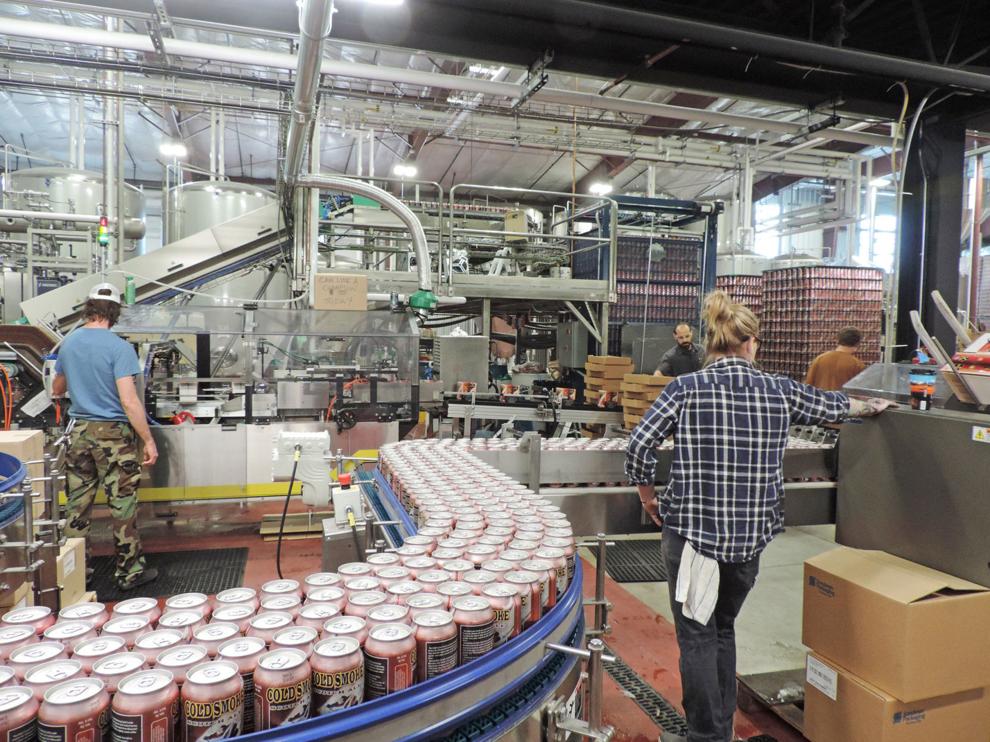 It's quite a stark change from the numbers of the early 2000s, when just 10 brewers operated in the state.
As for the shifting legal climate, Leow said it has a lot to do with breweries popping into legislative districts. "The industry has grown and it has become closer and more personal to the decision-makers," Leow said. "It's not just speculation. We have breweries growing and exporting out of state."
This may be the biggest reason laws are changing. The 1999 brewery law had remained untouched until a recent amendment passed during the 2017 legislative session upping the amount of beer a brewery could manufacture and still serve beer in its taproom from 10,000 to 60,000 barrels.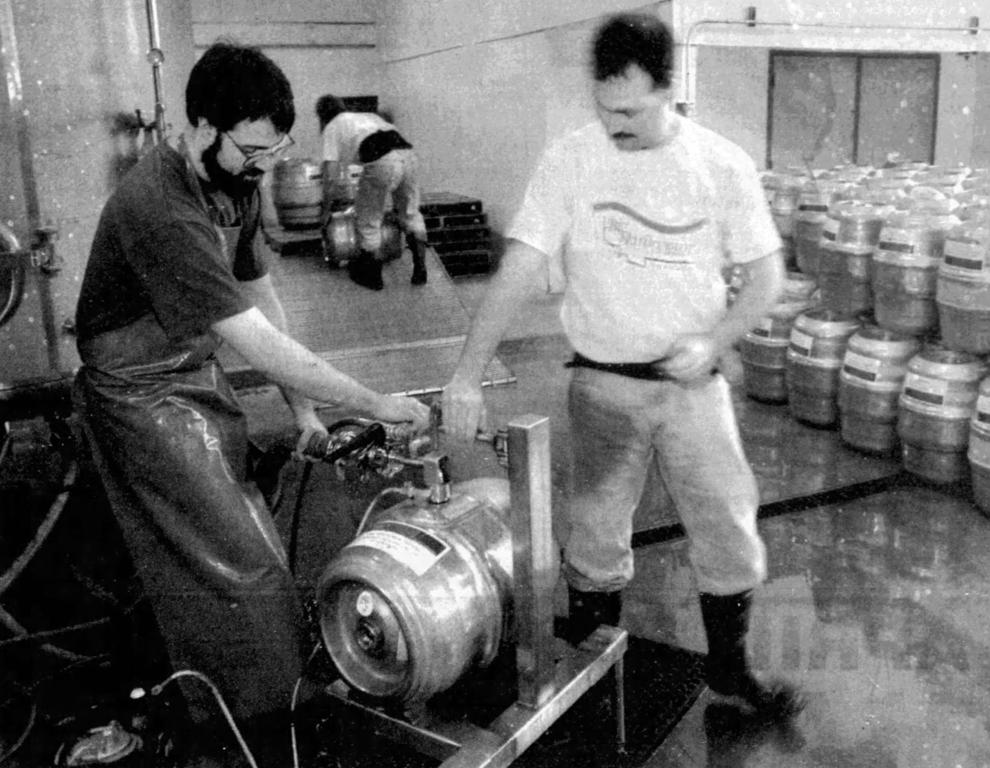 This took effect Oct. 1, though brewers were working on amending the law long before then. Big Sky Brewing in Missoula exceeded 10,000 barrels within a few years of the initial law, so they were prohibited from selling beer in their taprooms. They did provide free samples, giving away hundreds of thousands of dollars in potential sales.
Bayern steadily worked its way to the 10,000 mark, and for the past three years brewed just more than 9,900 barrels per year. Though they had the capacity to brew more and sell their products, they would lose the revenue from their taproom.
Such a law punished success and discouraged growth, said Leow, who cites Bayern as an example of a brewery immediately benefiting from the barrel limit change.
"Not only did Bayern have the capacity, they had demand for more beer," Leow said. The Missoula-based brewery has begun canning and exporting its products, and has a growing market in Washington.
Craft beers, then and now
Warhank and her crew worked to speak to all sides involved, but due to health reasons was unable to speak with Mark Staples, a prominent lobbyist for the Montana Tavern Association during the 1990s. It was the tavern owners who initially pushed back hard on laws allowing the expansion of craft breweries.
Brad Martens, owner of the Rhinoceros Bar in Missoula, provides a perspective of a tavern owner. Martens opened his bar in 1987 and was an early adopter of craft beers from around the country. At the time, the closest craft brewers were in Oregon and Washington.
In the interview featuring Martens, he's asked about the 1999 legislation allowing microbreweries to serve their product on-site. He said it wasn't a big deal at the time. "There weren't that many breweries. I mean, back then there was Bayern, and Big Sky was just kind of getting started. KettleHouse wasn't even going then."
Today, 50 microbrews are on tap at the Rhino. "I always envisioned all the tavern owners being anti-brewery, and it was interesting to see those tavern owners who have been quite receptive of them," Warhank said.
Of the recent amendment to the barrel caps, Martens is optimistic it will spur brewers to focus on higher-quality beers at higher quantities. "We could get beers from Billings and other outlying cities that are farther away."
The full project can be viewed online at the Montana Historical Society's website.