ROUNDUP — Musselshell County, home to two grocery stores and about 4,500 Montanans, made national news earlier this month when a Washington Post story gave its residents a worst-in-the-nation ranking when it comes to making healthy food purchases.
That designation, out of 3,142 counties in the nation, came from a recent study by researchers with the National Bureau of Economic Research. The economists analyzed extensive data to understand better the relationship between people's incomes and the nutritional content of the food they eat.
Hunt Allcott, an associate professor of economics at New York University and a co-editor of the Journal of Public Economics, was one of the three authors of the NBER study.
"We were interested in the reality of nutritional inequity, that the wealthy are able to eat more healthfully than the less fortunate in the United States," Alcott said Thursday. "And from the perspective of a policymaker, what could you do if you wanted to help the less fortunate have more healthy lives?"
The paper's findings question the theory that a lack of access to healthy-eating choices drives the creation of "food deserts," those areas where nutritious food is either unavailable or prohibitively expensive. Instead, they suggest the issue may be more a lack of consumer demand.
But The Post article calling out Musselshell County came as a surprise to Jerry Rangitsch, who worked as a manager at Van Dyke's Supermarket in Roundup for nine years before purchasing the store last May.
The 47-year-old store owner said Tuesday that if anything, his customers seem to be making healthier purchases in recent years. He recently doubled the amount of shelf space in the produce section for which he estimates sales have increased 10 to 15 percent in the past two years.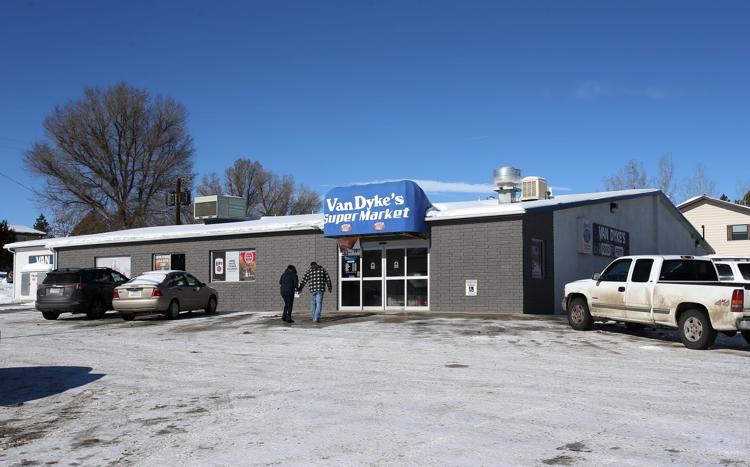 "Three years ago, if you told me we'd be selling kale in here, I would've laughed at you," Rangitsch said.
While Van Dyke's produce selection isn't the most extensive in the grocery world, it's certainly not devoid of options. There are multiple types of squash and leafy greens, four colors of bell peppers and nine different apple varieties. Across from the veggie case there's even a dozen bottles of kombucha on the shelf.
"We have a little bit of everything here, just on a smaller scale," Rangitsch said. "I just think the article had a little bit of fuzzy math."
Near the front of the store, Harvey Turner perused the cellophane-wrapped meats, but he didn't end up putting any in his cart. He said he's got plenty of deer and elk in the freezer. At 69, he still hunts, and even when he doesn't fill his tag, like last year, he can count on his son to bag an elk every season.
Turner also used to raise his own cattle and goats, and he still plants a garden every year. In his shopping cart was a loaf of bread and a few other odd items, but his trip to the store was mostly just an excuse for the retired widower to come in to town.
"What I don't raise myself, I generally don't buy," Turner said. "I just come here to get out of the place, walk around, kill some time."
The study
Musselshell County doesn't actually appear in the economists' scholarly paper. The mention in the Washington Post's WonkBlog article was instead pulled from the study's data itself, which also indicated that residents of Big Horn, Hill and Richland counties in Montana, on average, don't much care for studying nutrition labels.
"I wouldn't take too seriously any specific county rankings — especially for smaller counties," Alcott said. "The Post article was great, but I don't think it's fair to say that a headline result from our article is that Musselshell County is particularly (unhealthy)."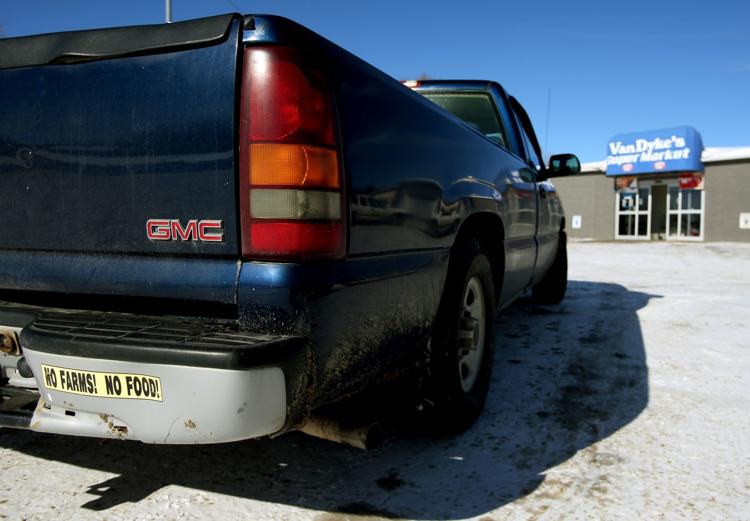 Because the county has so few people, and relatively few places to buy groceries, a quirk or two in the data could cause a disproportionate weighting of Musselshell residents' food choices in the study's health index.
To create that metric, Alcott and his colleagues used a pair of massive data sets compiled by Nielsen Corporation, a market research company known for its ratings measuring television audiences. The numbers included grocery receipts for a sample of 60,000 U.S. consumers, as well as a panel of sales data covering about 40 percent of all national grocery purchases.
They then weighted the individual purchases by nutritional content, broken into four unhealthy categories (sodium, sugar, saturated fats and cholesterol) and four healthy categories (fruits, vegetables, fiber and protein).
You have free articles remaining.
That broad approach to analyzing consumer habits comes with some limitations, Alcott said.
"Our data are indeed only sales of packaged groceries that have UPCs from convenience stores, drug stores, grocery stores and mass merchants," he said. In other words, "You can't see what you grew on your own farm, or produced on your own ranch."
The proteins consumed by rural Montanans, who hunt, fish and ranch in substantially greater numbers than the typical American, probably aren't fully reflected in a survey of their store-bought foods.
"It may be another reason not to take too seriously that Musselshell County is 'not healthy' — there's just a lot of diets we don't observe to put into those rankings," he said.
And Alcott acknowledged that for rural counties bordering more metropolitan ones, the study might miss a substantial number of out-of-town grocery runs.
"If you go to Costco (in Billings) on any given weekend, you're seeing that people from those surrounding counties are here," said Michele McMullen, a lecturer on nutrition at Montana State University Billings. "People in Montana are willing to drive an hour to get groceries."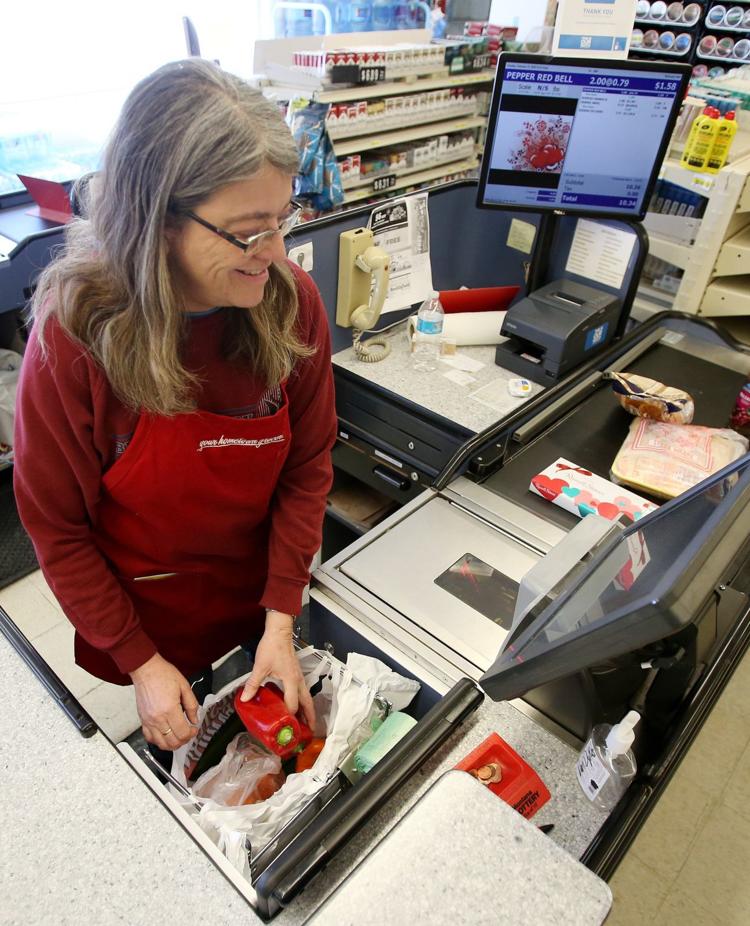 Solving unhealthy eating
The NBER study challenges the idea that so-called "food deserts" can be fixed by simply adding more affordable, nutritious grocery options to a locale. That school of thinking, Alcott said, follows from the idea that supermarkets tend to be places where people buy healthy food, while convenience stores typically traffic in junk food.
When they crunched the numbers looking at where new grocery stores have opened recently, Alcott said that many of those food-desert dwellers would shop at the new supermarket if it was closer, but wouldn't be particularly inclined to shift their purchases.
"What is very clear is there is a very strong correlation between healthy eating and education, healthy eating and income," he said.
To that extent, much of rural Montana fits the pattern. Musselshell County lags behind state and national indicators for educational attainment, median income and poverty. Its average resident makes just $41,557 per year — compared to $48,380 in Montana and $55,322 nationally.
"We have a lot of low-income seniors, we have a lot of low income all over," said Rose Martin, chairman of the board of the Musselshell County Food Bank. "There's not a whole lot of opportunity here job-wise. People are trying to live off of a very low income, so it doesn't surprise me that we are at the top of the list."
The local Council on Aging does host annual nutrition classes that are offered to residents of all ages, said Martin, who was also previously the director of the Roundup-based council. But she added that they're typically attended by the food bank's cooks and others associated with those organizations.
The Montana State University's county extension offices also provide expertise and assistance to rural residents.
Liane Vadheim, a clinical dietitian at Holy Rosary Healthcare in Miles City, cited success in giving patients the tools to make healthier decisions, like teaching them how to cook healthy meals on a budget, or simply how to read nutrition label to see where their calories are coming from.
"It's learning what's in the food to make informed decisions, and we have found that to be really dramatic," she said. "I don't want to be the food police, but once they figure it out ... then they can make the choice of, 'Is this something I want to consume, is this going to help me reach my health goals?'"
Vadheim questioned the idea that Musselshell County is America's ground zero for junk food purchases. But she found common ground in the NBER study's conclusion, which suggested that increasing nutrition education and awareness of healthy diet choices could play a larger role in improving diets than simply adding more supermarkets.
"I'm not going to just say, 'Hey, they're wrong, there aren't problems,' but I wouldn't say they're the worst in the nation," Vadheim said. "I think it's a combination of partly availability, partly demand — which may be partly education."