The Bozeman man who died after he was caught in an avalanche Saturday morning near Bridger Bowl Ski Area has been identified as Anthony Saracelli, the Gallatin County Sheriff's Office announced in a press release Sunday.
Saracelli, 39, had been skiing on Saddle Peak, a popular area for backcountry and "side-country" skiers and snowboarders just outside the boundary of Bridger, when he triggered the avalanche.
The incident was called in at about 11 a.m. after a person riding up a chairlift witnessed the avalanche break loose, according to Capt. Jason Jarrett with Gallatin County Search and Rescue.
The slide was 1 to 3 feet deep, stretched across a width of 100 feet and carried Saracelli about 1,500 feet down the mountain, according to an investigation by the Gallatin National Forest Avalanche Center, the results of which were published Sunday morning. The slope was wind-loaded, with about 30 inches of new snow, according to the avalanche center.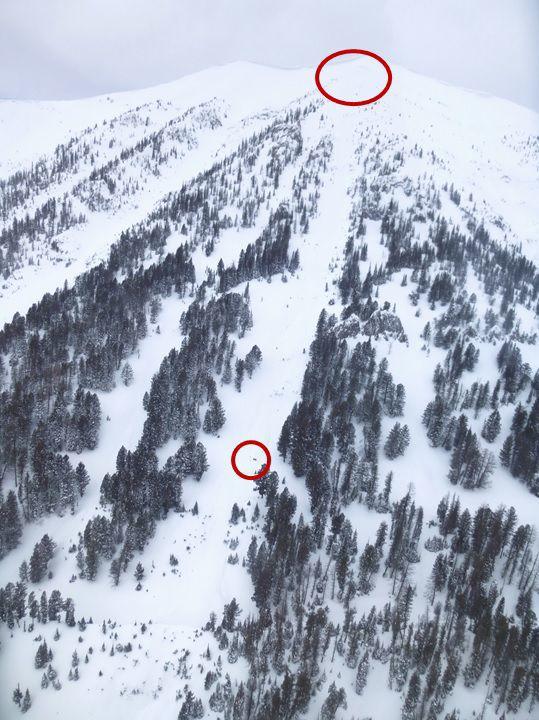 You have free articles remaining.
Saracelli had been wearing an avalanche beacon at the time, allowing rescuers to find him once they were able to reach the area where he was buried, avalanche center director Doug Chabot wrote in the report.
"The victim's gloved hand was sticking out of the snow and the rescuers were able to reach his head quickly," Chabot wrote. "Resuscitation efforts were not successful. Approximately 75 minutes elapsed from the avalanche to extrication."
The incident marks the third avalanche fatality in Montana this season, according to records kept by the avalanche center.