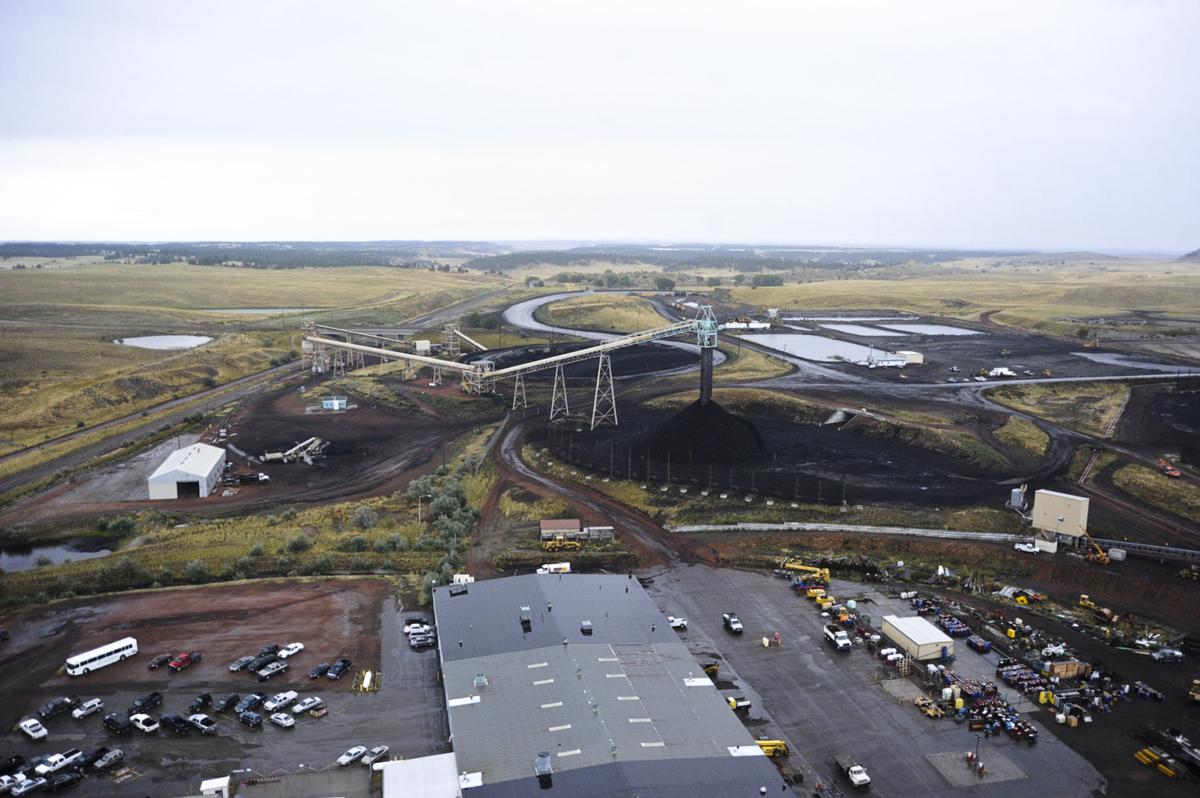 Washington utilities with a stake in Colstrip are being asked to answer some big "what ifs" about the future of the power plant.
Power plant owners Avista Corp., Puget Sound Energy and PacifiCorp are being asked to explain what the consequences might be if a Colstrip co-owner calls it quits, or something happens to the coal mine feeding the power plant. Washington State's Utility and Transportation Commission expects those questions answered next year, when the utilities submit 20-year resource plans.
At issue is cost. The UTC is concerned that an unexpected departure by Colstrip co-owner Talen Energy or changes at the Rosebud Mine could increase the price Washington consumers pay for Colstrip power. Those concerns dovetailed with UTC awareness that state and federal regulations of greenhouse gases could also drive up energy prices.
"It is imperative that utility planners recognize the risks and uncertainties associated with greenhouse gas emissions and identify a reasonable, cost-effective approach to addressing them," the commission said in its ruling last week.
Combined, the utilities serve more than 1.5 million Washington customers. PacifiCorp will have to account for the future of Jim Bridger Power Plant in Point of Rocks, Wyoming, as well.
Just last year, Washington regulators asked the three utilities what energy sources would replace Colstrip electricity if the power plant shut down. Each utility responded with a plan for replacing Colstrip power with a combination of electricity sources, namely renewable energy, power plants fueled with natural gas, or electricity bought on the open market. The cost of replacement was also factored in.
The new questions, to be answered in the utilities' 2019 integrated resource plans, assume that Colstrip won't shut down, but might become uneconomical, said Kate Griffith, UTC communications manager.
Colstrip Power Plant in southeast Montana is a four-unit coal-fired generating station owned unequally by six utilities, including Portland General Electric in Oregon, Talen Energy of Pennsylvania, and Montana's largest regulated utility, NorthWestern Energy. It is one of the largest emitters of carbon pollution in the West.
The power plant's two oldest units, owned by Puget Sound Energy and Talen Energy, are slated to shut down no later than 2022. The UTC wants to know what closure of the two older units means for the price of generating electricity at Unit 3 and 4.
"We are also deeply concerned with the direct costs of continued operation of Colstrip Units 3 and 4 and the magnitude of economic risk of continued investment in those units," UTC commissioners wrote.
Additionally, regulators are asking what happens if Talen exits Colstrip, or cannot pay for its share of the environmental cleanup costs.
Talen operates the power plant. Two years ago, it gave the other owners notice that it would stop operating the power plant in May 2018. The company said it was losing millions of dollars on Colstrip. However, later Talen rescinded its withdrawal notice.
The Washington utilities are being asked about risks associated with Rosebud Mine, whose parent company Westmoreland Coal has warned of bankruptcy and whose stock was recently de-listed from NASDAQ. The UTC wants to know if the cost of coal will increase once Units 1 and 2 close and whether the power plant is dependent on a single source mine for its fuel.
Rosebud Mine is seeking to expand its area to keep supplying coal to Colstrip beyond 2022.
Be the first to know
Get local news delivered to your inbox!