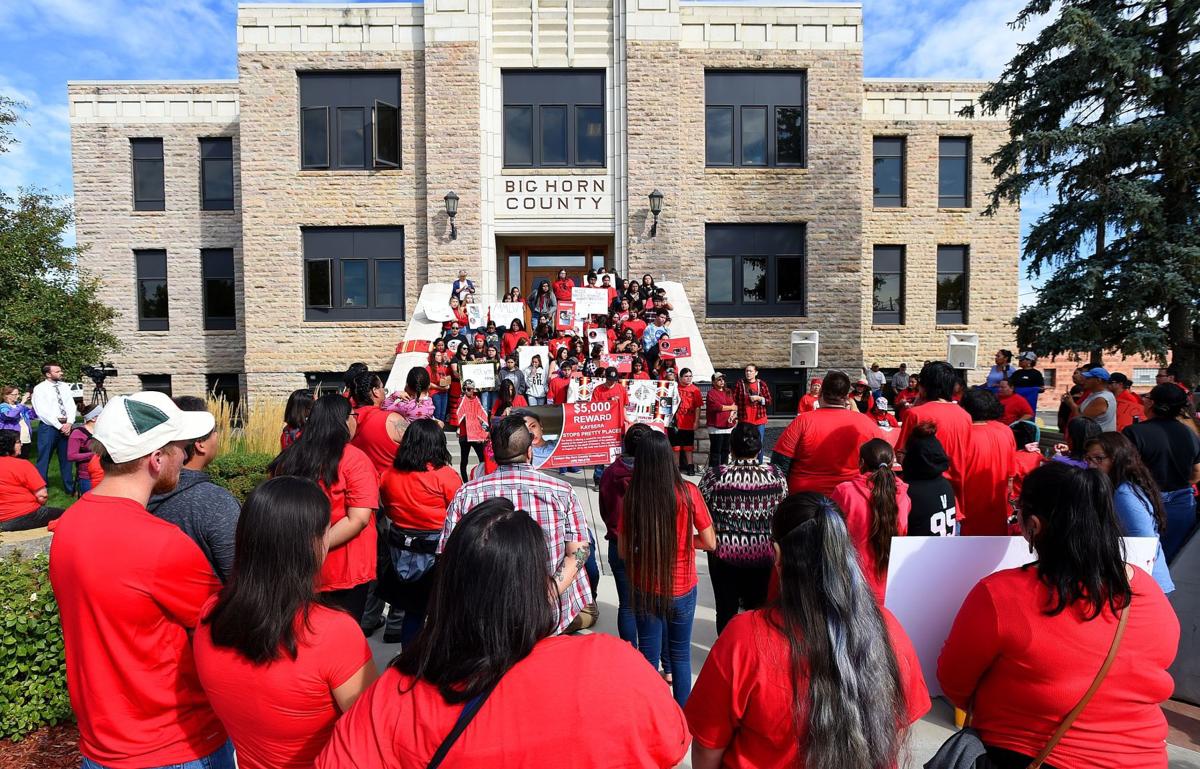 A new Montana Department of Justice report found the majority of people reported missing in Montana are found or recovered and that statewide reporting accuracy of the missing people has likely increased.
In 2019 there was an increase in missing person reports, particularly in tribal communities, according to the report, which was released by the Montana Department of Justice on Tuesday during a media briefing in Helena. The reports analyzes missing persons data from 2017 to 2019. 
A spike doesn't necessarily mean there were more missing people in 2019; instead, it may mean more people are accurately being reported as missing to and by law enforcement, according to Chief Deputy Attorney General Jon Bennion. 
"Which, actually, we think is a very positive thing," Bennion said. 
Bennion attributed that spike to more attention on the issue and state efforts like the task force which as worked to train local law enforcement and communities on filing missing persons reports. 
Native Americans are four times more likely to go missing that non-Natives while accounting for only 6% of the overall population, according to the DOJ. 
Awareness for Montana's high rate of missing Indigenous people has increased in the past few years as advocates rallied for justice and wielded social media to gain national attention.
That attention has led lawmakers in 2019 to pass a series of bills to focus on the issue including hiring a missing persons specialist and creating a Missing Indigenous Persons Task Force.
Tuesday was also the National Day of Awareness for Missing and Murdered Native Women and Girls. Montana recognized the day in 2017 and chose the date to honor the birthday of Hanna Harris, a member of the Northern Cheyenne Tribe who was murdered in July 2013 near Lame Deer.
The Northern Cheyenne saw one of the most drastic increases in missing person reports, according to the data. In 2017 and 2018 law enforcement there filed only 10 missing persons reports, versus 39 missing person reports filed in 2019.
In the three-year period of the study there were a little more than 5,500 missing person reports, but more than 2,000 of those reports were people who were reported missing multiple times.
There were 3,277 unique reports in those three years. About 97% of people who were reported missing during the three-year period were found — either alive or recovered deceased; about 3% remained missing.
During the three years, the deaths of 19 of the 42 missing people autopsied were deemed accidental. Seven were deemed homicides. And, most of the people found dead were adult men: 68%, according to autopsy data from the state crime lab.
The vast majority of people reported missing are younger than 18, the study found. Of those reports, many of the missing people had also been entered into Child and Family Services Division records, which means there was at one point an investigation into possible child abuse or neglect.
Even though more young people go missing in counties with a younger population like Missoula or Gallatin, those same counties had much lower rates per capita of missing people compared to counties with older populations, the data showed.
Per capita, Big Horn and Rosebud counties had the two highest numbers of missing people. Big Horn County's rate was more than double that of Yellowstone County's. 
Overall, the data found there was no significant difference between the number of men and women who go missing, Bennion said. 
Among all missing people in the state, women and girls are slightly more likely to go missing most years. That was true when also looking exclusively at data from missing Indigenous people. 
The report was released Tuesday ahead of a presentation to the State-Tribal Relations Interim Committee on Thursday.
It's "phase one" of an ongoing project to analyze and find solutions to the high rate of missing people in Montana. A second phase of the project could include analyzing active missing person cases and reviewing data from other organizations like the Child and Family Services Division, Bennion said.
Be the first to know
Get local news delivered to your inbox!