Montana has one of the consistently highest rates in the nation for suicide, including teenagers. 
According to a survey of thousands of Montana students, the problem is only getting worse. 
More students are feeling depressed, considering suicide, or attempting to kill themselves. The increases are part of a 10-year trend but also are all higher than when the Montana Youth Risk Behavior Survey was last administered in 2017. 
The increase also comes amid more emphasis on suicide awareness and programs that aim to help kids, but one advocate wasn't surprised. 
The trend reflects other rural communities and a global increase, said Sarah Keller, a Montana State University Billings professor who's part of Let's Talk Billings, a group that aims to reduce stigma around depression and mental health. 
"We have a strong stigma against talking about emotional weakness, vulnerability," she said. "We prevent the people who are troubled from getting the help they need."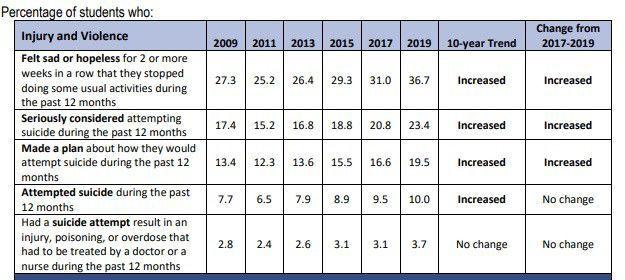 Schools can play a central role in attempts to change perspectives and provide clinical resources, but often they are under-equipped.
"There are some wonderful initiatives in Billings, but they need more resources — and especially in rural parts and districts," Keller said.
In some cases, schools can resist new initiatives, she said. 
"There's a big fear of contagion," Keller said, referring to the concept that suicide can be contagious. 
"If you give them a forum to share and communicate, then I think you move the dial toward cracking that," Keller said. 
There are bright spots for student safety in the survey.
Long-term decreases in the number of students drinking and driving or riding with a drunk driver continued, as did decreases in alcohol consumption. Cigarette use decreased compared to two years ago and is way down from 10 years ago. 
But some of those gains in cigarette smoking have gone up in smoke with the rise of a new habit: vaping. 
Smoking lounge
You have free articles remaining.
"It is the popular kids, it is the athletes who have no perception of harm, it is all of our cliques that are using this product," said Great Falls school resource officer Clint Houston. "They legitimately look at you and say, 'I don't understand why I can't have this. … It won't do me any harm.'"
"Vaping, Juuling, whatever device it might be, it has cut across all social groups. It occurs in classrooms — yes, classrooms — bathrooms, hallways, foyers, the cafeteria," Brett Zanto, a principal at Capital High in Helena, said. "Oftentimes you'll walk into a bathroom and it smells like strawberries, bubblegum."
Lockwood schools have planned to install vaping sensors in the new high school scheduled to open in 2020.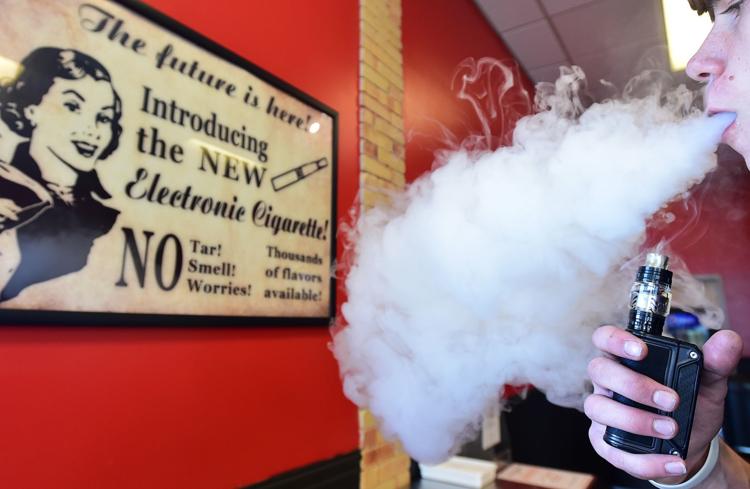 The survey results show that there's good reason for the concern. About 58% of students tried a vaping product, up from about 46% in 2017. More than 8% of students used a vaping product daily, up from about 2% in 2017. 
The trend is erasing gains made against cigarette use. Almost 32% of students smoked a cigarette or used a vaping product; that's fewer than in 2015, but more than in 2017.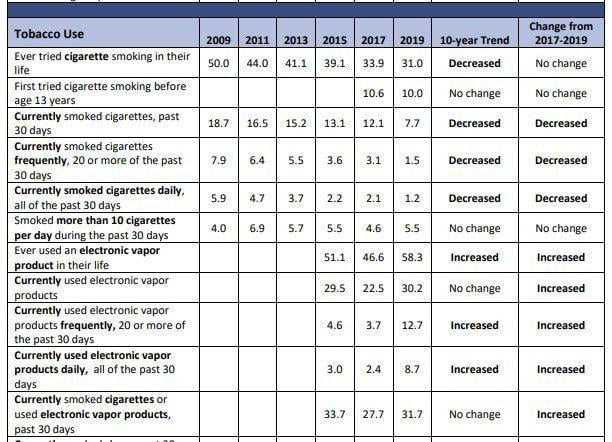 Experts have long-term concerns about potentially toxic ingredients in e-cigarettes, and say that teens who vape are more likely to become cigarette smokers later in life.  
"Long-term exposure to these substances in e-cigarette vapor could potentially lead to injury and disease, including cancer, and can affect reproductive health," wrote a Mayo Clinic doctor. 
Vaping devices are easy to disguise, often resembling pens or USB drives. 
Violence and bullying
About 9% of students said they didn't go to school because they felt unsafe at school or traveling to and from school, almost double the amount from 10 years ago and a slight uptick from two years ago. The question didn't ask students to specify reasons why. 
The survey shows differing trends regarding sexual violence.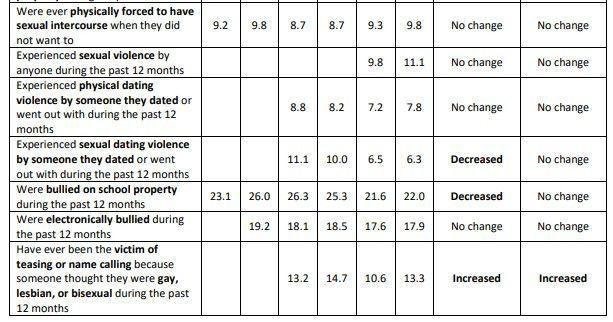 Almost 10% of students say they were raped — "ever physically forced to have sexual intercourse when they did not want to" — a statistic that's remained largely unchanged over 10 years. About 11% reported experiencing sexual violence in the last year, a slight increase from 2017 that wasn't statistically significant. But about 6% reported "sexual dating violence" down from 11% six years ago. 
Bullying statistics were mostly static. About 22% of students were bullied on school grounds, part of a long-term decrease but a tiny uptick from two years ago. Almost 19% of students were electronically bullied, part of a slow downward trend that isn't statistically significant.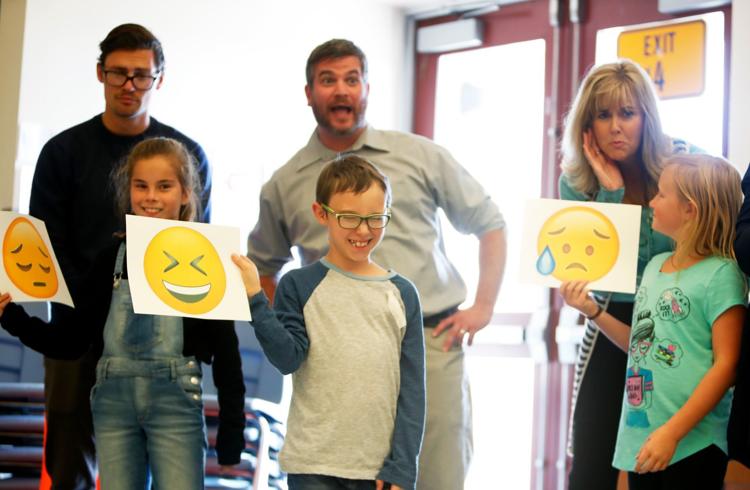 More than 13% of students reported being bullied because of they were gay, lesbian or bisexual, up from about 10% two years ago but lower than in 2015. 
The survey was completed by almost 4,000 students in 47 different schools across Montana. Results "can be used to make inferences about the priority health-risk behaviors of all high school students in grades 9 through 12 in all schools in Montana."